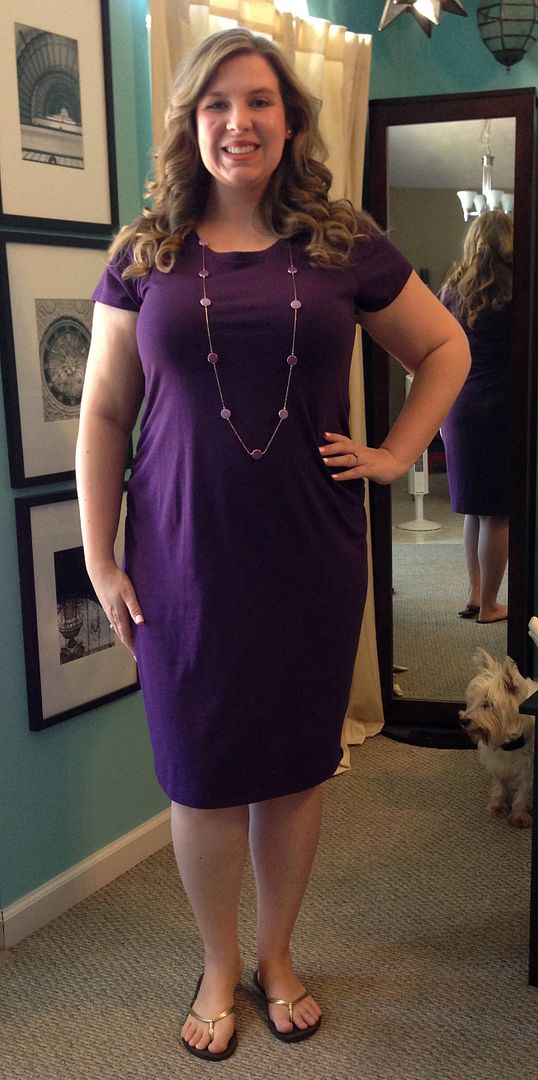 Necklace: Charming Charlie [exact]
Earrings: J. Crew Factory [exact]
This is a few days after the fact, but on Wednesday Aubrey and I had a lunch date with Grammy. In honor of the occasion, I decided to actually fix my hair and put on a dress, for I'm pretty much sure was the first time since I've been on maternity leave (other than when I went to a friend's wedding in Atlanta in July).
I have a confession, this dress is actually a maternity dress. I bought it at least six months ago, and at that time it was already too tight for my bump. I had every intention of returning it, forgot all about it, then rediscovered it when I did a huge closet purge earlier this month. I decided to try it on one last time before donating it, and decided that while it made a horrible maternity dress, it's a super cute regular dress! And besides, who's going to know it's my dirty little secret, other than anyone who happens to stumble upon and read this post?
Recent mommas, how many of you have still rocked the maternity frocks months after your little one was born? Let me know in the comments below.