Pants: The Limited [exact]
Shoes: Madewell [can be found on ebay]
Bracelet: J. Crew Factory [exact]
Necklace: J. Crew Factory [exact]
Today I had to go back to work for the first time since having the small one. I've been very blessed, I was able to take three months of maternity leave, and I'm now doing a combination telecommuting/going into the office for two days a week schedule during September. Our pay periods are weird, we go from Friday to Friday instead of Monday to Monday, so originally I was going to go in tomorrow, but ended up coming a day earlier since it's back to grind stone with a huge project due to the printer by the end of September. It's going to a whirlwind month!
The university I work at's school colors are garnet and gold. I thought it would be fun to show a little school spirit for my first day back at work (as well as the first week of fall semester classes) with garnet pants and gold accents. I finished my master's not that long ago and it still feels odd not to be going to school and working!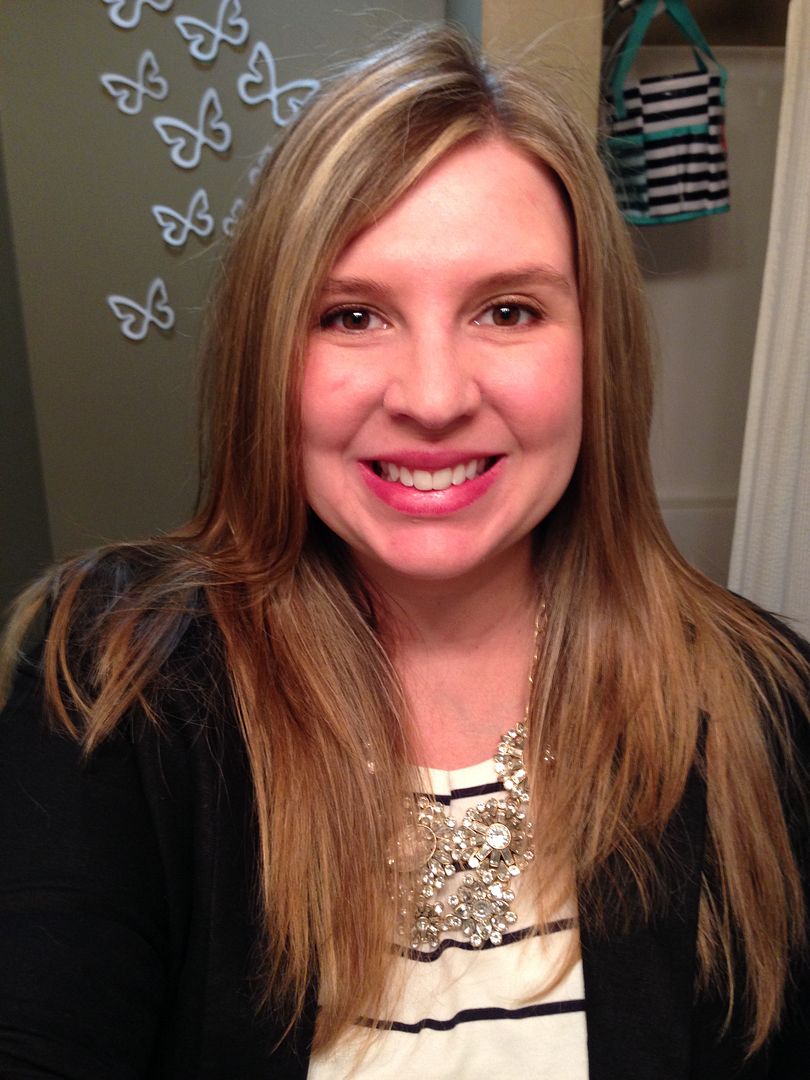 Can we talk about how in love I am with this ring from Baublebar? When I saw it on
Franish
back in June, I knew this little pretty had to be mine. Unfortunately, it was out of stock. Thankfully, it came back in stock earlier this month, and I promptly ordered it! It came in the mail Wednesday, too late for my August budget, so it'll be included in the September budget. I'll just consider it a little early happy birthday to me goody!