Skirt: Target
Necklace: Anne Emma Jewelry (exact)
Ring: Chloe and Isabel (exact)
Bracelet: J. Crew Factory (exact)
My color choices for today were inspired by Ashley at Cream to My Coffee. She paired gray jeans with this great mustard top, which one day I'm probably going to have to duplicate exactly it's so awesome, but for today, I decided to wear my mustard pencil skirt and gray checked blouse as a nod to her outfit's awesomeness.
Mustard is a color I've shied away from in the past, though I've found myself buying pieces here and there throughout the past year...a blouse here, a sweater there, the skirt that's pictured. That's one of the great things about blogging and flowing all these fashion-forward ladies - you are introduced to clothes and ideas that are so cute, but may not be something you'll see on the street at home. So everyone at home thinks I just know how to put everything together, but the real secret is to steal and copy all the looks!
Another trend bandwagon I've joined: leopard. I used to think that animal print was tacky, but boy was a wrong! How cute are these heels? They add such a nice pop of interest that couldn't be achieved with plain, gray heels. Plus they are super comfy and only $25 in store ($29 online) at Old Navy!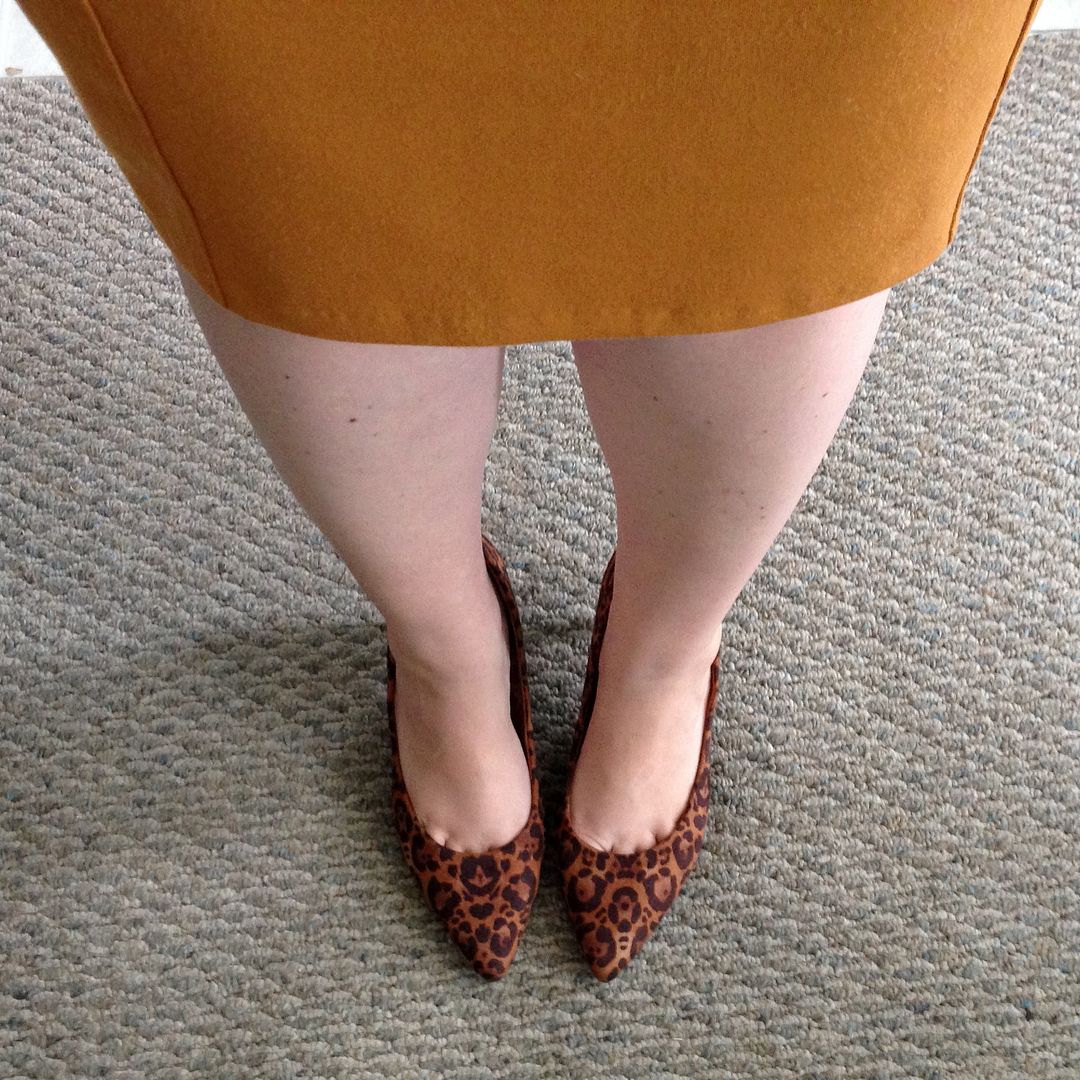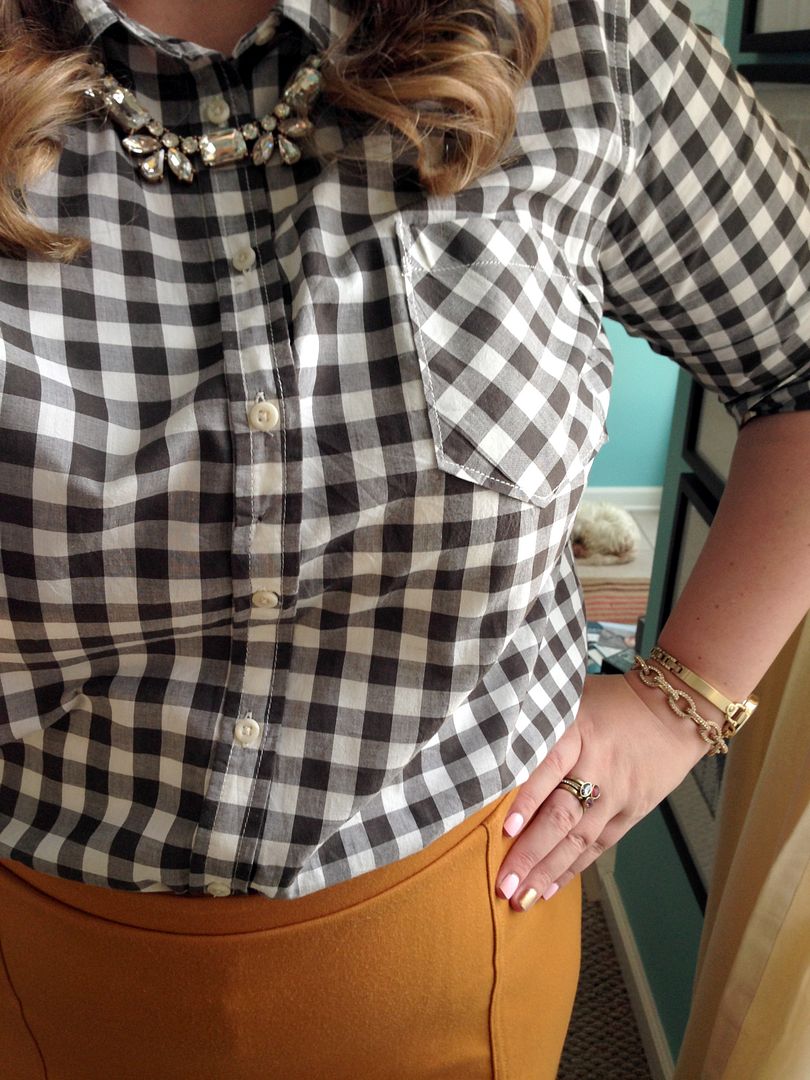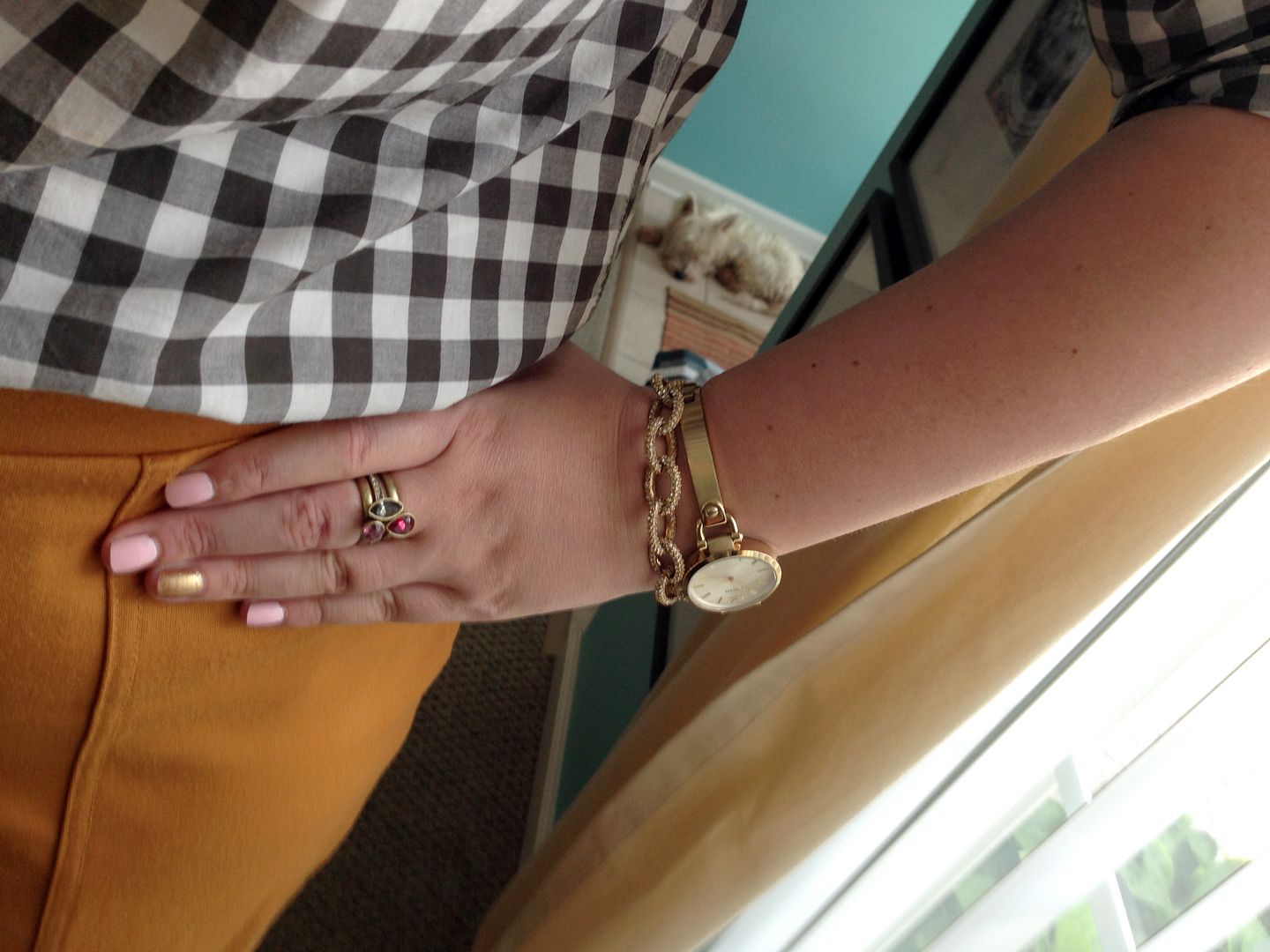 Now time to feel the baby one last time before I had off to work. Daycare starts Monday, so these are my last days of alternative work schedule and full-time with my sweet baby girl. I'm going to miss seeing her sweet face all day!