I couldn't decide what jewelry to wear, so I wore it all. I know there's the saying "less is more," and I'm afraid I'm overdoing it, but oh, well, here I am in my bejeweled glory!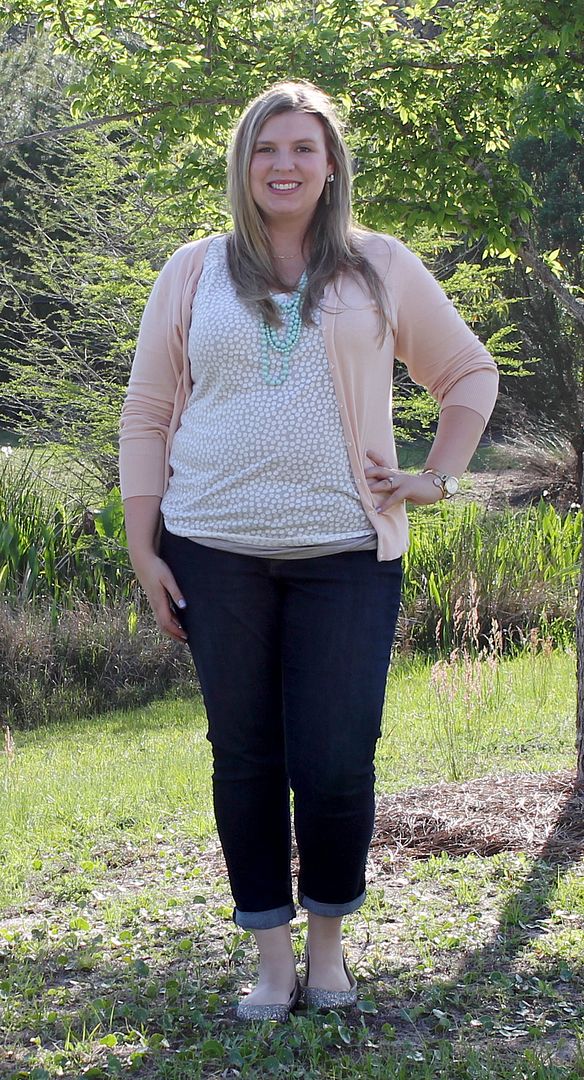 Jeans: The Limited (exact)
Earrings: (Perry Street Lily Earrings via Rocksbox)
Today's shoes are from my
#Top10Remix
. I've been wearing them like crazy (
see yesterday's post
) but I think that's a testament to why I love them and how they reflect my style. Secret confession, they also remind me of what Dorothy's slippers would have looked like in the book (not the movie) "The Wizard of Oz." I'm such a sucker for sparkle.
On a different note: Is it just me, or has Rocksbox exploded on the blogosphere? After seeing several of my favorite bloggers sporting their rented jewels, I decided to give it a try. If you aren't familiar with Rocksbox, it's a jewel rental program. You take a survey, and based on your preferences, three pieces of jewelry are sent on loan to you. You can return anytime for a new box, and if you fall in love with a piece, you can buy it at a discounted price. It's $19 a month with free shipping both ways.
After signing up and taking the survey it took about a week for my first Rocksbox to arrive. My first impression was that the packaging is cute and I like how they personalized the box with my name.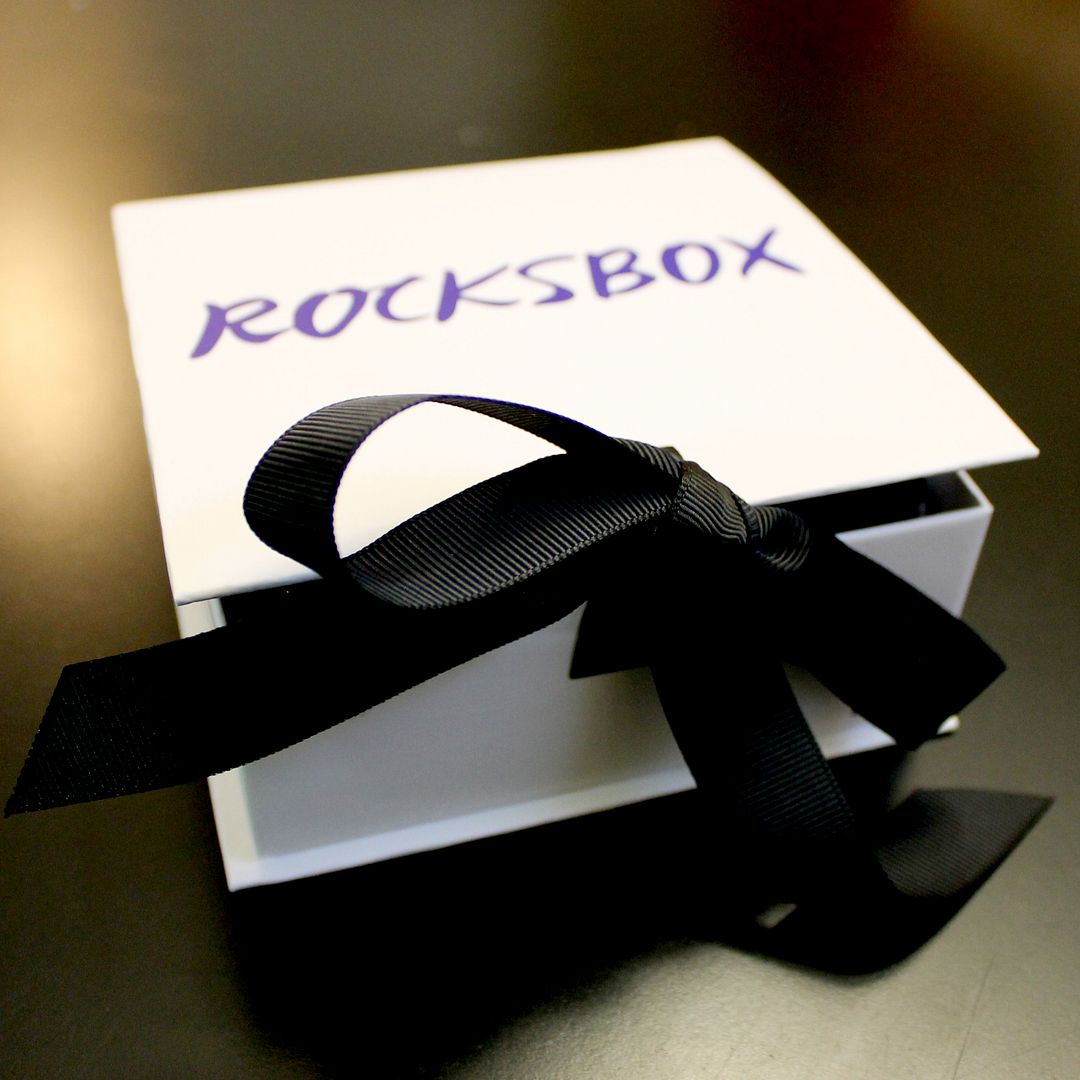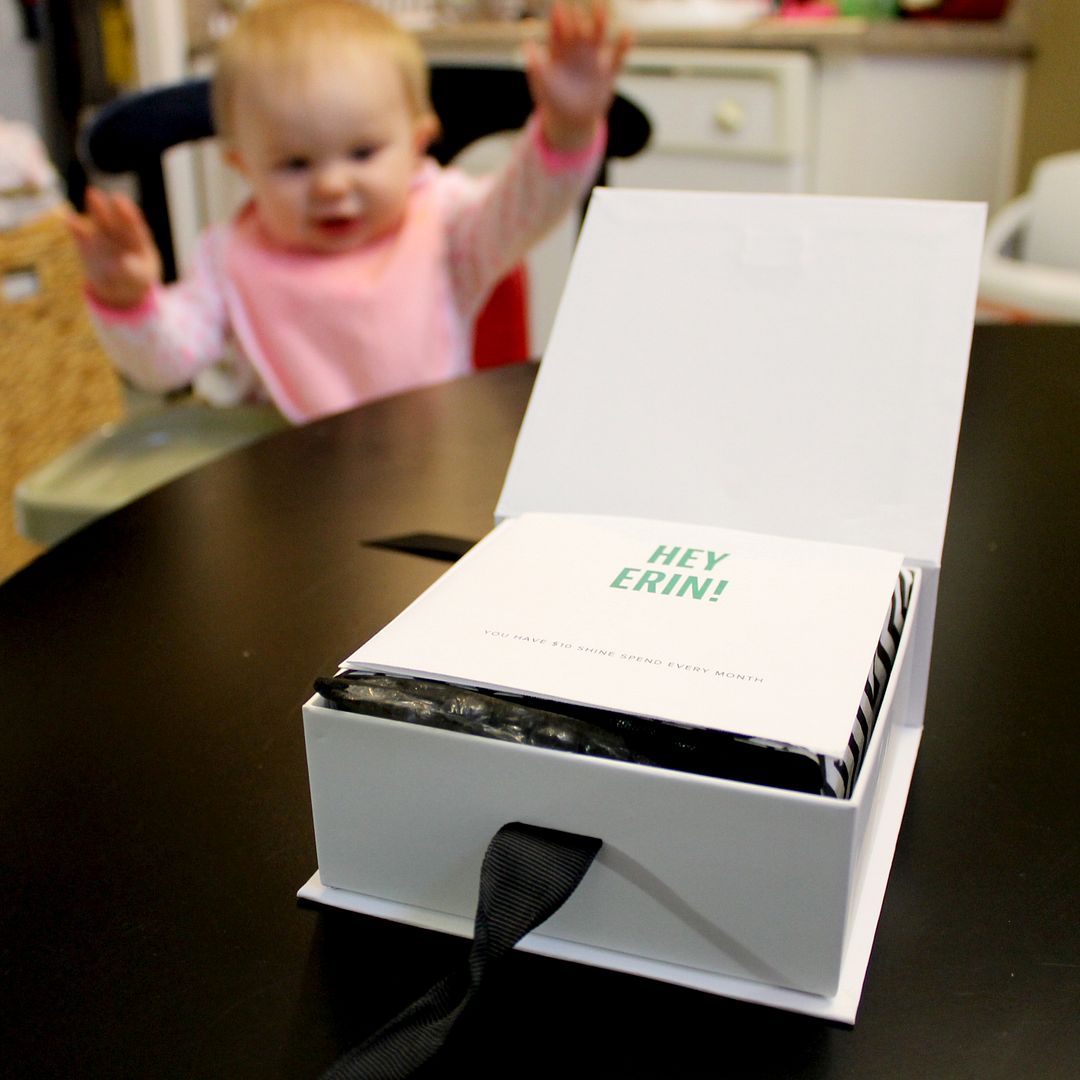 The first piece I opened was a
Charlene K Agate Blue Quartz Cuff
. I have to admit, I was disappointed. This is cuff is so not my style and crazy far out of my comfort zone. I reminds me of a Wonder Woman cuff with a big honking stone attached. The next piece I opened was the
Gorjana Taner Bar Small Necklace
, which was much better, but after trying it on, I feel like sits short of my neck, or maybe I just have fat neck? The final piece was the Perry Street Lily Earrings, which I actually really do like. There's not my usual style. I tend to gravitate towards small earrings and statement piece necklaces, but there's something about these earrings that really appeal to me. Maybe it's because they're so different then anything else I own, but still in my comfort zone.
So my first experience was Rocksbox was hit and miss. But still, it's a fun service and I think a good way to try on pieces that I might never otherwise even give a chance. I'm looking forward to seeing my next box!
If you want to try Rocksbox free for a month use code: ERINBFF431