Top: Old Navy
Necklace: Shop Something Blue (
exact
)

I wore this outfit on a day where I knew I had to dress for two different situations. I worked in the morning, so I needed to be somewhat dressed up, but in the afternoon, baby girl had a pre-op appointment (she's getting ear tubes today), so I also needed an outfit that's comfortable for the waiting room and baby friendly.
Solution: lace embellished tee and simple black pants.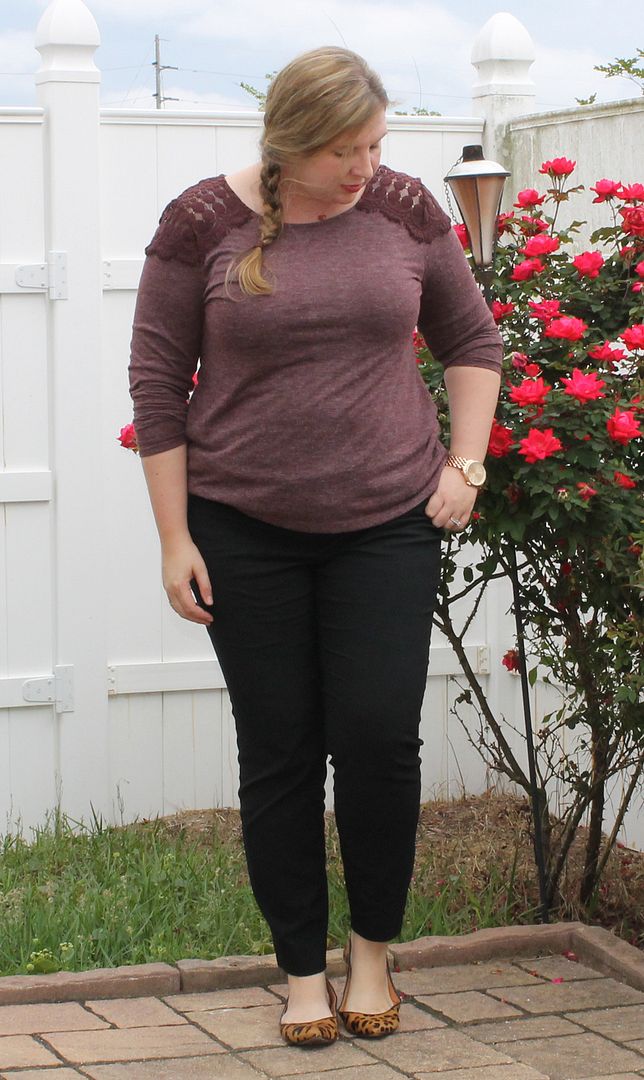 The tee is comfy, and I feel like the lace details dresses it up so it's a little more work appropriate (thank goodness for a relaxed dress code!) The pants are easy to wear, and while quite not as comfortable as jeans, they're soft and they work well with flats.
I'm unintentionally wearing three things from my
#Top10Remix
. I purposely wore the pants since I hadn't worn them yet (though I've worn the navy version of these pants several times). I wanted simple jewelry, since everything goes in baby's mouth, so I stuck with simple studs, my favorite rose gold necklace and Target boyfriend watch. I thew the leopard flats on at the last minute.
So one outfit for two occasions. Hoping all goes with baby's surgery today. I know getting tubes is a pretty standard procedure, and I'm hoping she gets some relief from her recurring ear infections, but I'm still nervous anytime surgery is involved!