Top: Loft broken in tee (exact)
Jeans: The Limited (exact)
Today's my first day participating in
Sarah's Real Life's
"
Top 10 Remix Challenge
!" I'm starting off the challenge wearing two things from my remix: the Loft broken in tee and Old Navy sparkle flats. (I'm also wearing the silver version of the Merona rose gold watch, so that should tell you how much I love it.)
So how did I know that this shirt and flats belonged in my top 10? Well, for starters the shirt it's mint (a variation of teal) and polka dots...hello...the name of my blog "Teal and Polka Dots!" It couldn't be more me, it's a perfect combination of two of my top loves. As for the shoes, when I saw them in the store over Christmas, it was an immediate, got to have it, no questions asked moment. I bought them right away and haven't regretted it since. Being plus-sized, I'm often afraid to go too crazy with patterns or details in my clothing, but I love to play with my shoes. I adore heels, but sadly have a hard time wearing them, so to find flats that are pretty and feel great is a win win. Serious up top and a party on my feet. :)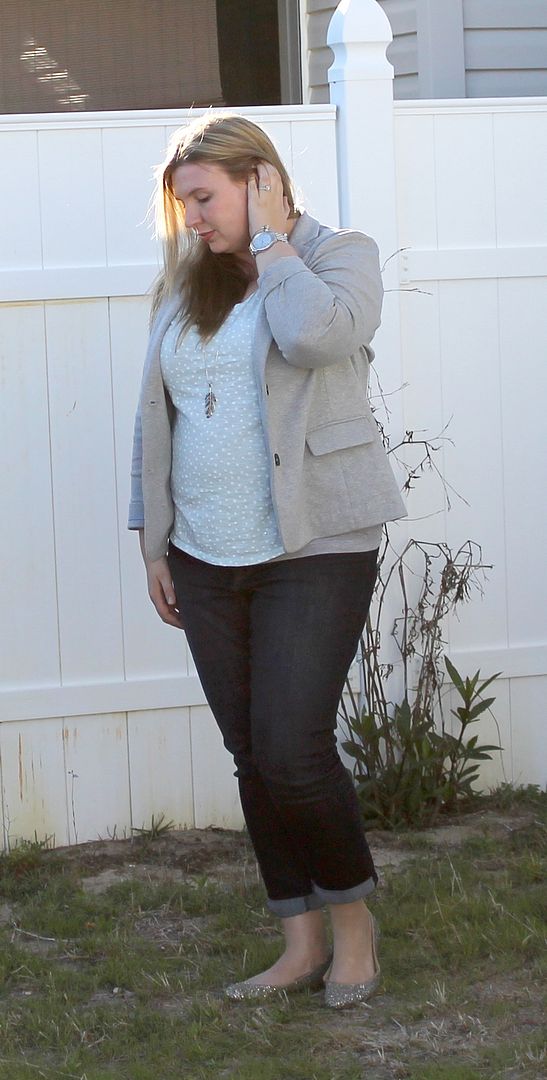 ***Forgive my ugly backyard. It's in serious need of TLC***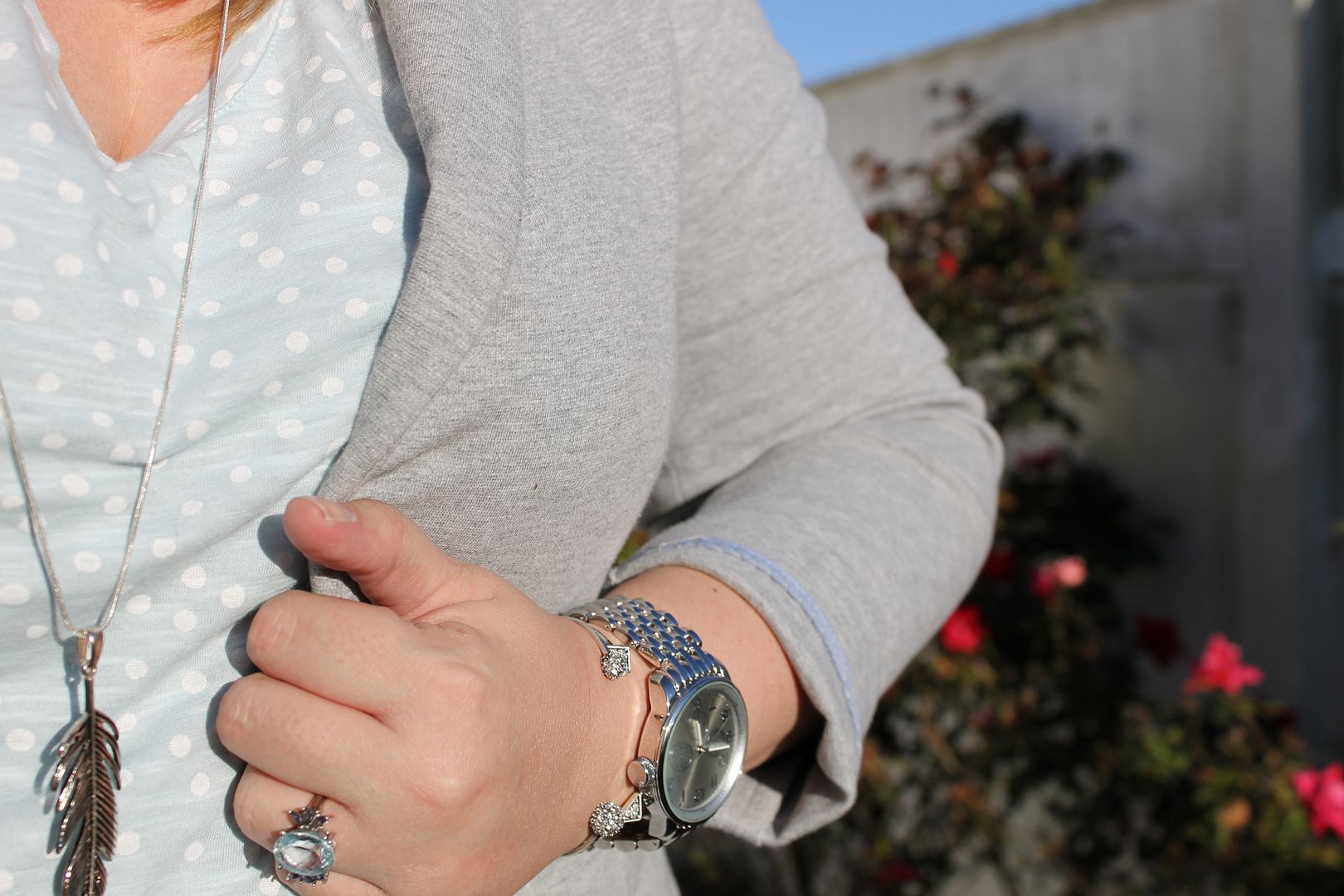 Sadly, the J. Crew blazer is no longer available. It's a soft jersey material and one my favorite "casual" style blazers that can still be dressed up. I've included six fun options below (including two plus size options) all under $110.