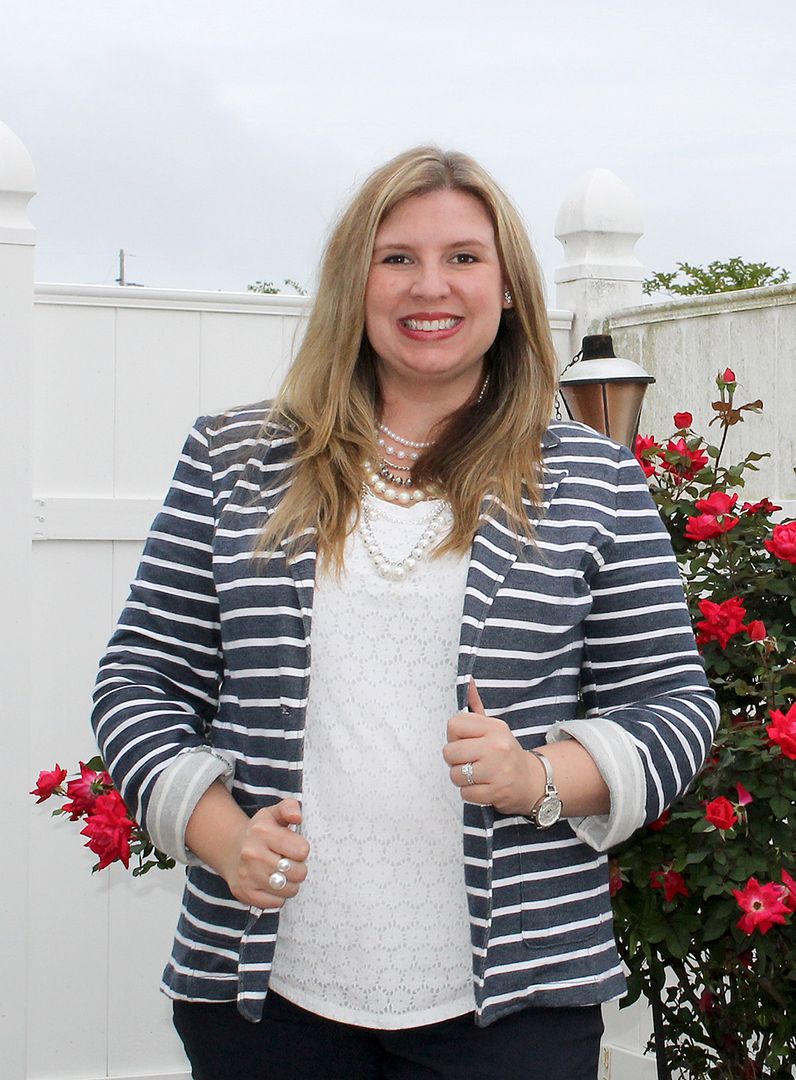 Without realizing it, I've worn a dressed up version of
Friday's outfit
. Blue stripes, check. Navy crop pants, check. Leopard shoes, check. Silver jewelry, check. I must not have been feeling creative this morning, or I guess if something is working, might as well just roll with it.
I'm wearing my leopard flats from the
#10TenRemix
. I love how leopard has almost become a neutral and you can get away with wearing it (in small doses) with anything. Wearing stripes? Go ahead and rock the leopard. Wearing, navy? Sure, why not? It takes the guess work out of shoes.
The best part about this outfit is that it's super comfy. This blazer is a knit, almost sweatshirt-like, material. The shirt is a T-shirt, but the floral pattern dresses it up. And if all else fails, throw on a super blingy necklace and it's work appropriate.
This outfit also shows how much my style has evolved in the past year or so. I would never have mixed patterns: stripes, floral and leopard? No way. Skinny cropped pants? Double no way. I love how exploring fashion blogs and Pinterest opens up all these new options and possibilities!
Necklace:
Ann Taylor
(wait for a 40% of 50% off sale!)