Sarah's Real Life
has come up with a great new challenge: find 10 things that define your style and incorporate at least one of these items into each outfit in April. I've never done a style challenge before, but I think the "
Top Ten Remix Challenge
" is a great place to start! The remix actually started April 1, so I'll be a few days late to the party, but I'm still looking forward to playing along.
I like the idea of this challenge because it's forcing me to think about what exactly is my style. I'm not sure I have an answer yet, but I did go through my closet and find some of my favorite things that I wear consistently and feel like are just "me", ya know?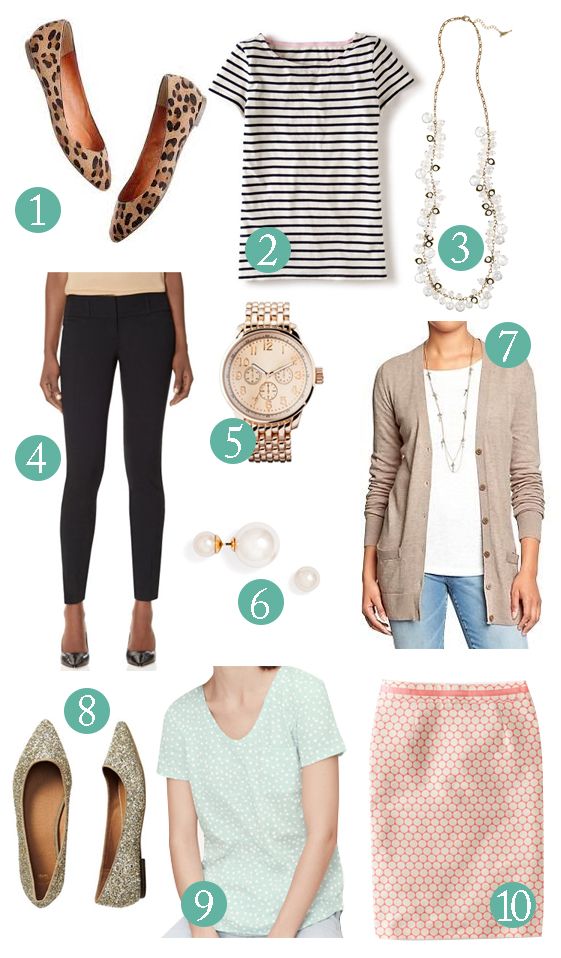 Baublebar 360 pearl earrings
Old Navy tan boyfriend cardigan
Old Navy glitter flats
***Links provided for the items that are still available****
My plan is to talk more about why I chose each item as I wear them.
I'm really looking forward to connecting with everyone participating and seeing all the great outfits this month!
For more information about the challenge, click the button below. :)