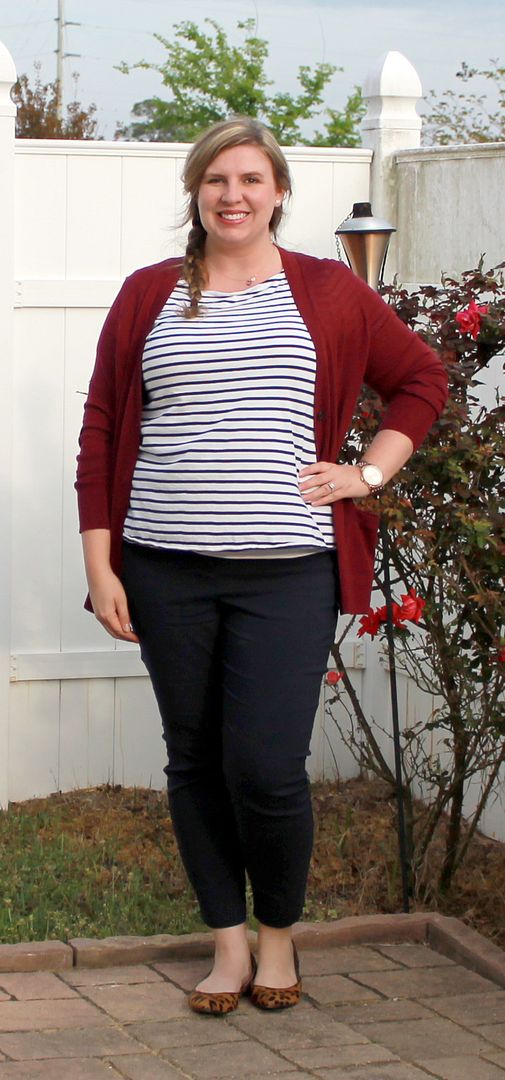 Top: Boden (exact)
Watch: Target (exact) BOGO in store and online!
Necklace: ShopSomethingBlue via Etsy (exact)
So, I've fallen into a bit of a work outfit rut lately. It's the same uniform of sorts - cropped pencil pants, top, cardigan, flats. It's easy, it doesn't take too much thought, and since it's already starting to get quite warm here in Florida, comfortable. Plus my employer has a pretty relaxed dress code - business casual Monday-Thursday and smart casual on Fridays (hooray for jeans!).
Plus when you've had three straight days of sick momma and sick baby, a "uniform" can seriously be a blessing.
I own these pants in both black and navy and I wear them at least once a week, sometimes twice if I'm really not feeling the whole find a creative outfit thing. I own more pants in my closet - pretty garnet, poppy red, camel and gray - but they don't get a lot of rotation. (And let's not even mention the skirts and dresses!) I think part of the issue is that nothing fits that same after having a baby, and sometimes it's just easier, though boring, to stick to what I know will work, rather than risk the shame spiral that is trying on clothes that once fit, but now don't. Maybe one of my goals should be to dust of the stuff I haven't worn in awhile, and actually put some thought on how to wear them. Either I'll love them again, or donate or sell them and make room something that fits and makes me feel good about wearing.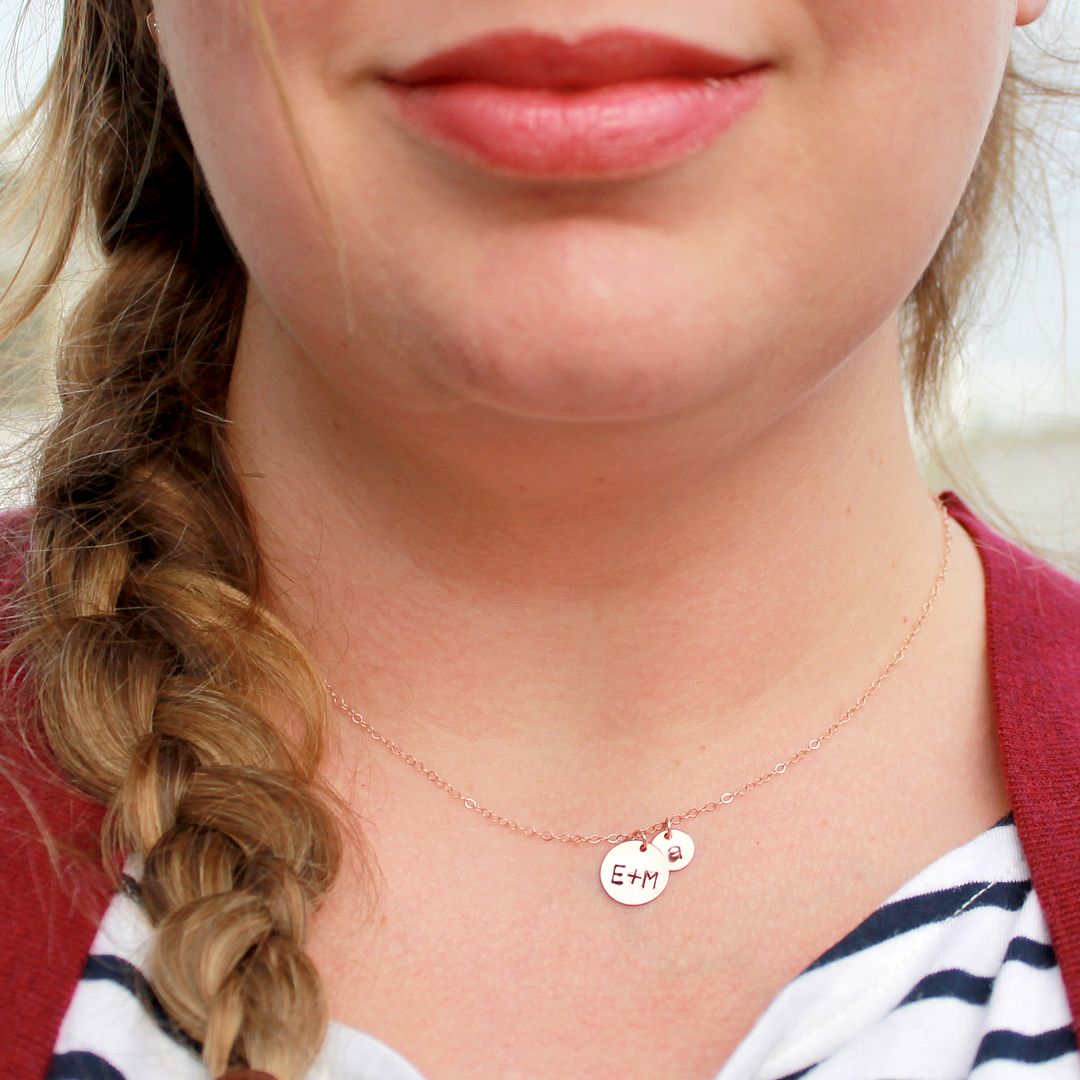 On a side note, let me tell you about how much I love this dainty little
necklace
from
ShopSomethingBlue
. I'm majorly crushing on rose gold right now and I love how this necklace provides a subtle statement and has sentimental value. The larger disc reads E+M (my husband's and my first initials) and the smaller disc reads A (my daughter's first initial). So it's a lovely little reminder of my family every time I wear it.
***Please note, I did not receive any compensation from ShopSomethingBlue, I was just really pleased with my purchase!***