Today I'm featuring another plum skirt for Make It Work Monday. If this is your first time visiting, I find an outfit pin as inspiration and then attempt to make it work for the curvier lady.
I'm liking this look much, much better than my
pleated plum skirt look
. What's not to love about a twirly, whirly skirt and sweet little lace top? Add a pop of leopard and one my favorite pearl necklaces = near perfection.
The
original pin
can be found on
Stylish Petite
. I absolutely adore Annie's style, it's so feminine and fun! I want all her clothes - so it's a good thing for my wallet that most of them don't come in my size. :)
Necklace
: Ann Taylor (
exact
)
Ring
: Charming Charlie
I'm so not a fan of the sleeveless look on me, so I was so excited to find this lace top with sleeves at the Loft Outlet. I really wish Loft would offer their outlet online, they have such amazing deals. When I was at the store a couple of weekends ago they had almost the exact
Scalloped Lace Dress
that's currently at Ann Taylor for a third of the price. If they had had my size, I would have bought it immediately. If you live near a Loft Outlet, I highly recommend checking them out, they've got a fantastic selection right now.
I love this
Bugle Joy Skirt in Plum
from Modcloth, but as an FYI, it runs super small for plus-size. I'm normally a XL in skirts, and based on reviews, I ordered this skirt in a 3XL and it's still the slightest bit snug. According to the reviews, XS-XL runs true to size, 1X-3X runs small. Wearing a 3X may hurt my vanity just the tiniest smidge, but this skirt is so cute that it's worth it. I'm feeling very 50s housewife, though it doesn't come with a clean house and home-cooked meal as soon as hubby gets home. Sorry, dear! #StrugglesOfAWorkingMom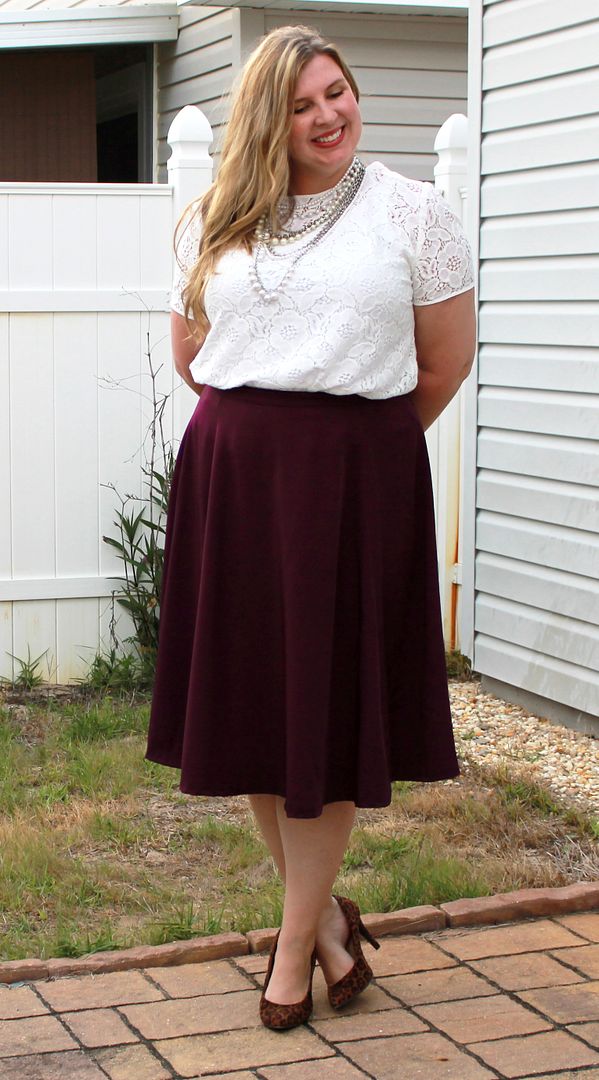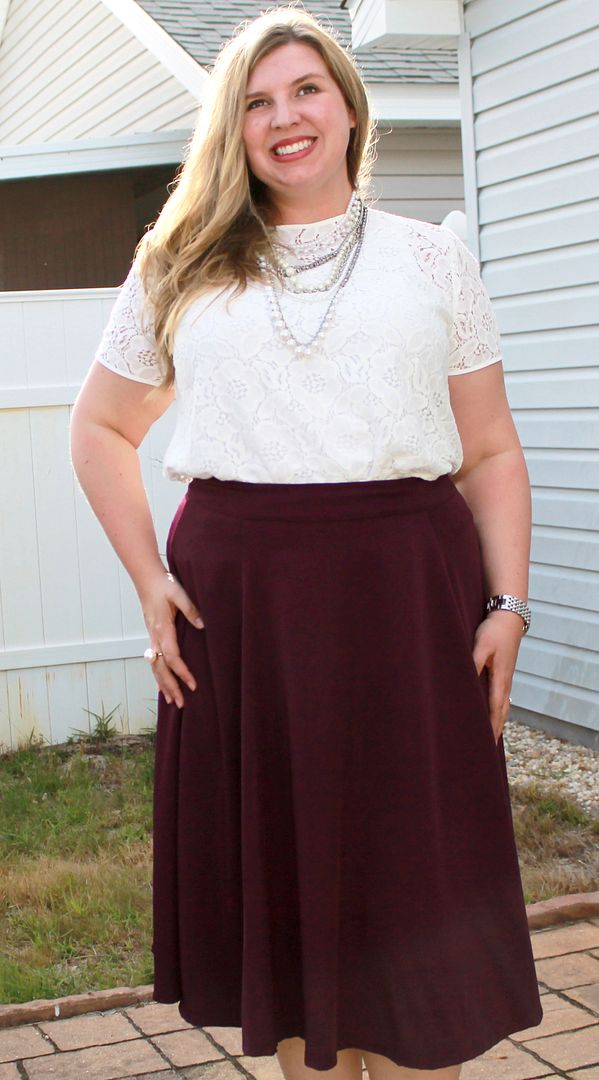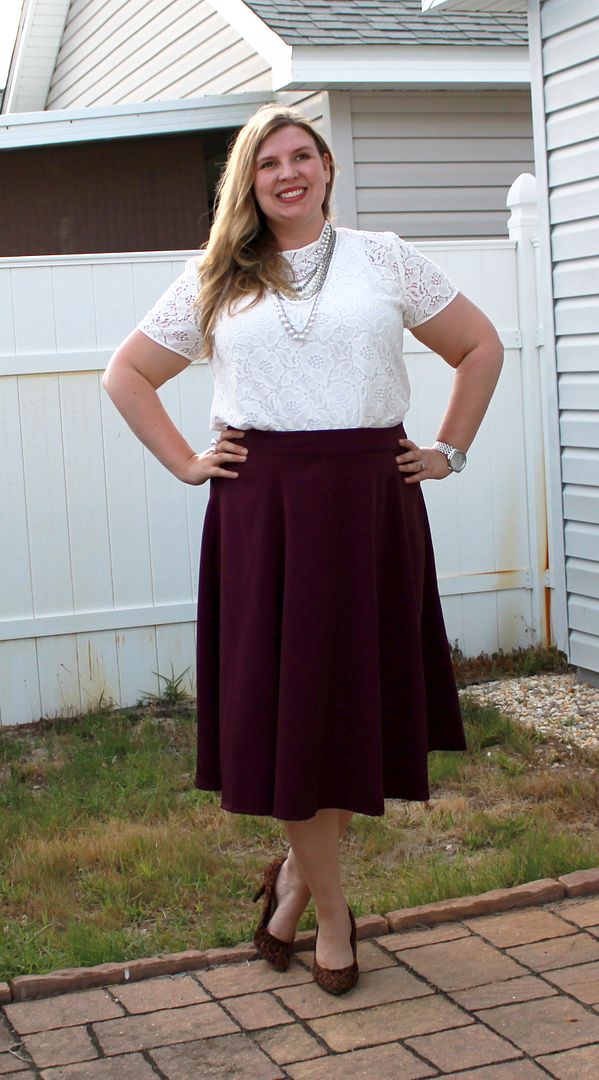 Things I might do differently next time: lighter shoes. I love these leopard heels, but they are on the dark side, and it would be nice for spring/summer to brighten things up with a lighter pair. I really like the looks of this pair from
Lands' End
. Also, my yard is hopeless. Everything is dead and brown and terrible. I've got to find a better location for pictures. I promise to work on that. :)