It's time for another edition of Make it Work Monday! If this is your first time reading, I have decided to take outfits from Pinterest and attempt to make them work for the curvier lady.
While I was looking through Pinterest for inspiration, I came across an outfit from
Louboutins & Love
featuring a lovely purple pleated skirt and stripes. I feel in love with the outfit AND I knew I had all the pieces to make it work. (I don't want to have to start buying stuff to copy outfits, so I'm trying to find pins that use items I already have in my closet.)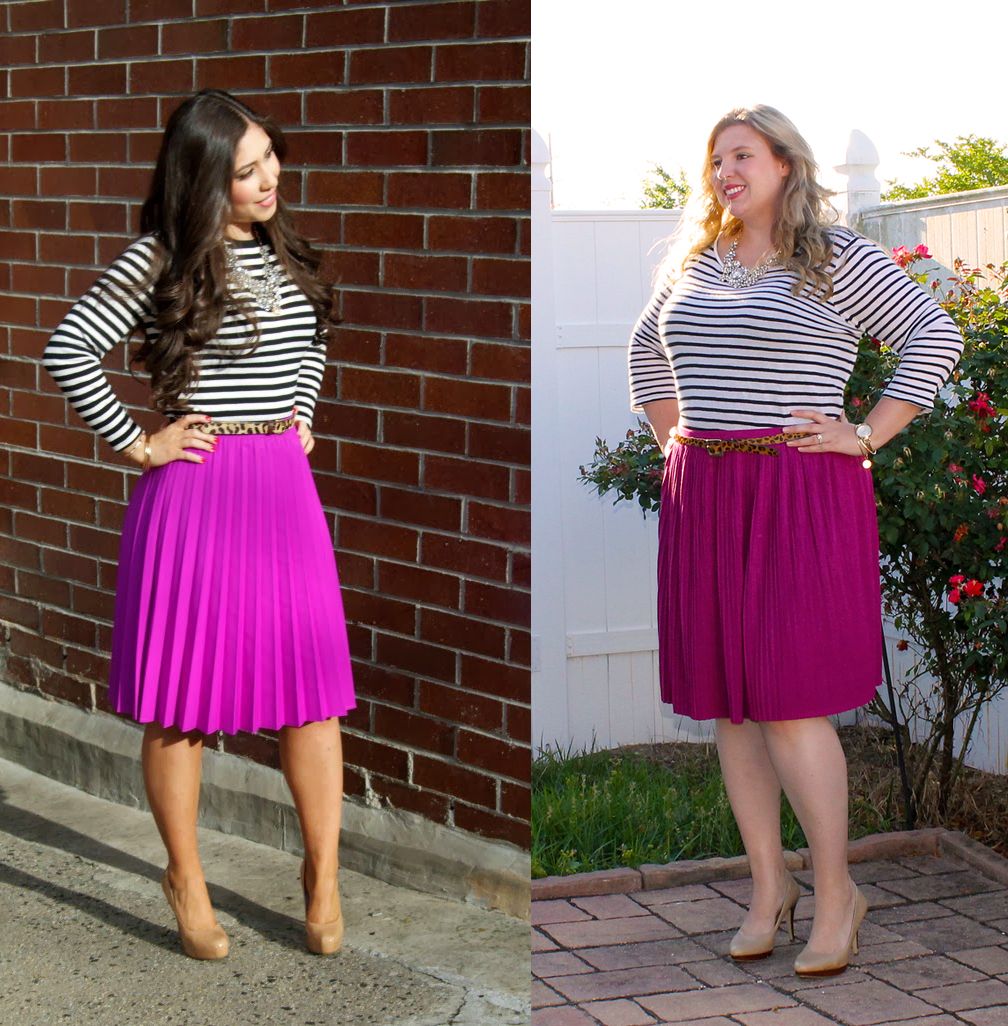 The only thing I changed was the lose the belt. The belt was driving me nuts - it just wouldn't stay in place - so I ditched it before I went to work. Over all, I'm pleased with the outfit, but I think a shirt with more black, a higher neckline, and a bit more structure would have worked better. This top from Ann Taylor is a thin and kind of blousy. Oh, well, live and learn.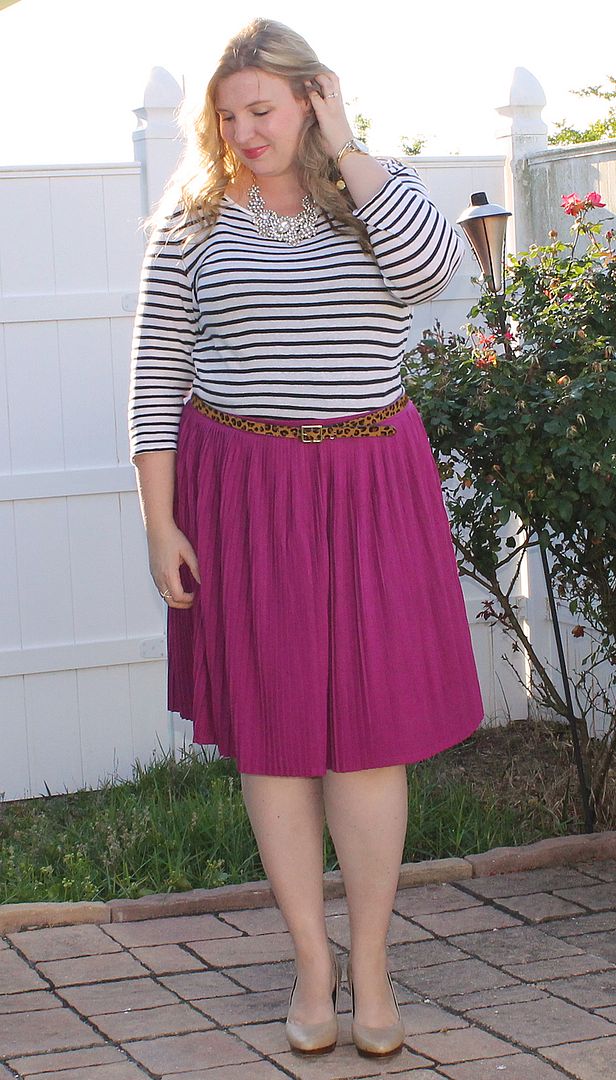 Shoes: Nine West
Bracelets
: Baublebar and Kreatons (
simliar
)