I hope all the momma's out there had a wonderful Mother's Day! This year was my first time to celebrate as a momma and my husband did an absolutely amazing job of making it extra special. We started the festivities on Saturday with a lunch at Outback with my mother-in-law and mom - you can see a bit of what I wore
here
. I plan on doing an outfit post of the
diamond print maxi
I wore later this week, so stay tuned!
Sunday Matt surprised me with this gorgeous Kendra Scott
necklace
I've been drooling over. I got the
earrings
several weeks ago when Nordstrom was having a 25% off sale on most of their Kendra Scott jewelry and majorly regretted not getting the necklace. So along with sweet cards and yummy chocolates, I got this beauty! I snagged a few quick pics of my outfit before our outing and had planned to use my nice camera all day, but it died right after taking these pictures. I had forgotten to charge my backup battery, so the camera phone had to suffice. Seriously, what did we do before smartphones?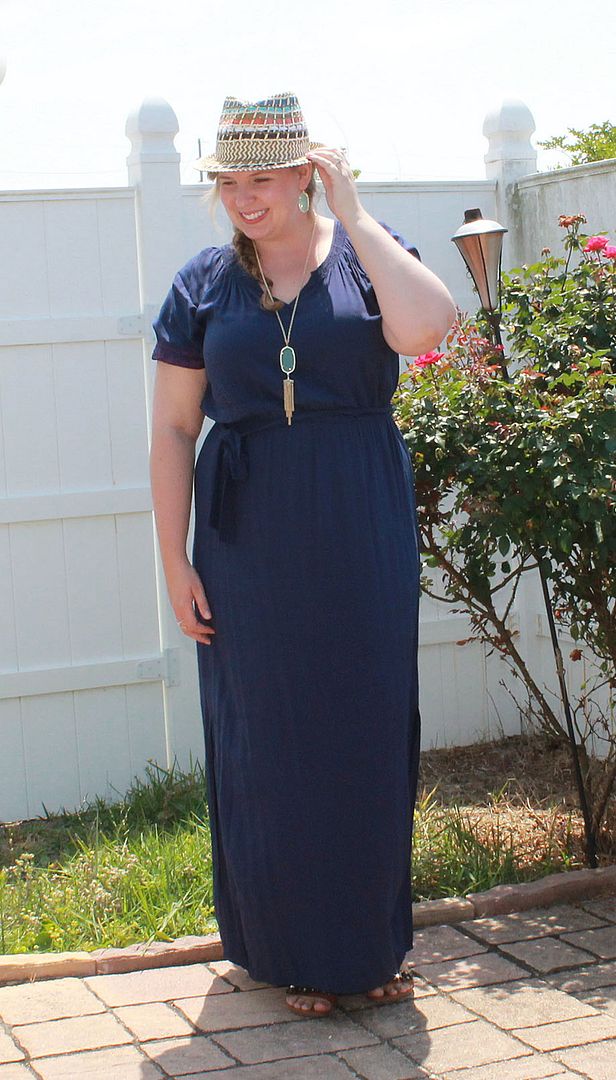 Necklace
: Kendra Scott (
exact
)
Earrings
: Kendra Scott (
exact
)
I love surprise adventures, so Matt made all the plans for the day. We started out by driving around Scenic 30A while Aubrey took her mid-morning nap. We stopped by the house featured on "
The Truman Show
" and to our surprise "Matthew and Erin" are listed on the sign as house owners. #IWish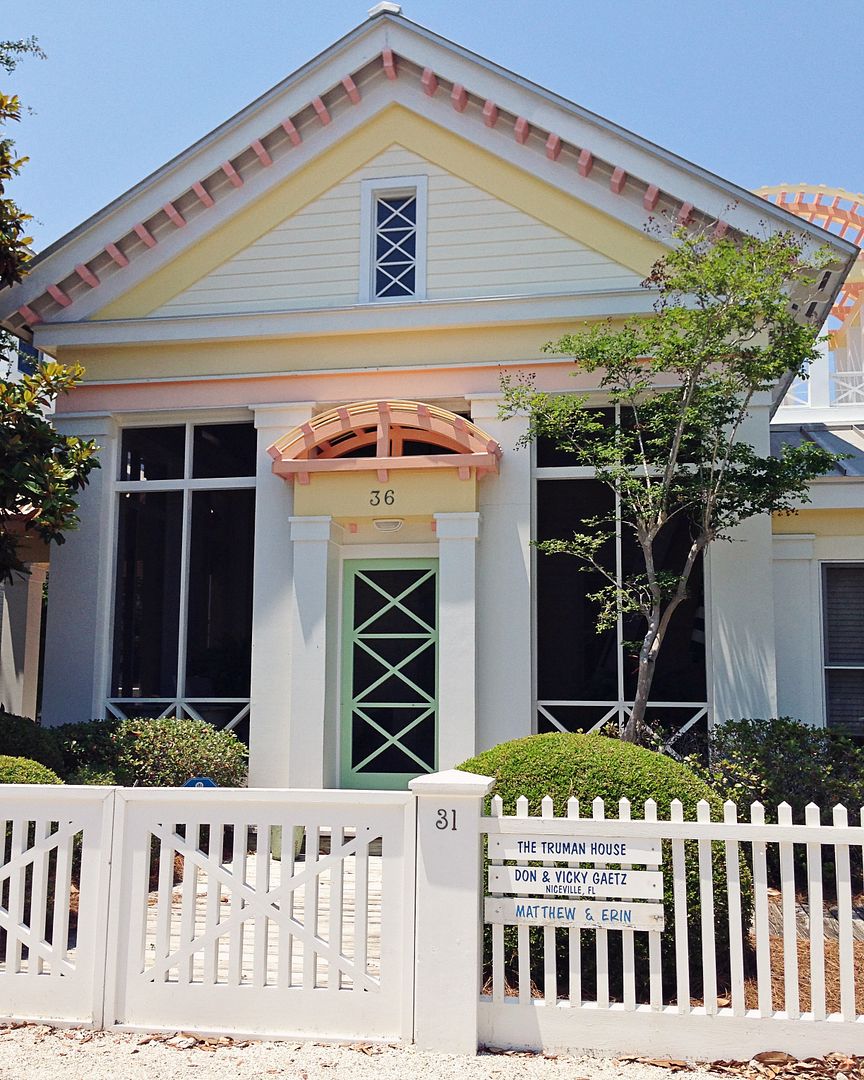 Next stop was to a blast from the past to our wedding venue. This past year it was converted into
The Bay Restaurant
. The food was so good and the outside spaces are exactly the way I remembered from my wedding. The inside has changed quite a bit, but, seriously, all for the better. At my wedding, the walls were covered in beachy bamboo, which are thankfully gone now. We took advantage of the Mother's Day buffet and it was delicious. Carved beef, turkey and pork cooked in Coke (which sounds weird, but was so yummy), amazing garlic mashed potatoes (baby's - and my - favorite part), sesame green beans, fruit and an omelet station where just some of the goodies. Plus a glass of free champagne for mom! If you're ever in the Destin/Seaside area, I highly recommend it. Sit outside, the view of the bay is amazing on both the back and side decks.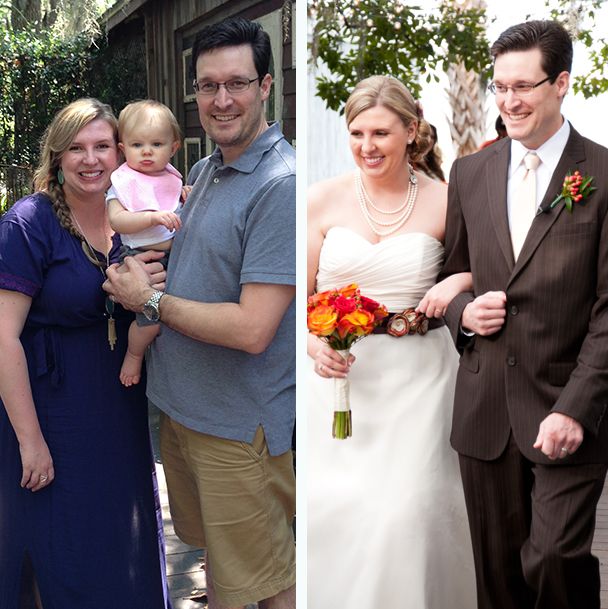 After we stuffed ourselves silly, we made a Target run (which, let's be honest, happens at least once a week) before packing up and heading to the beach. We live only about a mile away, but don't go out nearly often enough. Baby didn't know what to make the sand and water, but how precious is she in her little swim cap? I'm dying over the cuteness!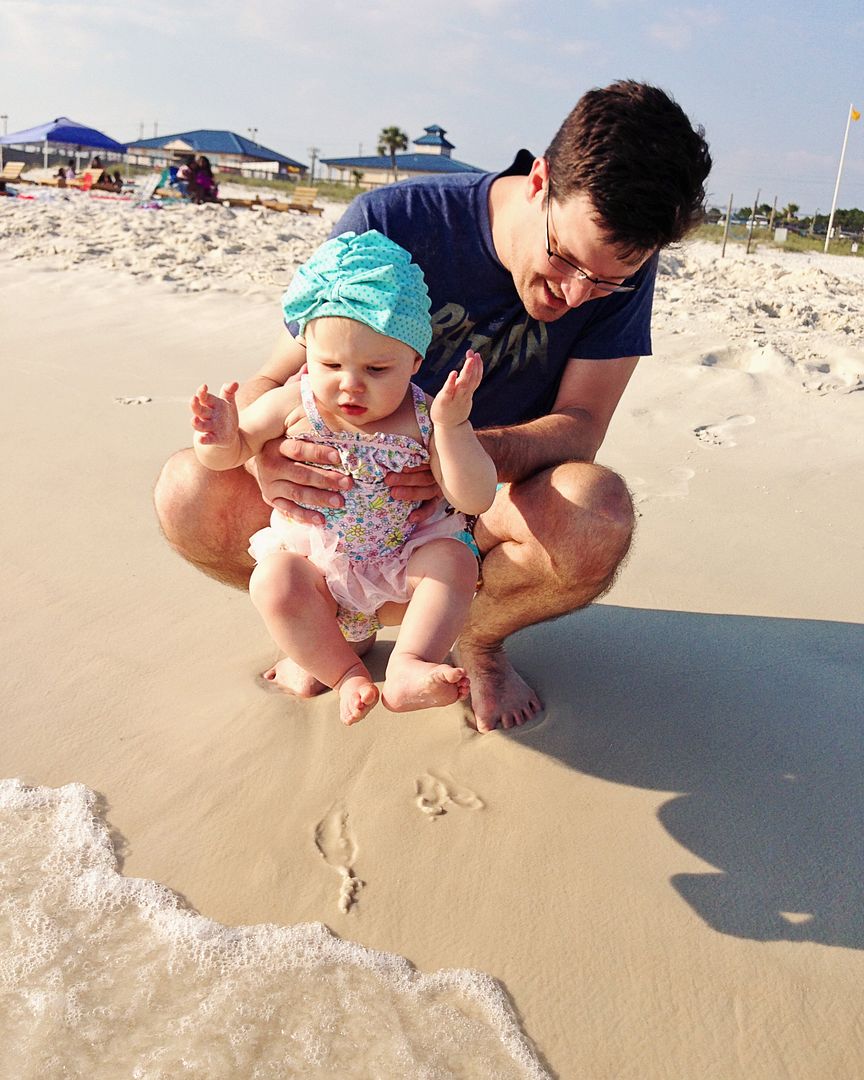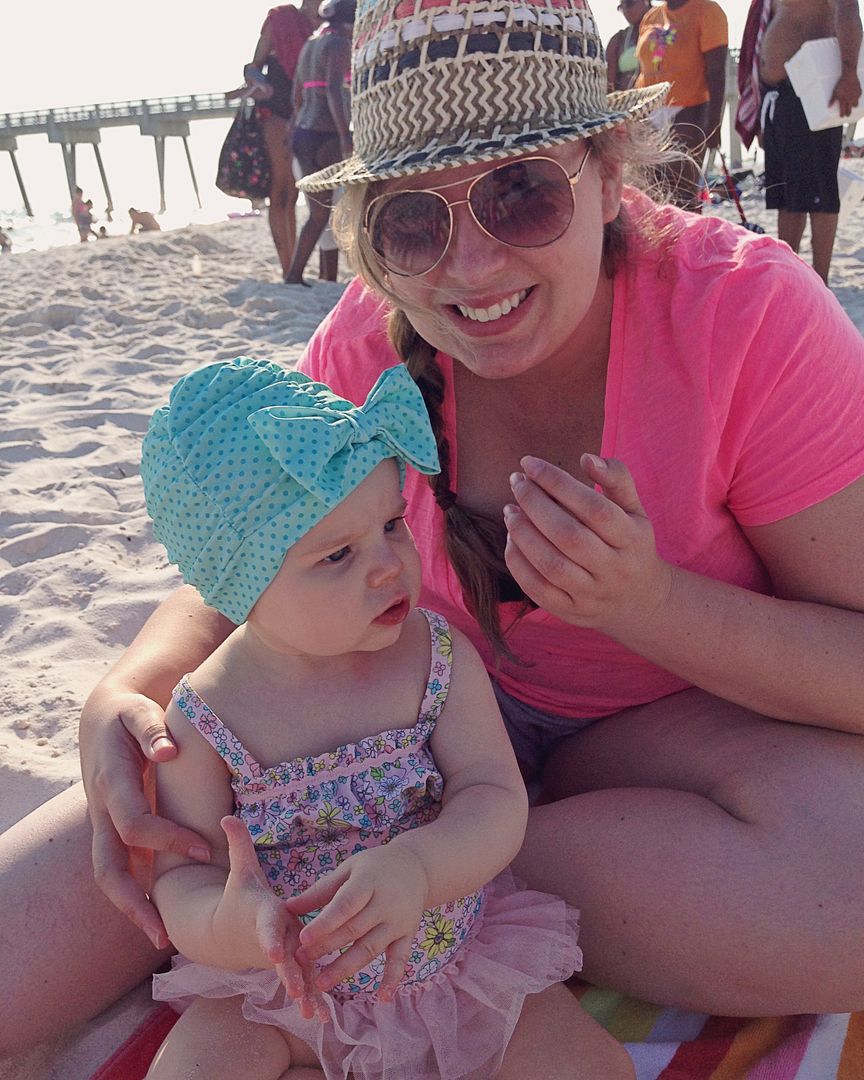 We finished out the night with slices of delicious cheesecake and watched "Big Eyes." If you haven't seen it, I highly recommend it! It stars Amy Adams and Christoph Waltz and is directed by Tim Burton. You can see the reviews on Rotten Tomatoes
here
.
All in all it was a lovely day and I'm one blessed momma. The best thing I've ever done in my life is having my daughter, hands down. That kid has my heart.
Okay, can't resist posting just one more photo of my family. #LoveThem
Have a wonderful Tuesday!
I'm linking up with The Pleated Poppy for What I Wore, be sure to check out all the fabulous outfits!