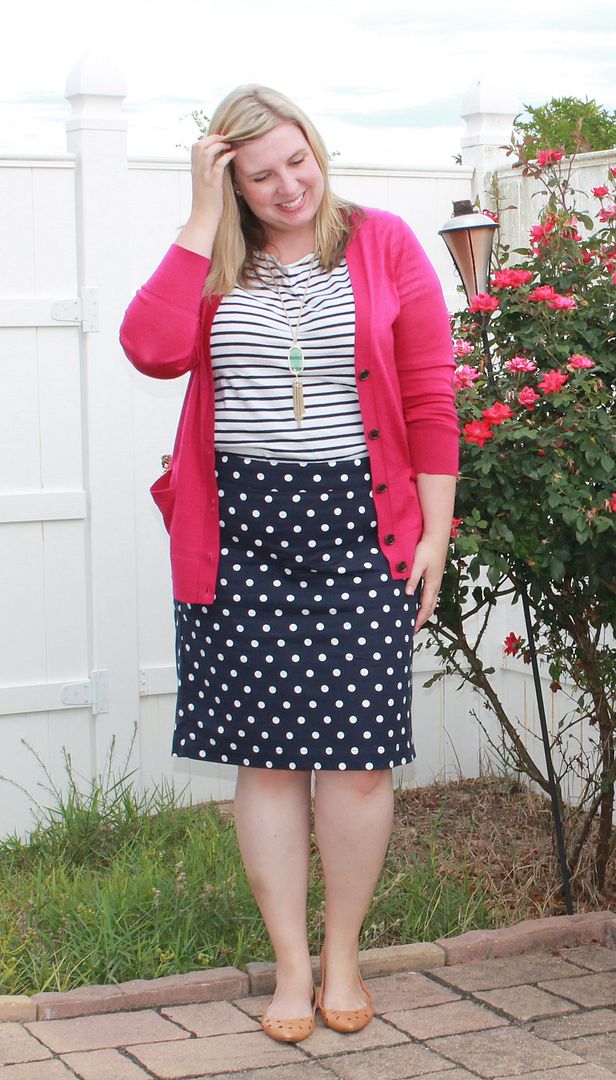 As a relativity new blogger, I've been struggling with temptation to buy lots of new, shiny things to wear instead of looking at what's already in the closet and working with that. Or maybe that's just me? I really do wear what I picture, but having to come up with something fresh everyday can be a challenge.
After May's budget catastrophe, I decided wear only pieces have had for a at least a year in today's outfit. (With the exception of my Kendra Scott tassel necklace I got as a Mother's Day gift).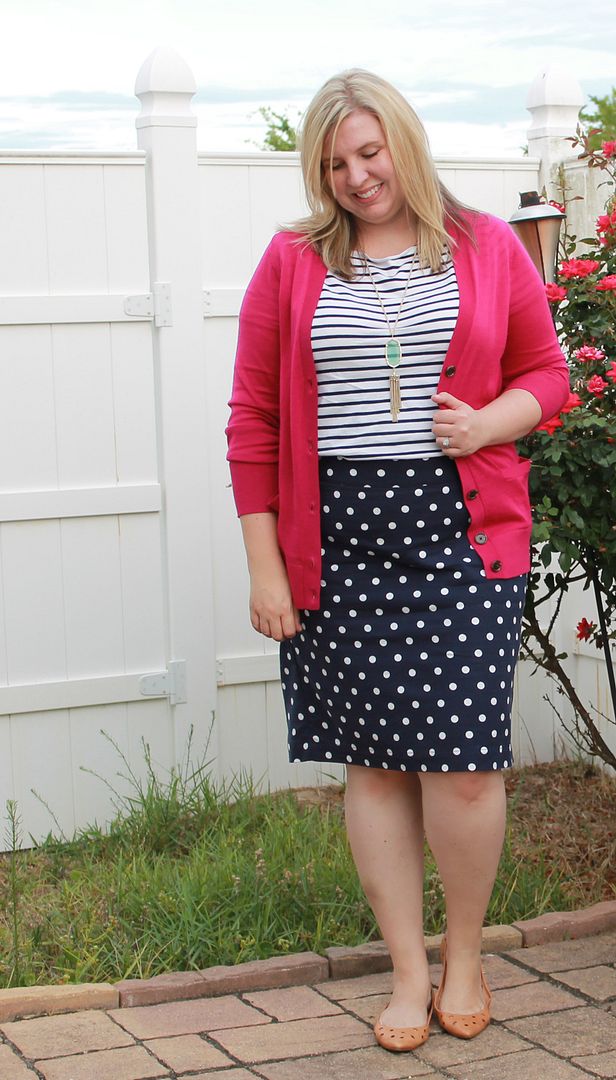 Necklace
: Kendra Scott (
exact
)
Earrings
: J. Crew Factory (
exact
)
I'm pretty pleased with the results and at my efforts and pattern mixing, so while the pieces are older, the whole outfit feels new! Win-win! Seriously, how can you go wrong with polka dots and stripes?!