How cute are these poofs?
The first time I learned how to make tissues poofs was for a baby shower (pictured above), and I was excited to be able to take what I learned and use them for
Aubrey's Vintage-Inspired Birthday party
. Sadly, it didn't end up needing them, so my husband turned them into a slightly inappropriate display with my dress mannequin. (not pictured, obviously)
This is such quick, easy DIY and all you need is scissors, floral wire, tissue paper and fishing line (to hang the poof). That's it.
Here's a simple sketch of the steps: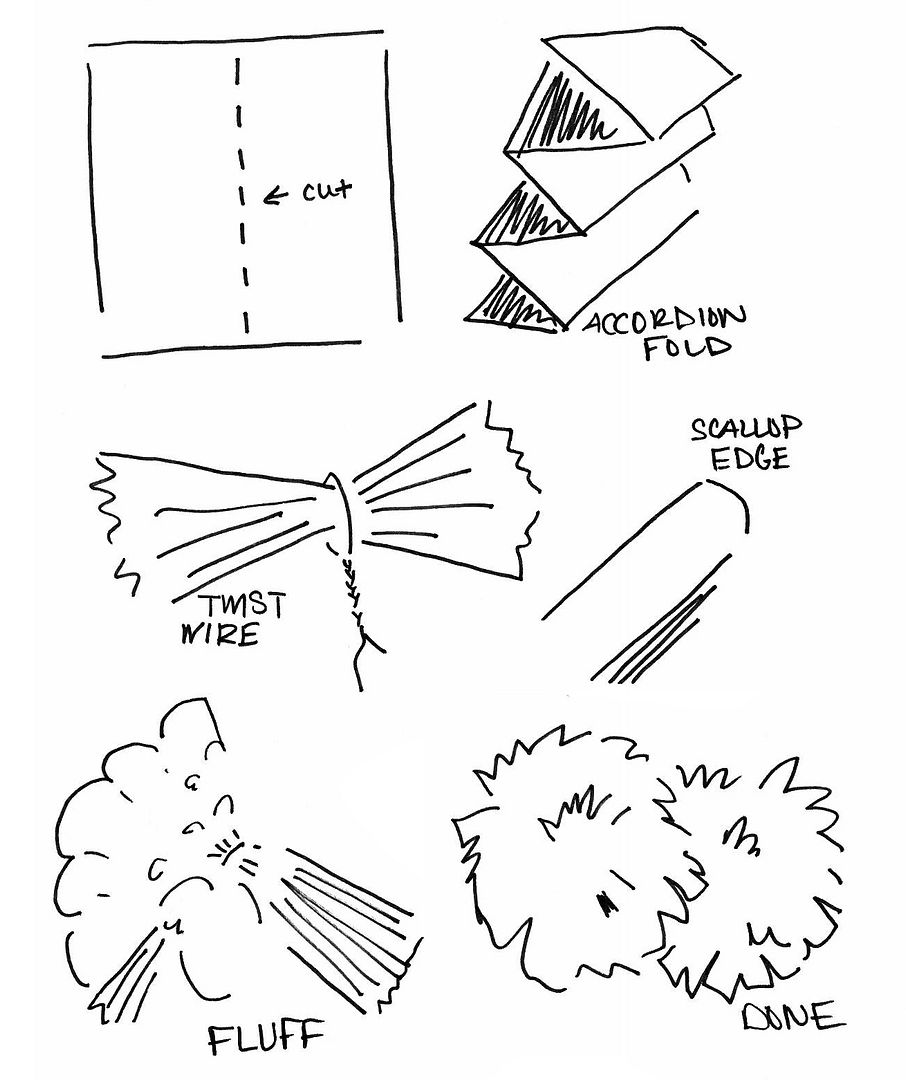 Supplies:
Tissue Paper
Scissors
Floral Wire
Fishing line
Step 1:
Unpack the tissue paper and spread out on table. With all the sheets together, cut the tissue in half - just follow the large crease in the middle. Each pack of tissue is enough to make two medium sized poofs.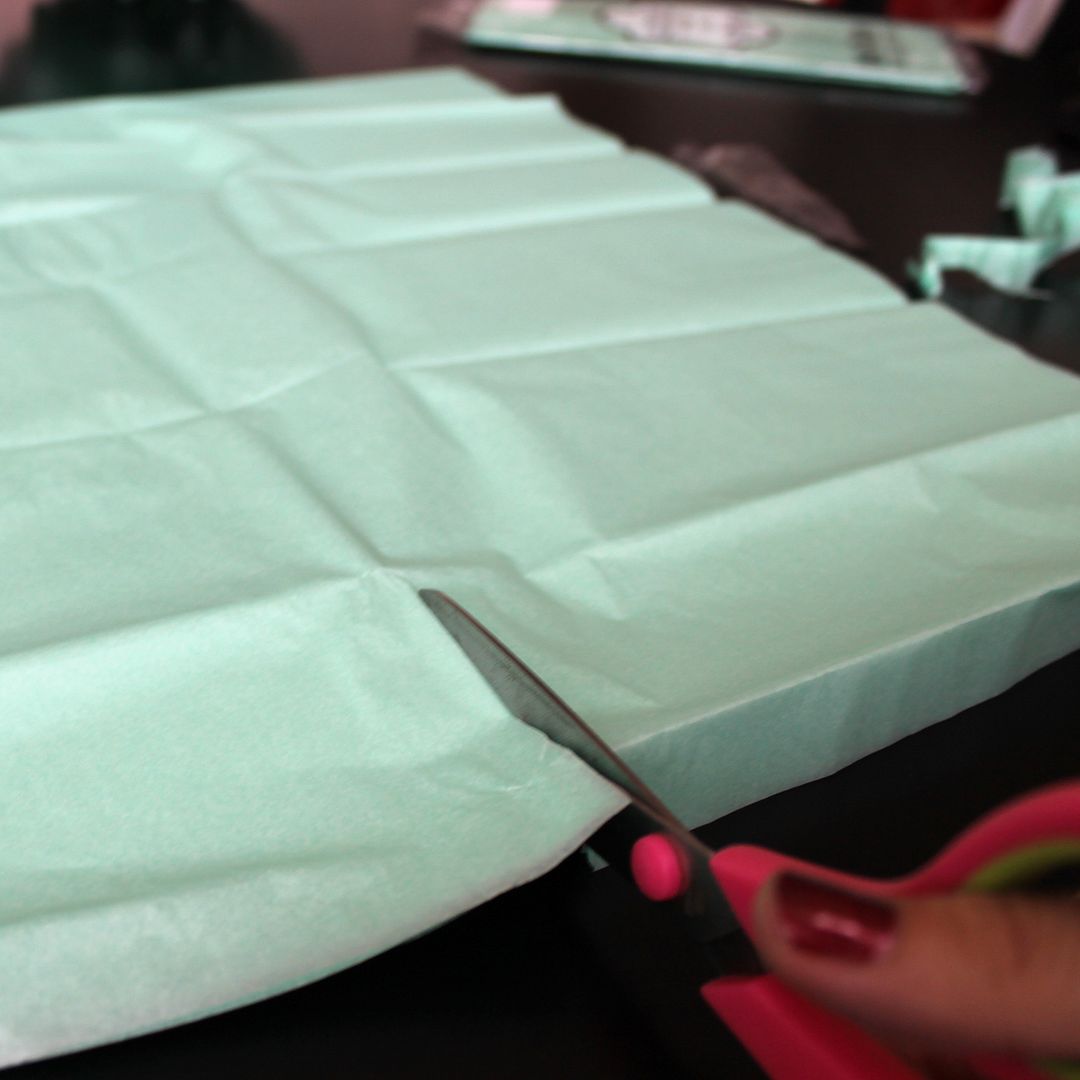 Step 2:
Cut a length of floral wire, approximately 4-5 in.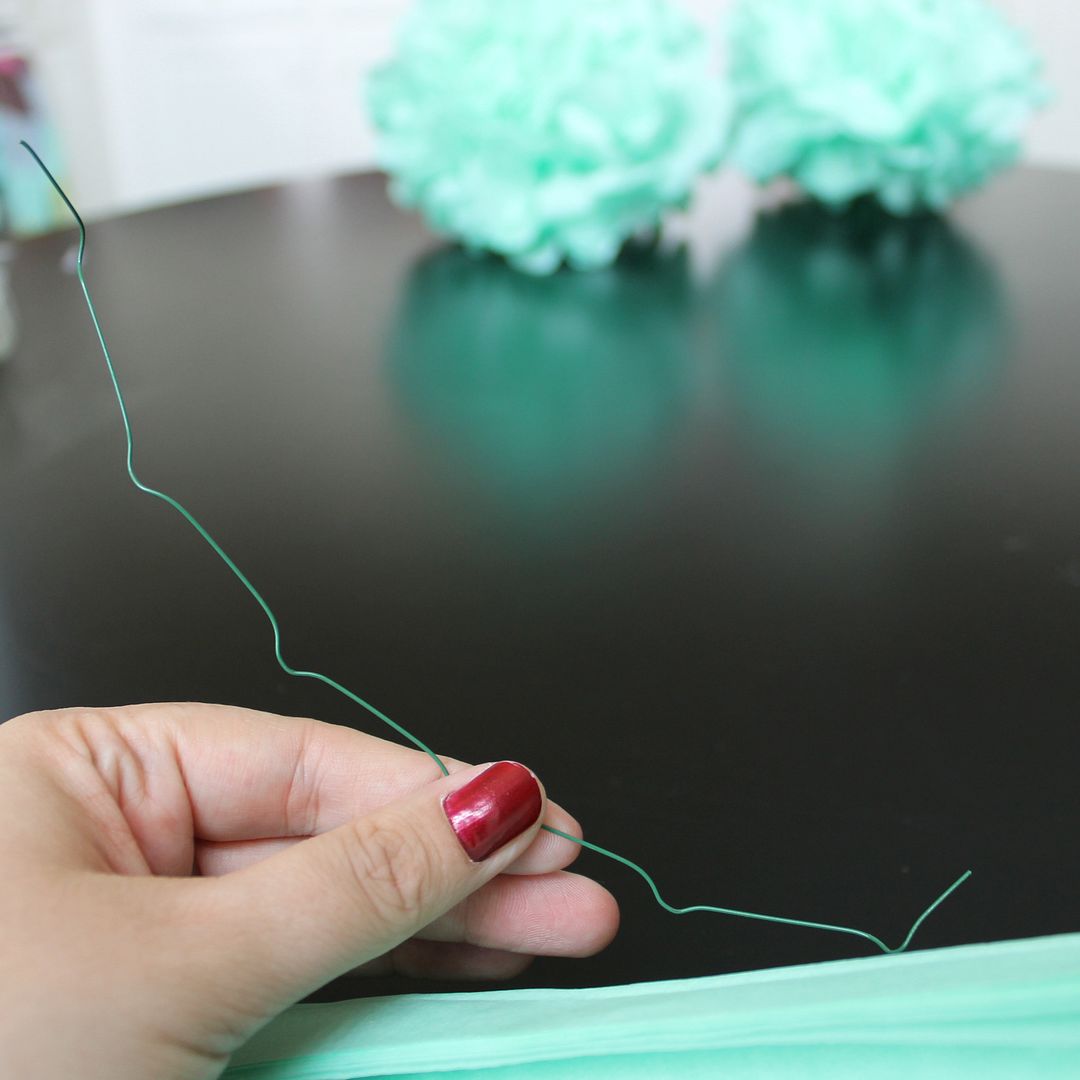 Step 3:
Starting of the bottom of the tissue, accordion fold the paper, with each fold about an 1" wide.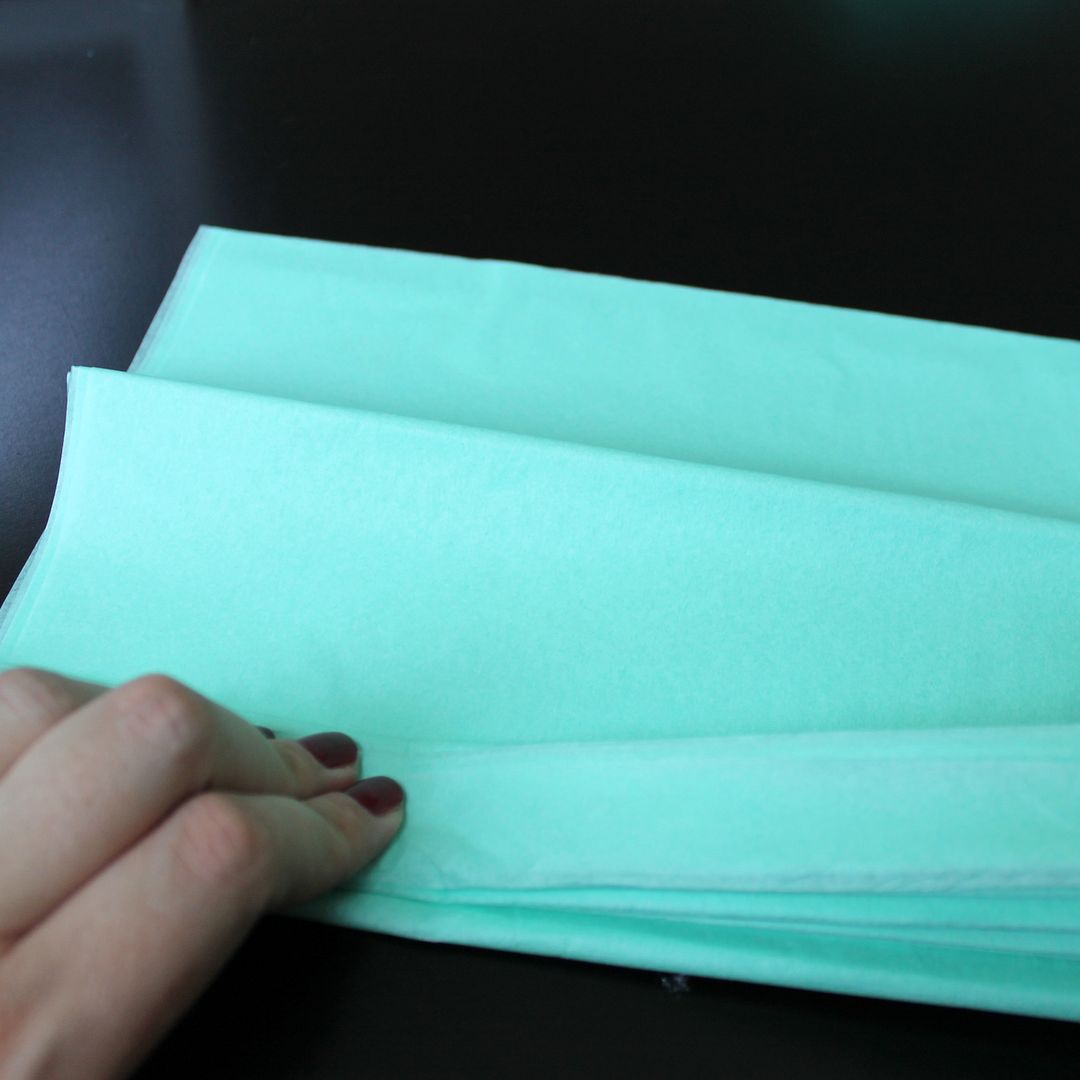 Step 4:
Wrap the floral wire around the center of pleated tissue paper, making sure the leave a bit of tail (you want this for hanging).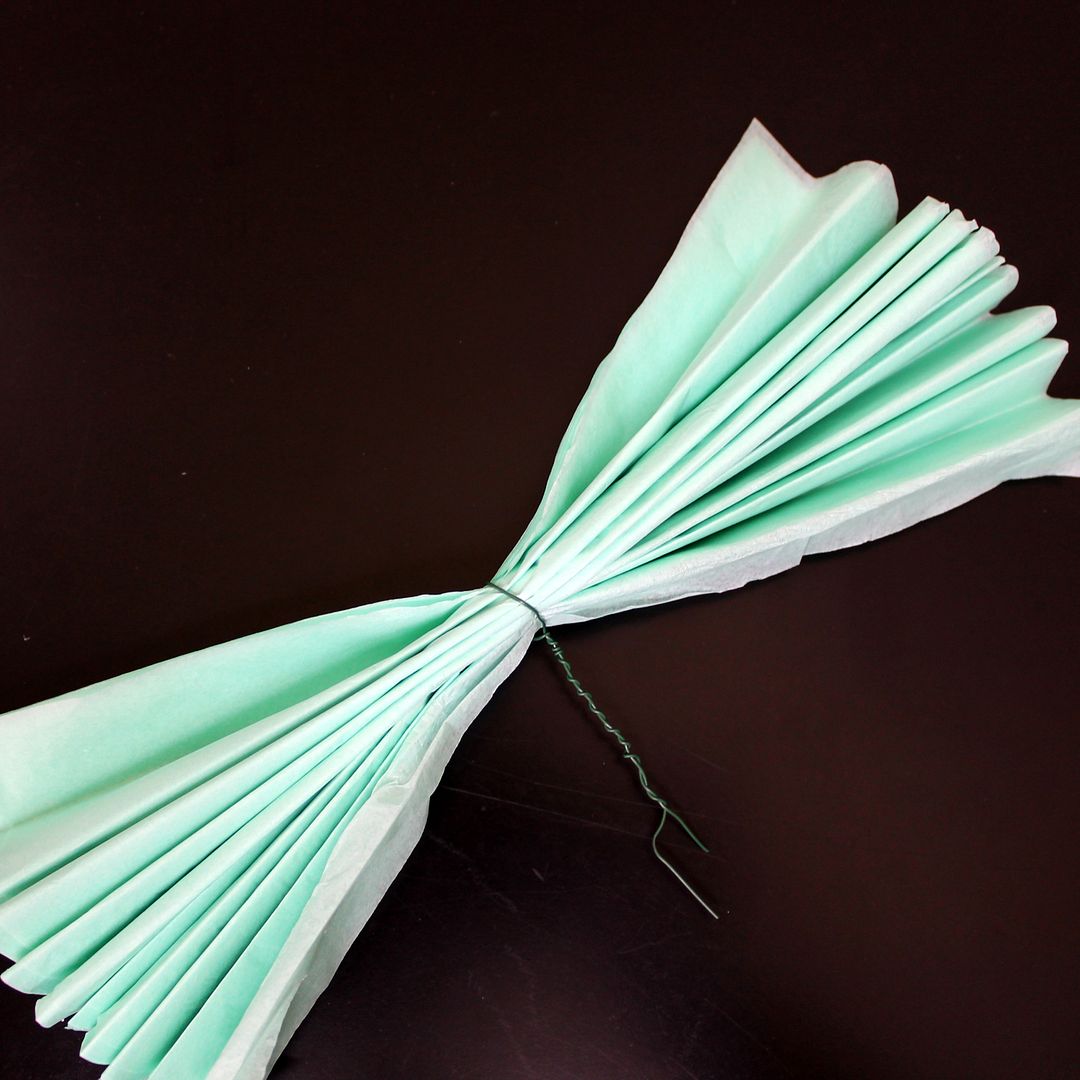 Step 5:
Cut a scallop at the end. This will give the poofs a rounded look. You can skip this step and the poofs will have spiky edges, which also looks cool.
Step 6:
Fluff the tissue by gently pulling each layer away from one another, some toward the front, and some toward the back. You'll just have to play until you get the look you want.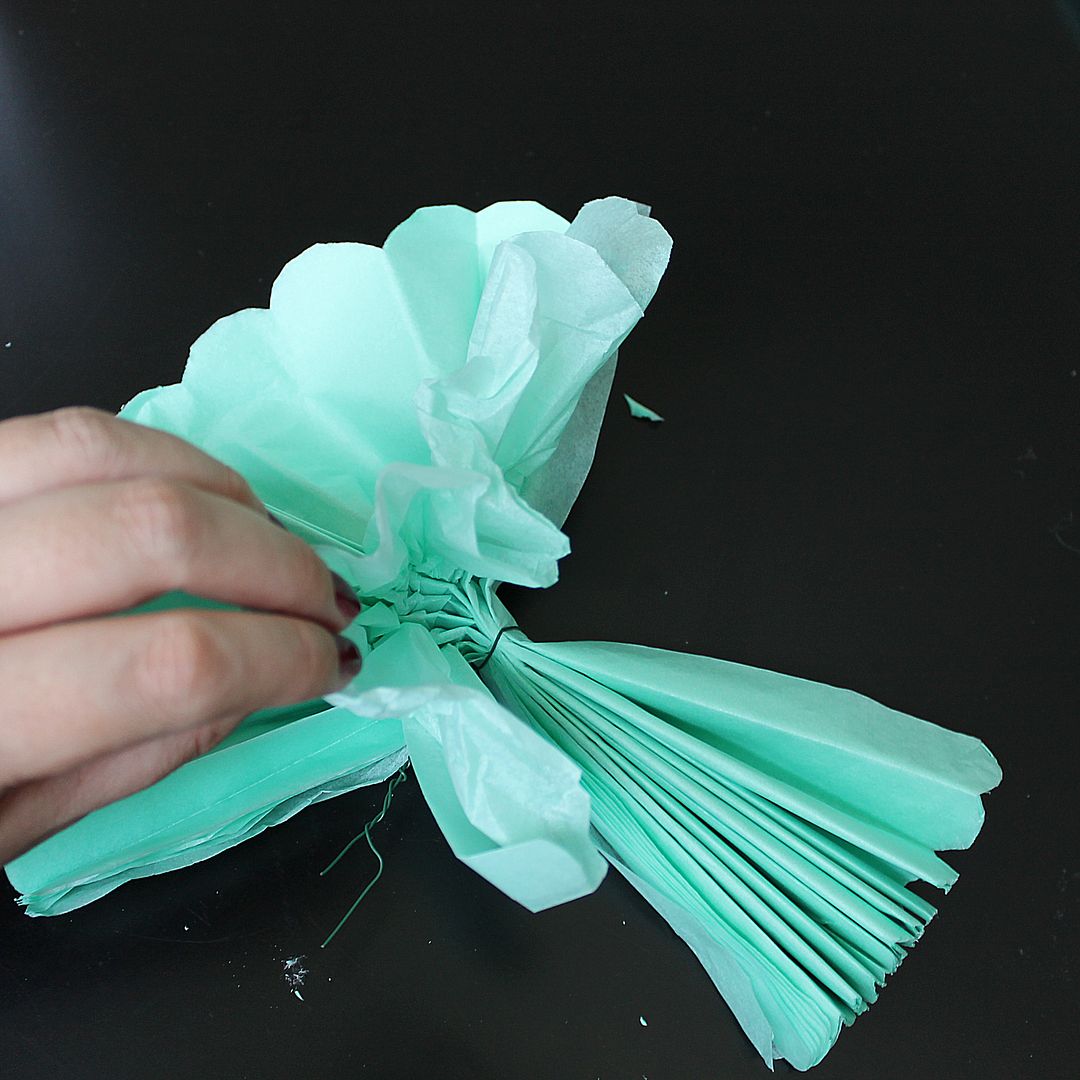 Step 8:
Repeat for the other side, and you're done!
To hang, find the floral wire tail, turn into a loop, and tie the string to it.
You could easily make them smaller or larger, just vary the length of the paper.
Enjoy making your poofs! Questions about the process? Feel free ask in the comments below!