Welcome to Make It Work Monday, where I find inspiration from Pinterest and make it work for a curvier lady.
Today's
inspiration
is from
Happily Grey
. I love the softness of her lavender maxi skirt and eyelet top. And the fact that Mary's photos where taken while strolling around Notting Hill. I'm so jealous! I was so blessed to be able to spend a semester in Cambridge, England, in college - which was over 10 years ago - and I really hope I get to go at least once more in my lifetime. My husband has never been, so it's on our bucket list for sure.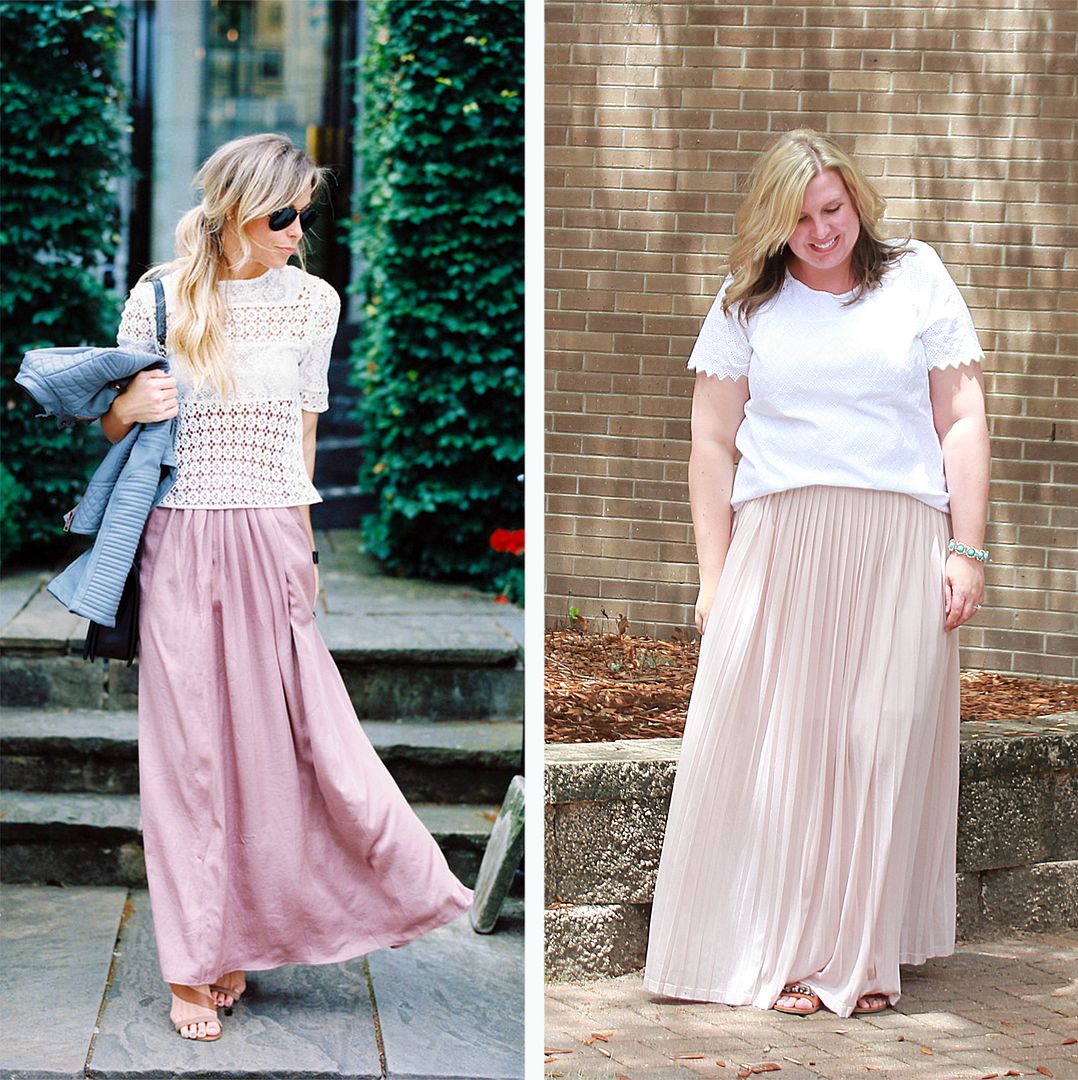 I obviously made some changes to this outfit: like a non-see-through top (I'm confident in saying that NEVER going to happen on this blog), flats/vs. heels, ditched the sunglasses, jacket and purse, and added a little bling. I've worn sunglasses on the blog before, but I'm not a fan on sunglasses in portrait-style photos. Maybe it's from all my years in marketing, but I don't think you should hide your eyes/face (of course there's always exceptions - like glaring sunlight). I also decided to skip the jacket since it's 90+ degrees here, no way was I going to bother with that. But, I felt like Mary's blue moto jacket added a nice punch of color, so I decided to add a blue/green bracelet to give my outfit a color pop.
Overall, I'm happy with the outfit. I do think it needs a statement necklace or something, since my outfit feels a little naked.
On a side note: apparently I didn't want to look at the camera, because I looking down in every single photo I took. I swear I thought I looked at the camera, but no, my eyes shall remain hidden. *mental head slap*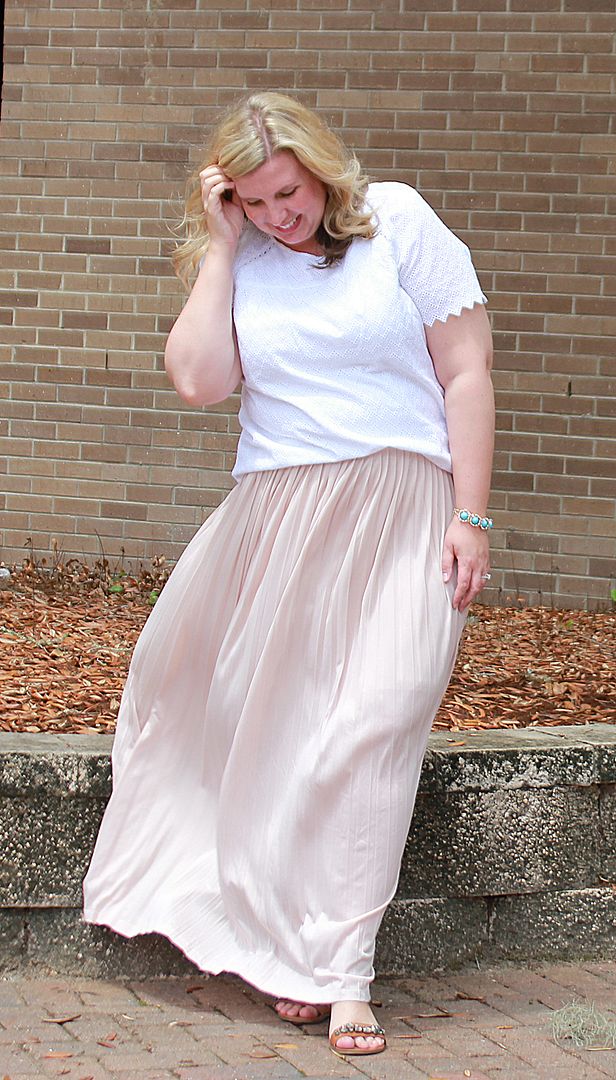 Bracelet
: Urbanite (
exact
)