Welcome to Make it Work Monday: where I find outfit inspiration on Pinterest and make it work for the curvier lady.
One of my absolute favorite bloggers of all time is Fran from
Franish
. I pretty much want everything in her closet, she's completely genuine and her reviews are spot on.
Fran wore this
outfit
back in April and I knew right away I wanted to replicate it (and this was before I started doing Make it Work Mondays). I already had most of the pieces in my closet, but hadn't thought to combine my stripes with a chambray blazer...such a simple outfit, yet a great one.
I didn't make a lot of changes to Fran's outfit, I think the way it's put together works great for a more curvy lady as well as the average-size woman. I didn't have the same necklace, watch or shoes, so those were my only changes.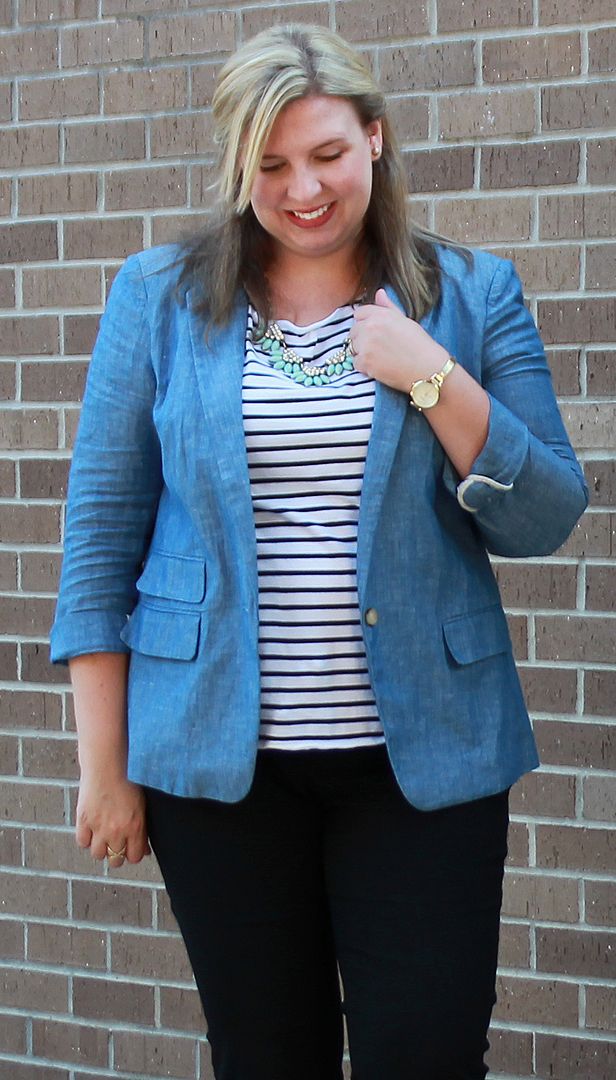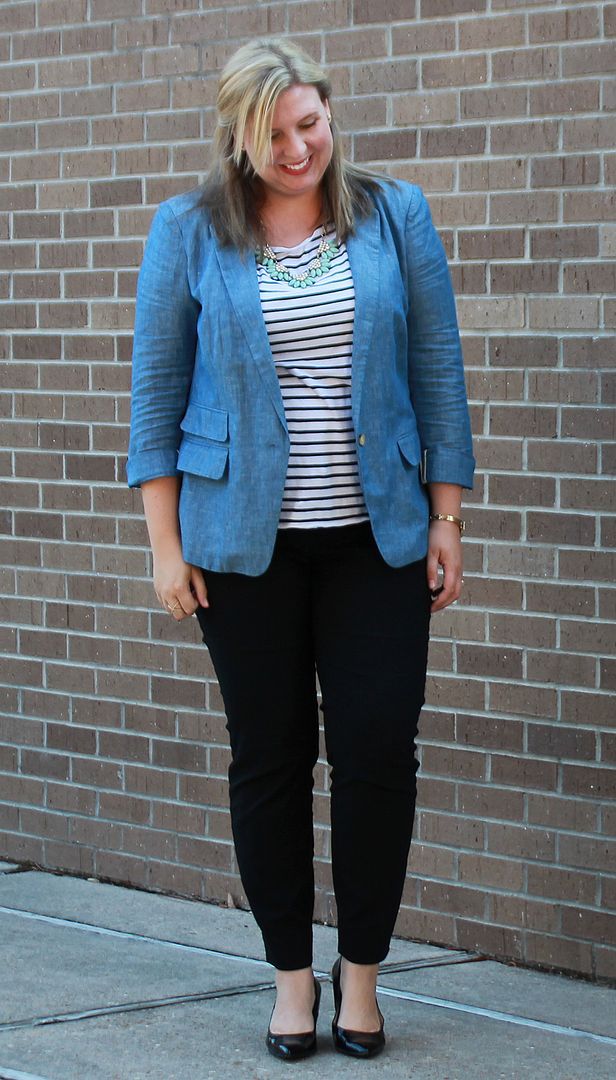 Pants
: The Limited (
exact
)
Earrings
: J. Crew Factory (
exact
)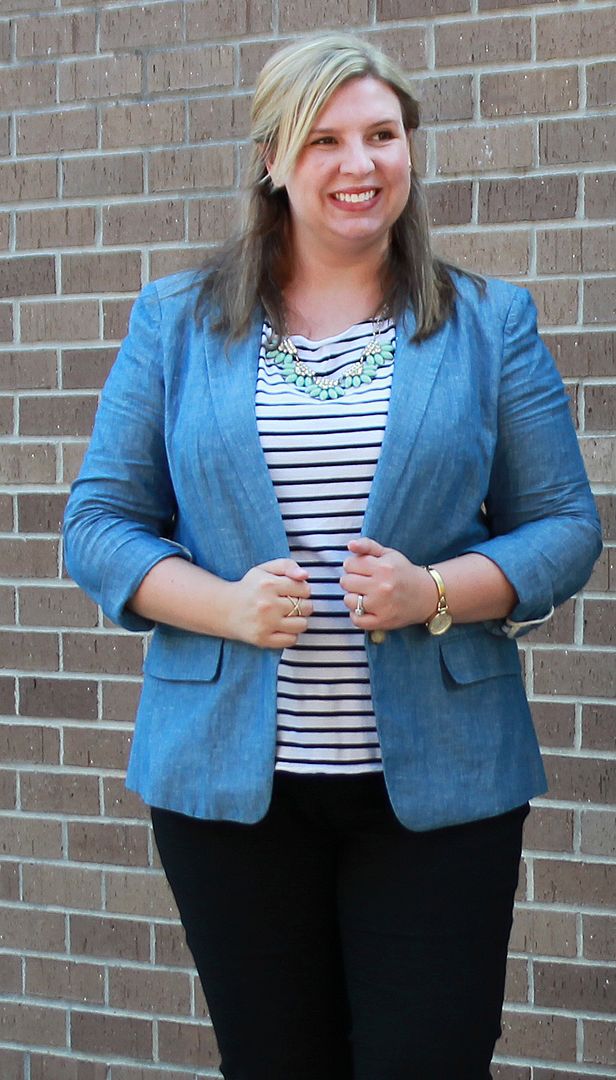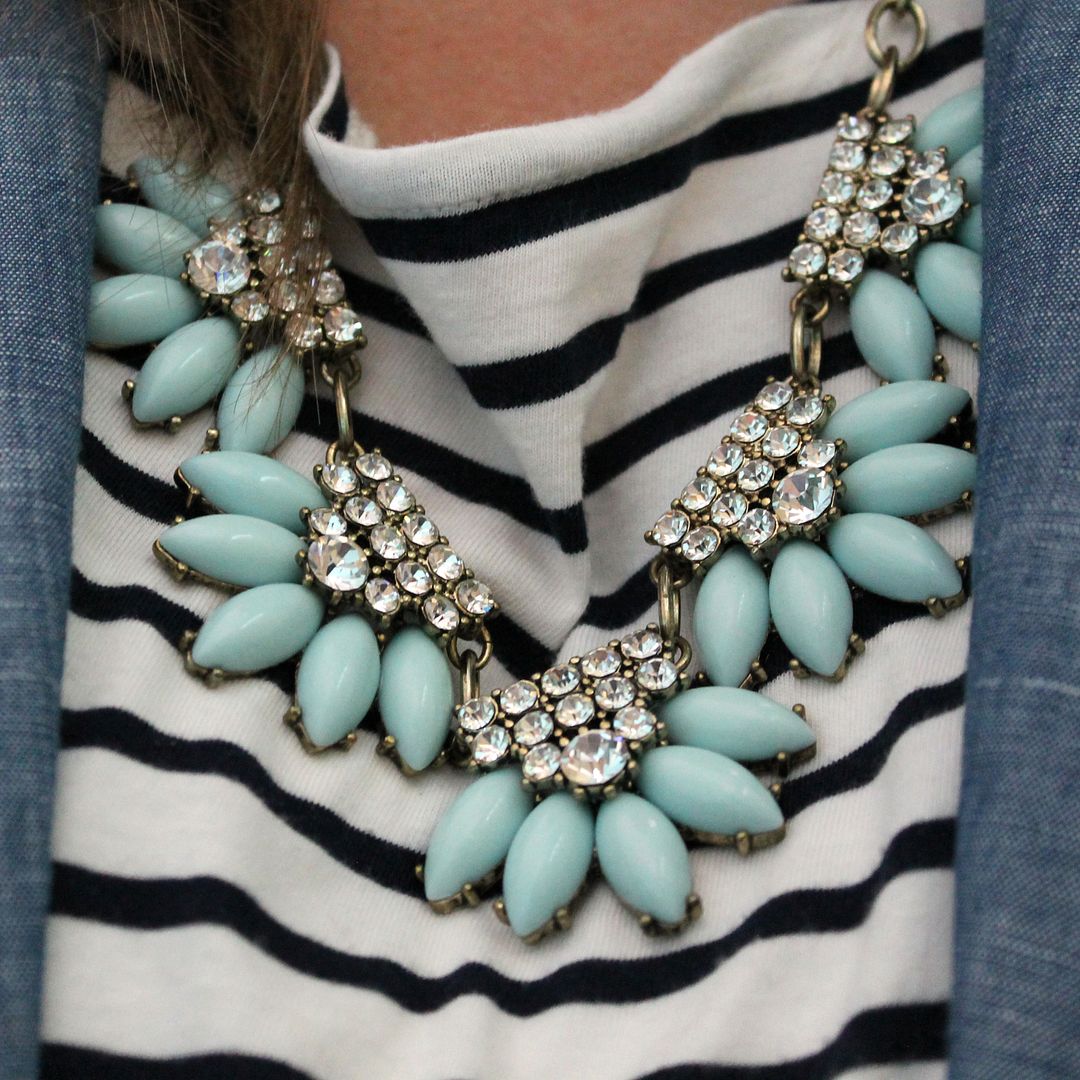 Fran got her beautiful necklace from Rocksbox. My similar colored necklace is from J. Crew Factory, however it was too short for this shirt's neckline. Thankfully, I have an easy cheat to make any necklace with a clasp longer.
I didn't measure, but I think each ribbon is about two feet long, but you can vary length based on how long you want the necklace. If you won't want to worry about the ribbon fraying, melt the edges with a lighter, just don't get the heat too close the ribbon, it will catch fire! Trust me, I know from experience. :)