Monday is once again upon us, and it's time for another edition of Make it Work Monday: where I find outfit inspiration from Pinterest and make it work for the curvier lady.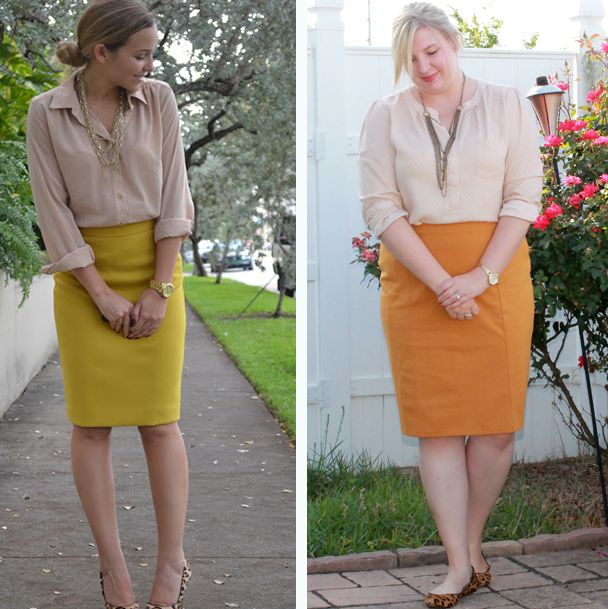 Can we talk for a second about how much I adore this
outfit from Black.White.Blonde
? I didn't realize that I needed a bright, yellow skirt until I saw this post. Sure, a mustard skirt will do, but I'm pretty convinced I need a brighter hue for the summer!
Traditionally colors like mustard are worn in the fall, but I liked the idea of playing with the combo to make it more spring-friendly. I think a brighter skirt (like Erika is wearing) would help with that. I've injured the ball of my right foot, so I had to switch out the pumps for flats, but I'm majorly crushing on those peep toe pumps. Maybe I'll just have to add those to the wishlist as well...man, that's getting to be a long list. :)
Overall, I'm pretty happy with this outfit. It was super comfortable and I liked that it was something different than the black and white I've been wearing so much lately!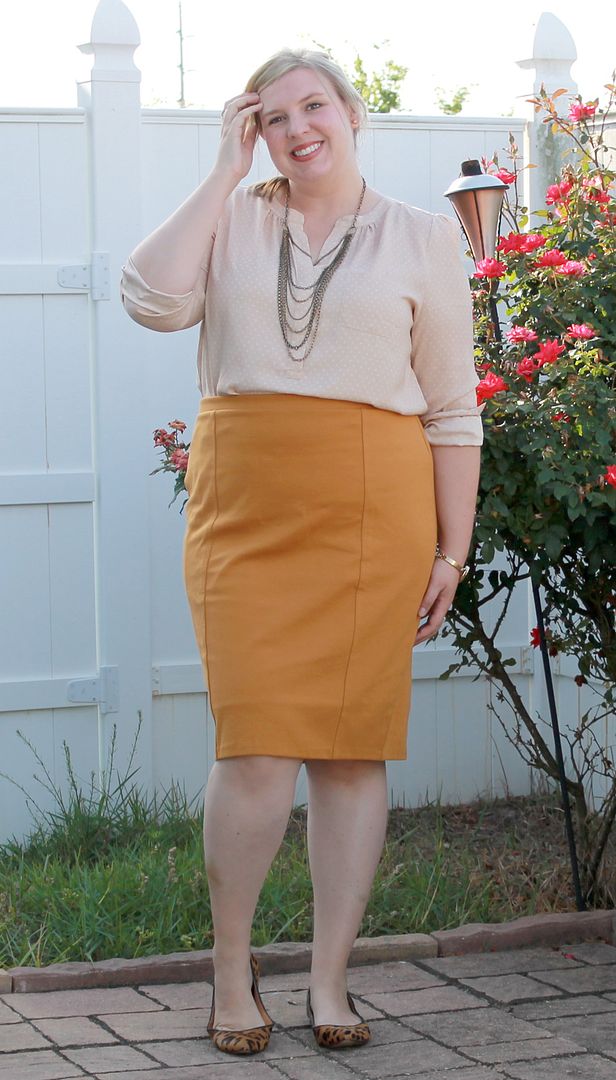 Earrings
: J. Crew Factory (
exact
)