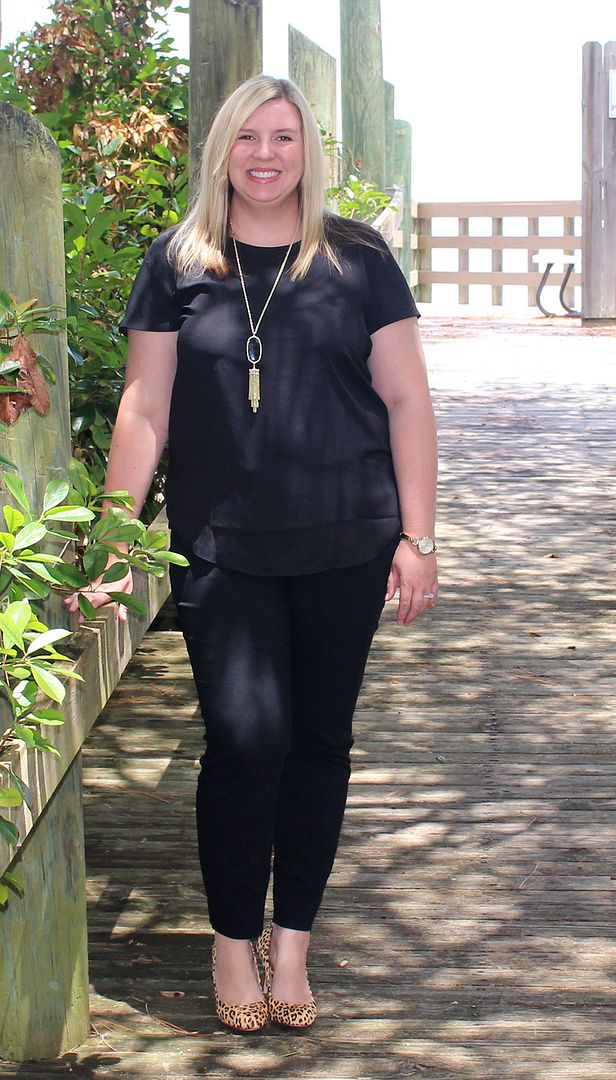 I can't say this is most summery outfit I've put together, though the short-sleeves are nice and cool. I almost feel like I've got a Sandy from Grease thing going on, thankfully lack of leather pants and red heels saves it, I think.
I love how something as simple as a fun pair of heels can elevate an otherwise plain outfit. I've been looking for pair of lighter colored leopard print heels to add to my shoe collection. These shoes are fantastic and I got the most amazing deal on them. The retail for $119, are currently on sale for $59.95, but I got them on crazy sale for $17. They're a lovely calf hair and have leather lining, which means no blisters! I hoofed all over campus and they remained nice and comfy. I wish they were still on super sale so we could all be twinsies, but if you're looking for a well-made leopard print shoe, these are worth it.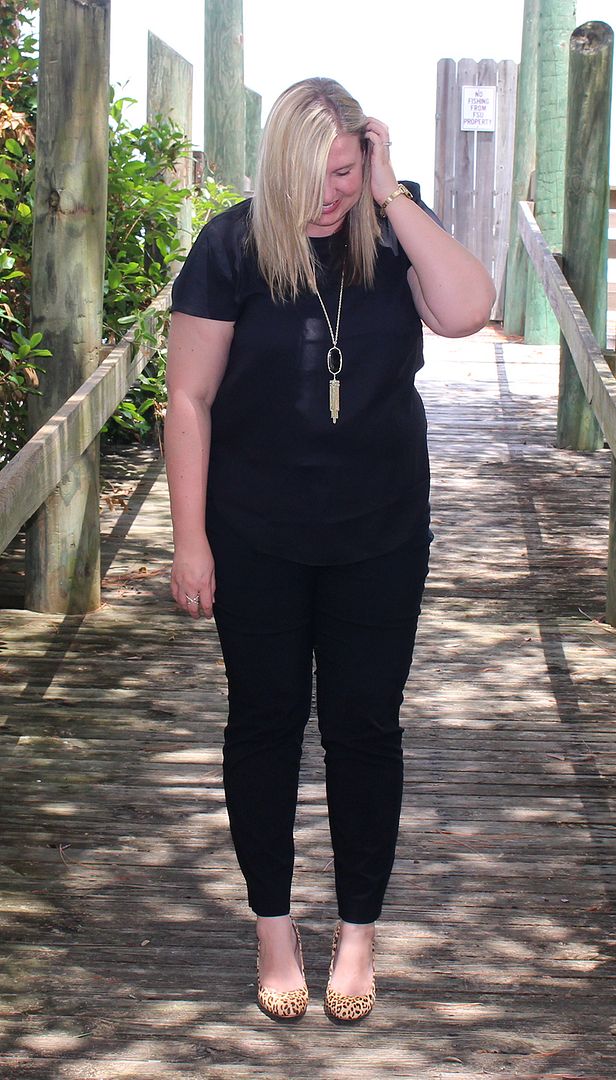 Shoes
: Lands End via Sierra Trading Post (
exact
)
Necklace
: Kendra Scott (
exact
)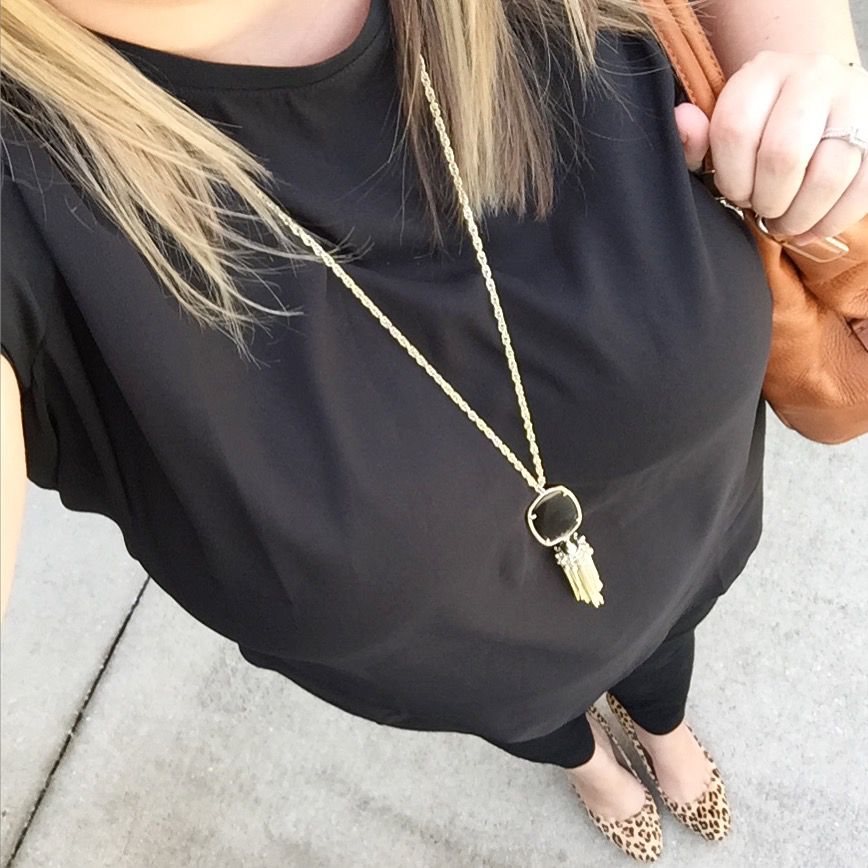 I'm also loving this simple, black dressy tee from Ann Taylor. As a bonus, it fills one of the
holes in my closet.
Win-win! Sadly, only size XS is still available, but it is currently an extra 65% off. So, here's hoping some more sizes will pop back up.