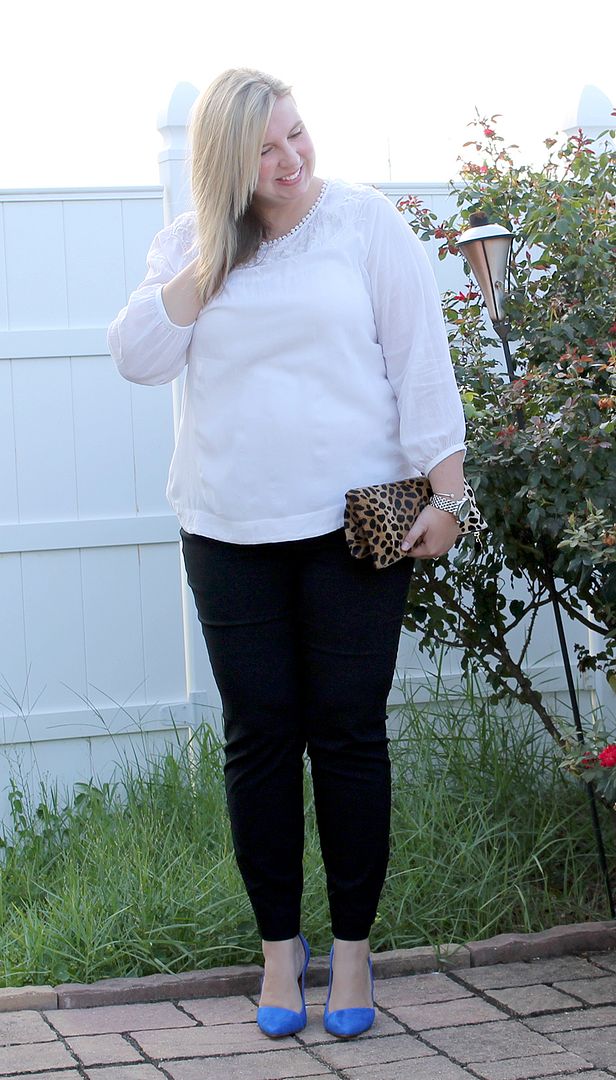 Welcome to Make it Work Monday where I find outfit inspiration on Pinterest and make it work for the curvier lady.
Today's inspiration comes from
Seams for a Desire
. Sadly, I couldn't find the direct link to her fabulous outfit, but here's the link to the
pin
.One of the things I love about outfit hunting on Pinterest is discovering new fashion bloggers, and this blog has some fantastic photo inspiration.
Speaking of Make it Work Monday, I am no longer going to post every single Monday, but instead on the third Monday of the month and, best part, make it a linkup! So the next Make it Work Monday will be August 17. The rules are simple: find a pin on Pinterest that inspires you and use it to create your outfit. Easy, peasy, right? I can't wait to see what everyone comes up with!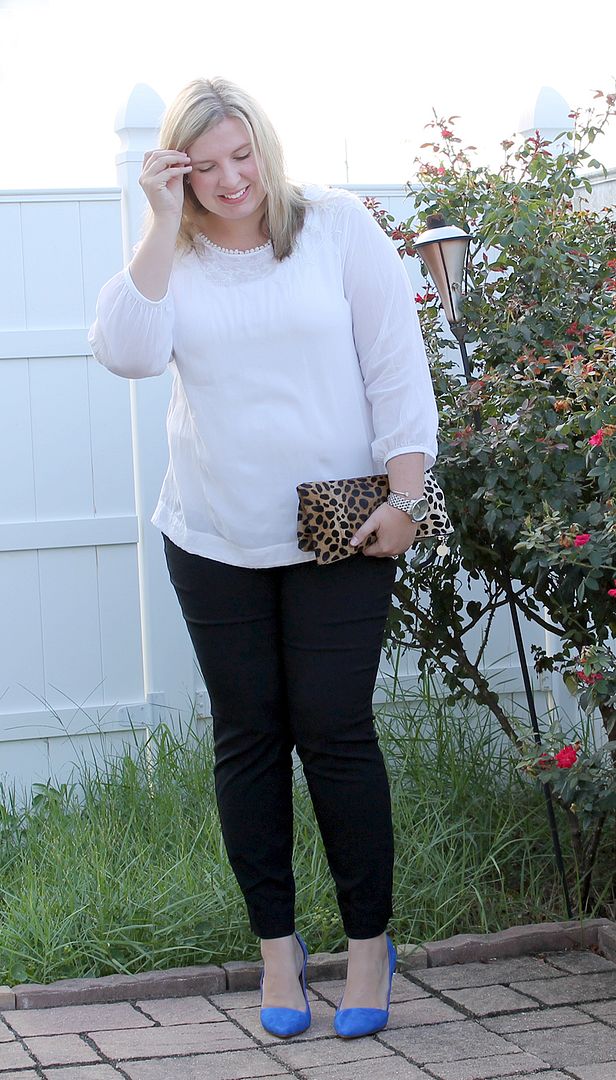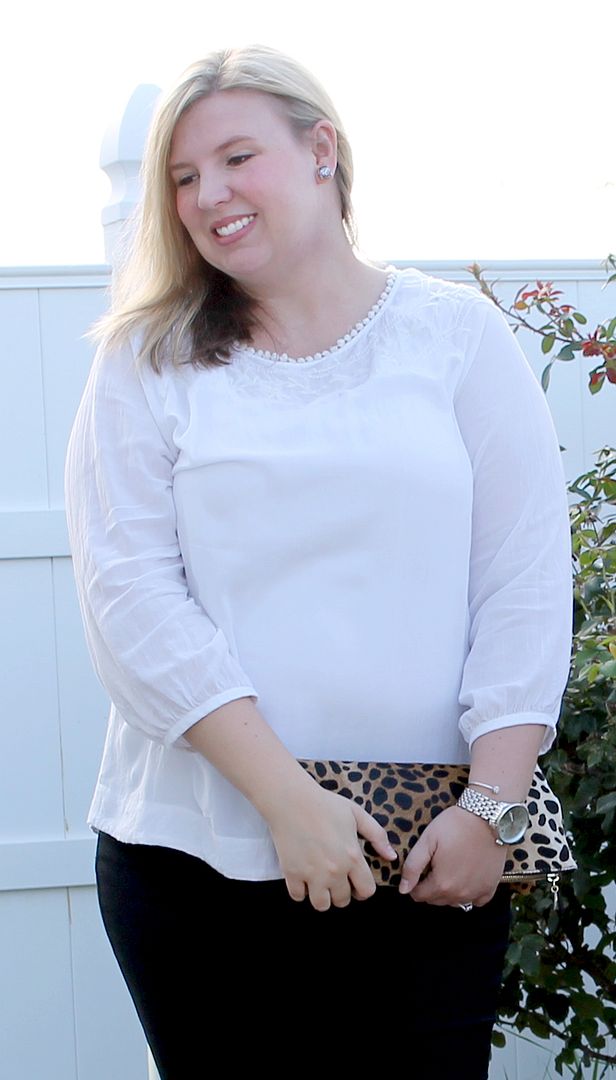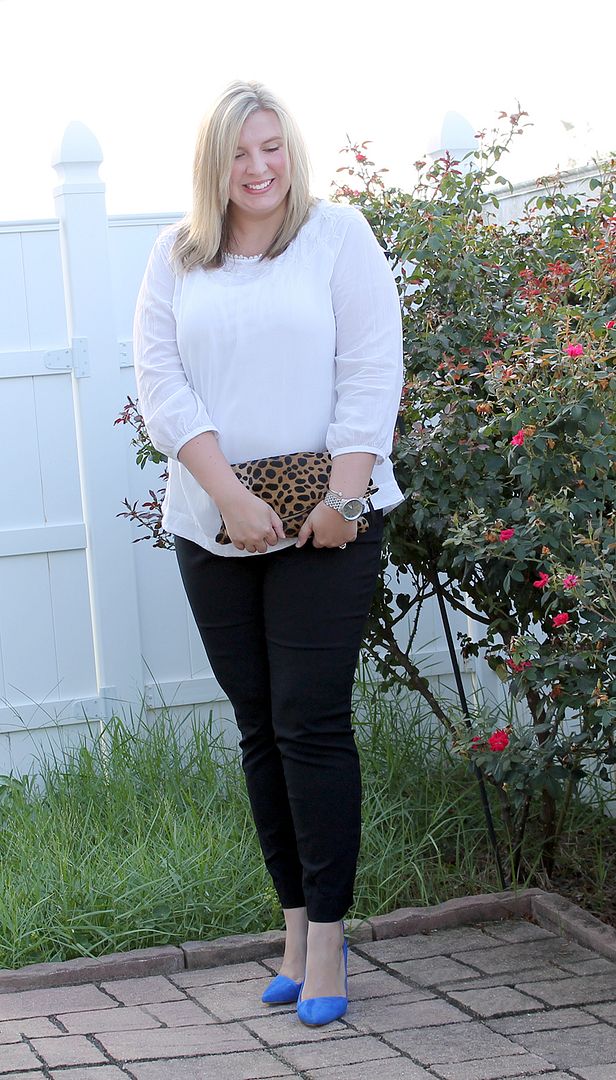 How great are these
blue suede shoes
? I posted about wanting them
earlier this month
, but at the time they were bit too expensive. About a week after that, Madewell held an amazing sale on their clearance items, and I was able to pick them up on major sale.
So look at the shoes, not the yard, because it's out.of.control.