Happy Monday everyone and welcome to Make it Work Monday where I find inspiration on Pinterest and make it work for the curvier lady.
Today's inspiration comes from
The Northeast Girl
. I've recently discovered Maureen's blog and it's fantastic! I love her style and want just about everything in her closet. She even makes late pregnancy look darn good!
I'm changing the format of how I present these posts. In the past I put up a comparison photo so you could see the original and the how I styled it, however, I've learned that I've been wrong to do so, and by doing so I am violating the original blogger's copyright. I meant it all with the best intentions, and no one has complained, but it's not something I feel right doing now that I know it's wrong. I was under the misconception that once something goes on Pinterest, it's fair game, but it's not. So, going forward, I'll provide the link to the original blogger's post and put my outfit on here and all should be kosher. :)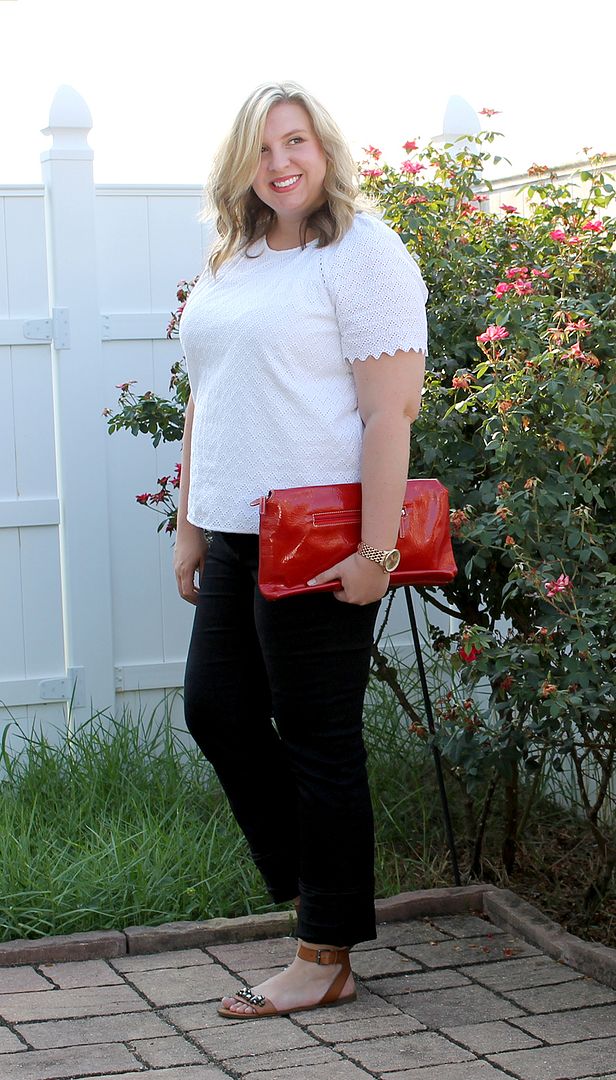 Purse: super old, I have no idea where it's from (options below)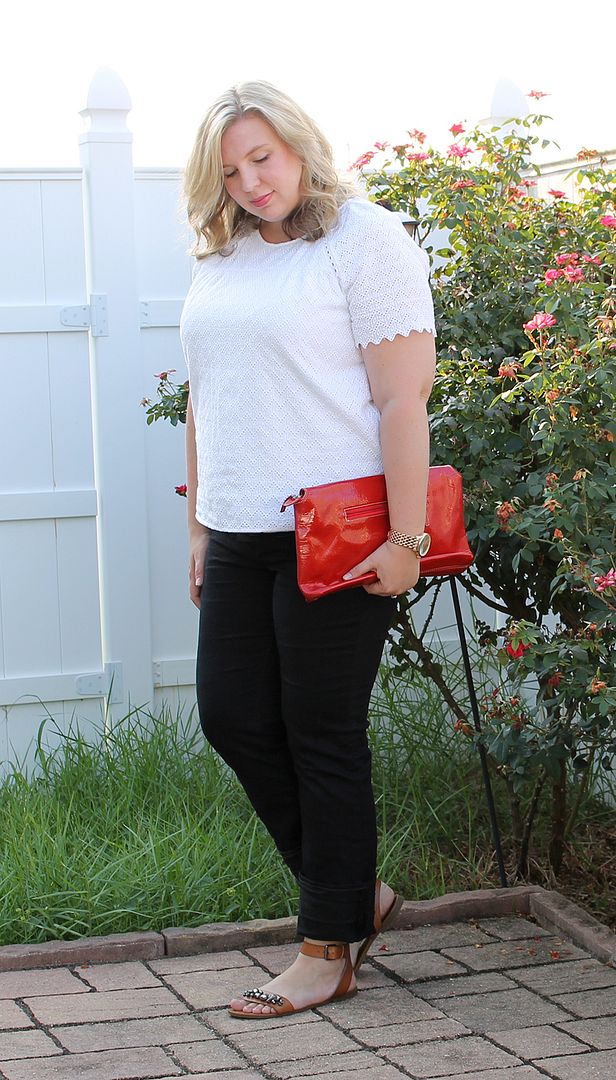 This clutch is super old and I'm thinking it might be time for an upgrade. I've come up with some great options all for under $100:
It's hard to pick a favorite, but I especially love options
three
and
five
. And maybe
four
, because I love a good chevron print.
Also, this will be more than likely the last time you see this pretty little eyelet tee on the blog. Why, you ask? Because I completely hulked out on it! I'm was getting ready to leave the house (after taking pictures) when my husband noticed a huge rip in the back of my shirt. I'd apparently torn the seam right along my right sleeve/shoulder. I *may* be able to repair it, but at the moment I'm just frustrated I have to fix or trash I shirt that I got to wear a grand total of twice. And it's not like I'm sausaged into it. I have to stay, literally, popping out of my shirt is a first!