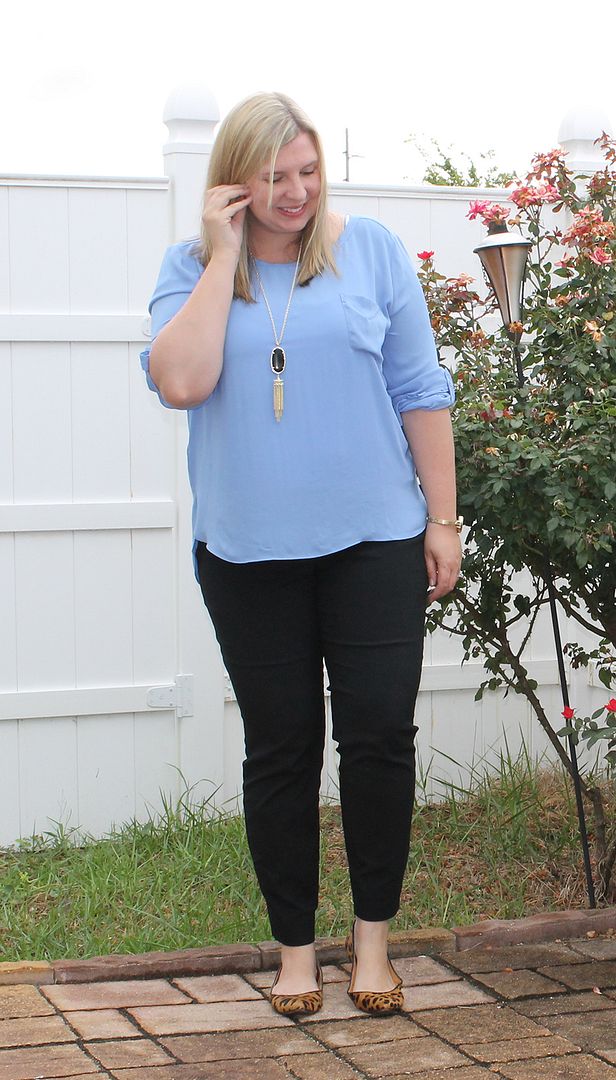 What's your opinion on repeating outfits on the blog? I wore a very, very similar outfit back in
April
, but, for your enjoyment, it's back again today, with a different pair of shoes and necklace. That makes it different enough, right?
This weekend and past two days have been rough. Poor baby girl had a stomach virus this weekend and we spent two days covered in throw up, then Monday afternoon she developed an ear infection and a really bad case of pinkeye, so bad, in fact, that her right eye was bleeding. According to the doctor, two unrelated incidents, just a double whammy. So that's why I didn't post yesterday. Just didn't want you to think I'd forgotten about you. :)
On a positive note: Tomorrow I'm linking up with Bri from
Work Clothes I Suppose
for Third Thursday Threads, so be sure to check back in.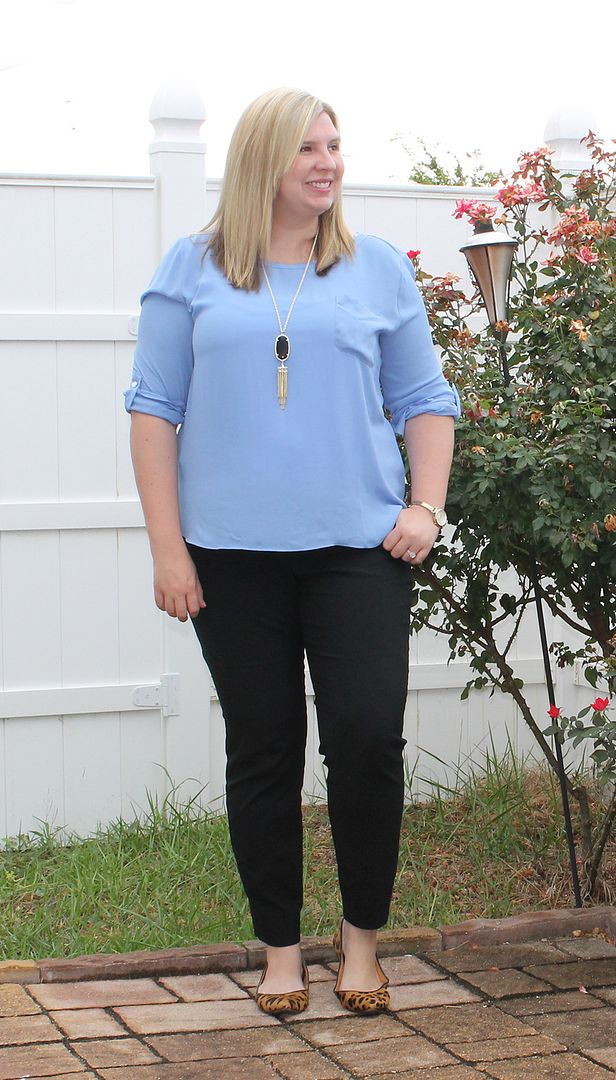 Top: Loft
Necklace
: Kendra Scott (
exact
)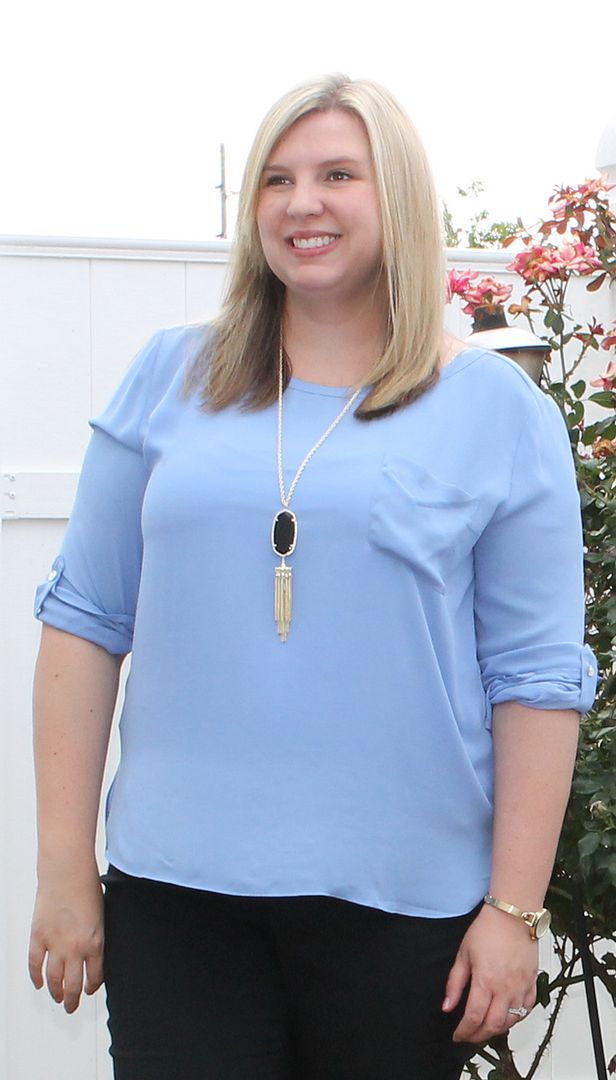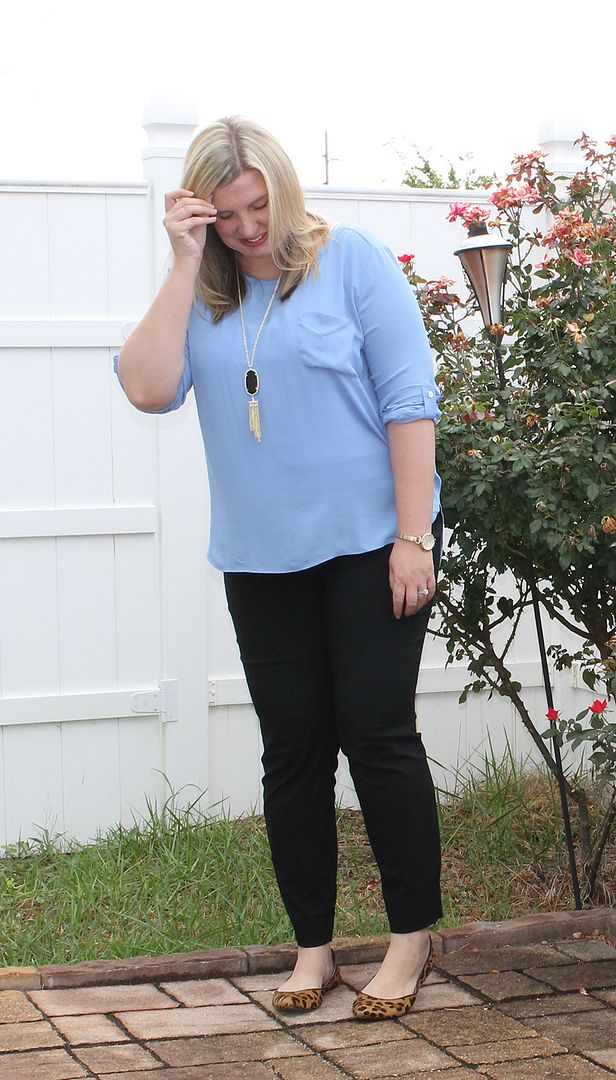 //Today I'm linking up with The Pleated Poppy for
What I Wore
.//