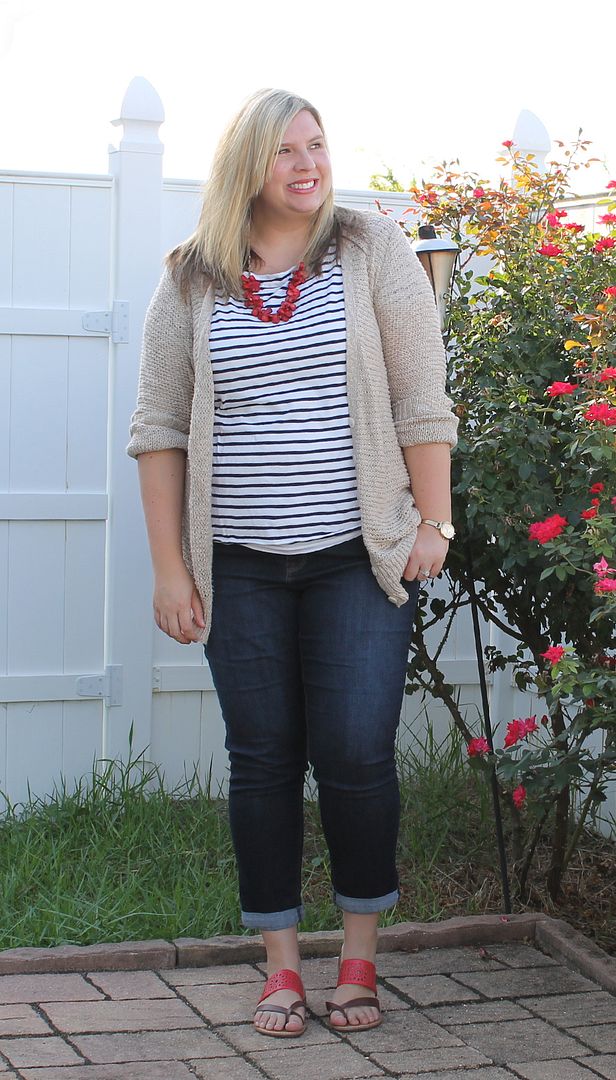 I'm wearing an Americana-inspired outfit in honor of the 4th of July. Icy air conditioning is perfect for jeans and a cardigan, but if I was going to wear this outfit Saturday, I'd trade the jeans for a pair of
navy blue shorts
and lose the sweater.
We plan to keep things pretty low key this year. One of my absolute favorite things about Independence Day (other than celebrating our freedom) is fireworks. Last year, we were able to go to the pier less than a mile from our house and see and absolutely beautiful fireworks display. Baby girl was just over a month old and slept through the whole thing. I'm doubting we'll be so lucky this year, but we're going to attempt it. Here's hoping baby ignores the noise and concentrates on all the pretty lights. #wishfulthinking
Do you have big plans for the 4th? Let me know in the comments below.