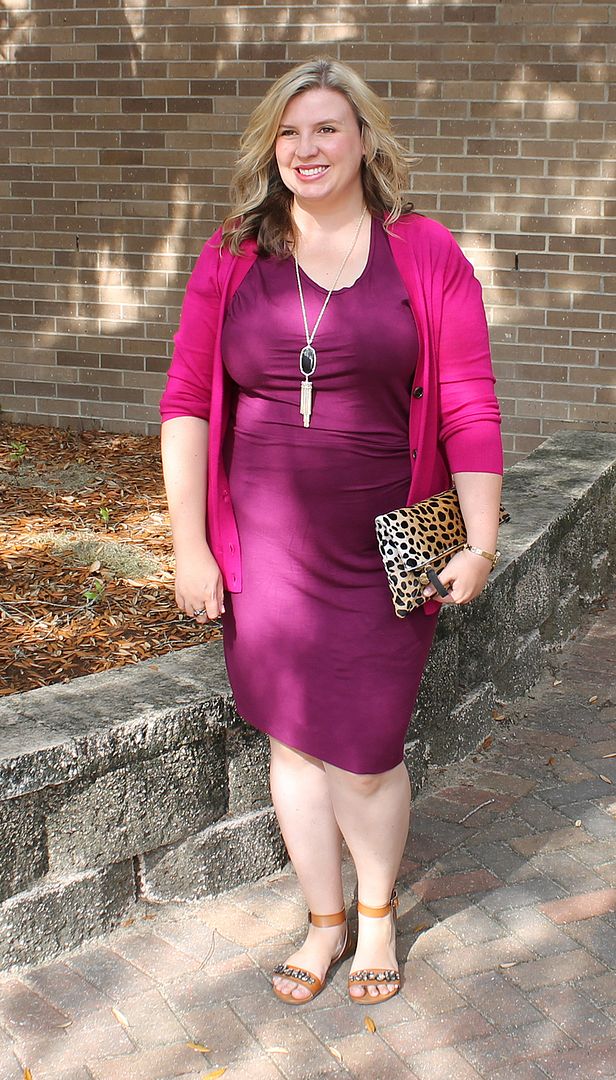 Confession: this is a maternity dress. I bought it about two years ago while I was pregnant with my little one, wore it a handful of times, washed it, and somehow left it atop the washing machine for at least a good six months (maybe year).
Fast forward six months (or maybe a year) to last week when my husband was trying to be sweet and washed all the bedding on his day off, but he overloaded the washer and it pulled out from the wall and walked both it and the dryer a few feet across the laundry room. Everything is fixed, the bedding is clean and back on the bed, annnnd it forced me to take the ever growing pile of clothes of the dyer. Lo and behold, there was this beauty!
I've been wearing so much neutrals and black lately, it was fun go the opposite direction and rock some magenta and plum, together, because, why not? But don't worry, I still managed to get some black into my outfit with this
Kendra Scott tassel necklace
.
Necklace
: Kendra Scott (
exact
)
Rings
: Chloe and Isabel (
exact
on ebay)
Don't forget: Next Monday is the inaugural Make it Work Monday linkup. Simply find a pin that inspires you on Pinterest and use it to create an outfit.