Growing up in Chattanooga, Tennessee, I learned all about it's rich history and scenic sights. There's so many beautiful places. Even though I've lived in Florida for almost 10 years, I haven't invested in learning about the area. (Thankfully, my husband's a local and has made it his mission to show me all the things I've been missing.)
I often forget that there's a lot of unique things right here in my "backyard" so to speak. Yesterday, I was driving back to work from my dentist appointment, looking for a place to take outfit photos, and drove by Oaks By the Bay. I was last at the park almost fives years ago when looking for possible wedding venues, but hadn't been back since. Shame on me! It's an absolutely lovely little park with all kinds of history. This beautiful tree I'm standing by, called the Old Sentry, is believed to be more than 250 years old. It was fun to find a little piece of history tucked into a place I've driven by a thousand times but never really paid attention to.
Speaking of old things, this dress is ancient. I last wore it to one of my dearest
friend's rehearsal dinner in 2010
. Thanks to lots of extra fabric and elastic, it still fits, but man I wish I was as skinny now as I was then. But still, I love wearing things that have good memories associated with them, and, hey, I managed to squeeze myself into it, so that counts for something, right?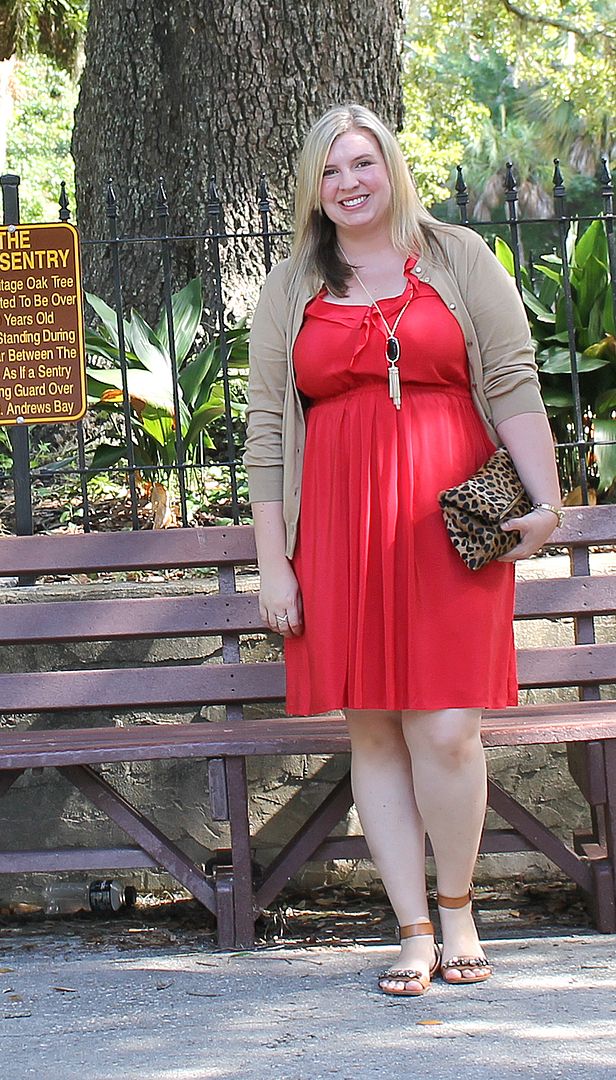 Dress: Loft (see options below)
Cardigan
: J. Crew Factory (
exact
)
Necklace
: Kendra Scott (
exact
)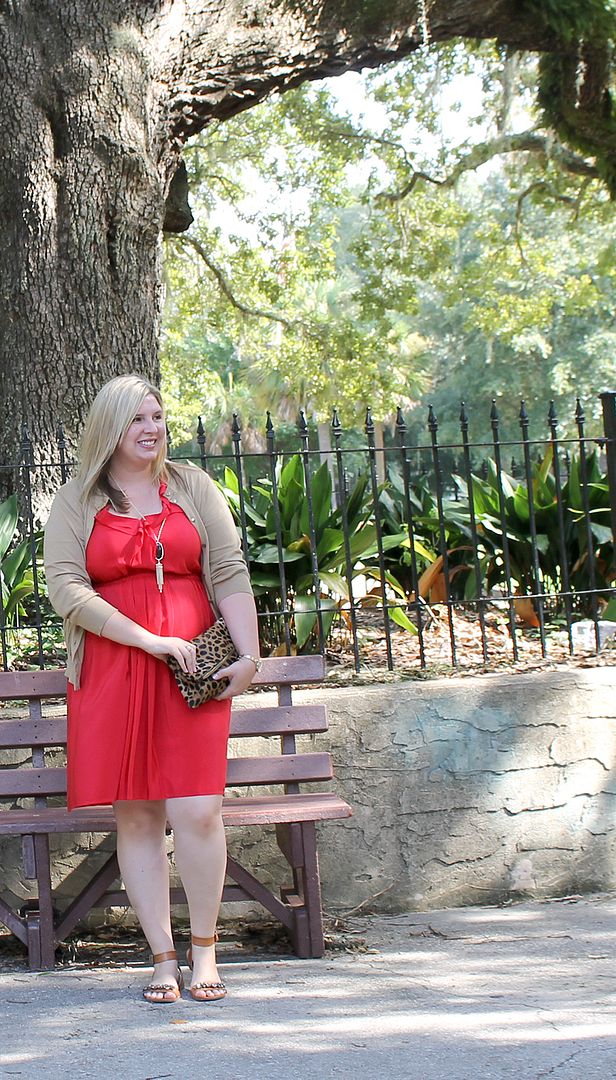 Four dress options all under $100!
Monday, August 17, I'm hosting the inaugural
Make it Work Monday
linkup! The rules are simple, find a Pinterest pin that inspires you and use it to create an outfit.
//Today I'm linking up with
The Pleated Poppy
for
What I Wore
//