Welcome to the inaugural Make it Work Monday link up! I'm so excited (and nervous) to be hosting. I hope lots of people participate because I can't wait to see what everyone's come up with and become inspired by your outfits!
Today's inspiration comes from
Merrick's
17 Tips to Elevate Your Basic Summer Outfits
post (slide 9) on Babble. On the weekends I pretty much just slum it in a T-shirt and jeans (or shorts if the weather is super hot). Forget accessories, forget fixing my hair, heck half the time forget showering. There's reason I don't blog my weekend outfits. :)
It's easy to dress like that, but most of the time I just feel sloppy and gross. I wanted play with elevating my weekend look, and since most of my nice clothes are work clothes, it only made sense to start with something basic like my beloved Boden pencil skirt.
What I love most Merrick's look is that it's still a plain T-shirt and sandals, but the layered necklaces, cargo jacket and skirt just make everything look so effortless and polished. Plus, bonus points for already having all the elements in my closet to make the look my own.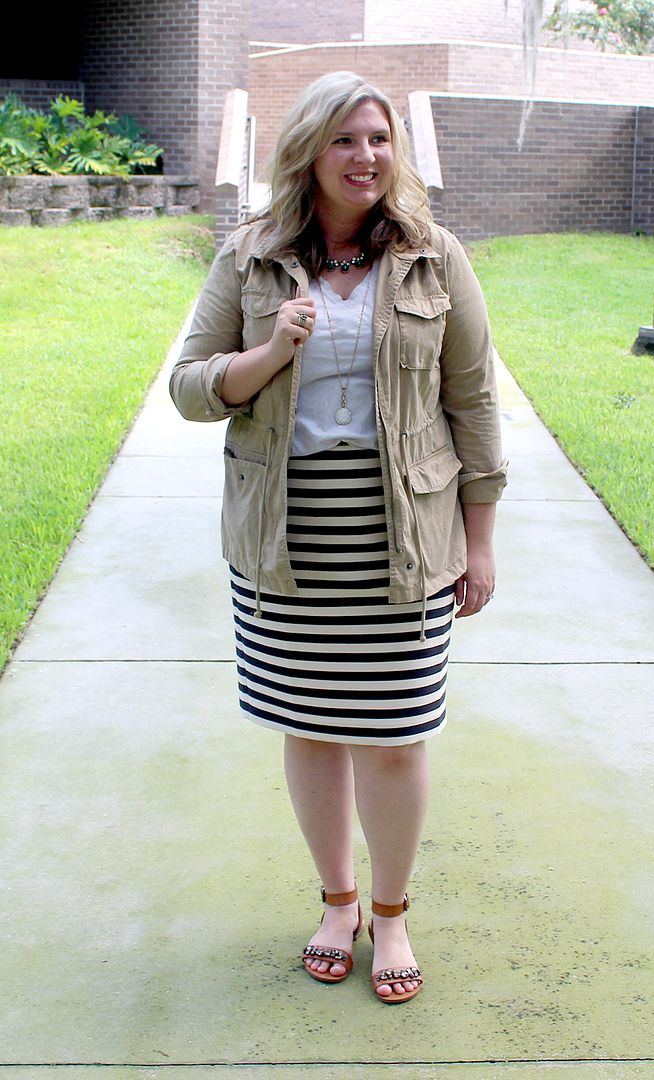 Short necklace
: Anne Emma Jewelry via Etsy (
exact
)
Other than it being a too hot in Florida for a canvas jacket, I really, really like this outfit! I can't wait to revisit this look in the fall when layers make a lot more sense. I picked up this jacket last year for my
husband's Halloween costume
knowing I'd keep it to wear afterwards. I got it a size smaller so it would look more fitted, but if I'm being honest, it's a bit tight in the arms. I'm thinking about ordering this
anorak from Loft
to try so that I can actually wear layers under my jacket, and move my arms, you know it's the little things. :)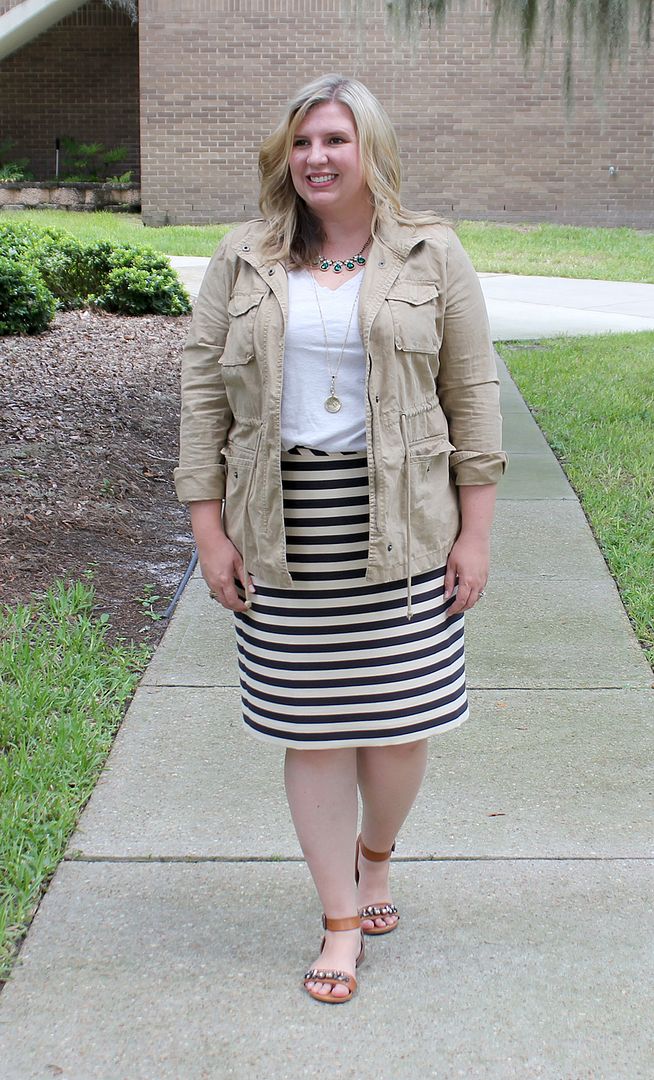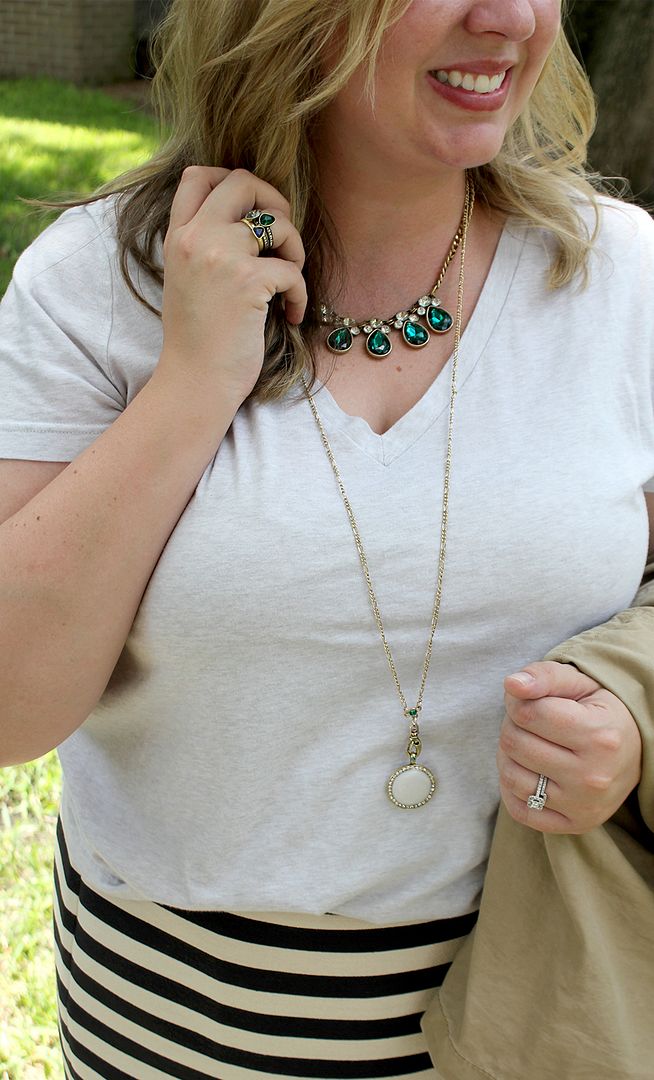 Do you want to join me for
Make it Work Monday
? The rules are simple:
Follow Teal and Polka Dots via bloglovin'
Link to your specific blog post, not your blog's main page.
Link up an outfit that is inspired by a Pinterest pin, a fellow blogger, magazine or other inspiration.
Pretty please link back to me! Feel free to grab a button (on the right sidebar) or create your own link.
I can't wait to see what everyone comes up with! And go...!!