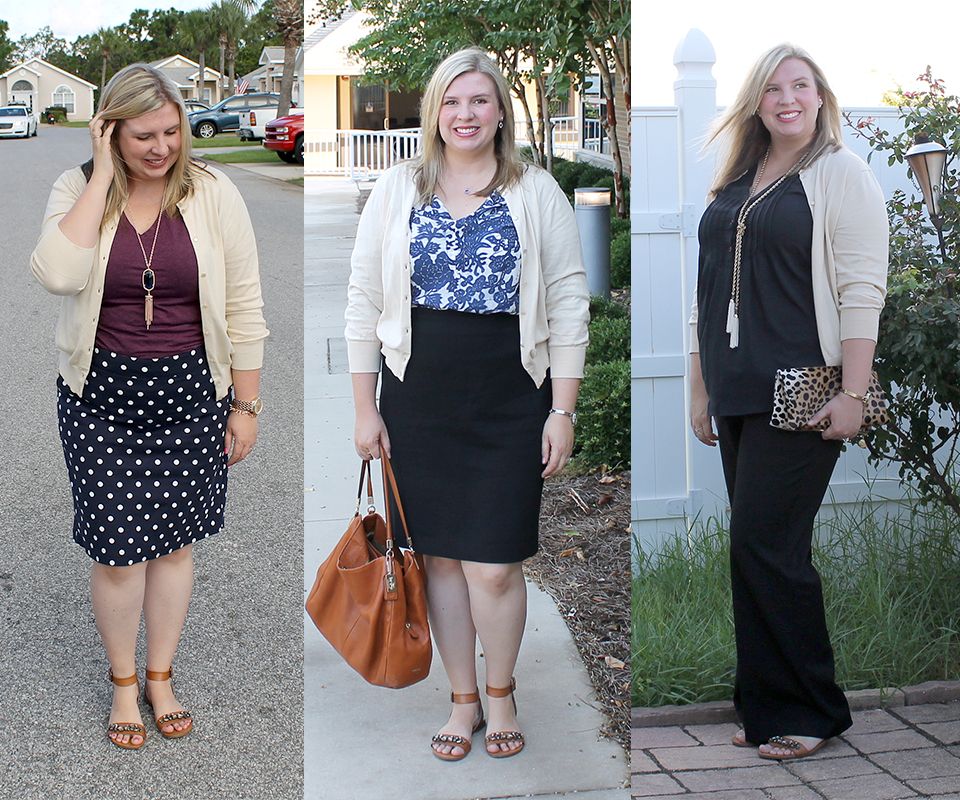 Blog Love:
I've been completely hooked on clothing remixes ever since Briana presented her skirt remix challenge. Lisa from Respect the Shoes has the best trench dress mix on her blog this week. **serious heart eyes***
I love "what's in my bag" type posts and what's better than just a bag? A diaper bag post! (At least for us mommas (or soon to be).) Paige from Style This Life's diaper bag is so neat and organized, mine looks like a bomb went off on it most of the time! She's definitely inspired me to clean it up. The secret may just be lots of compartments and pouches. :)
I love Merrick's post on how to transition your wardrobe for fall. Not that it's going to be fall anytime soon in North Florida, but a girl can dream I suppose.

On Teal and Polka Dots:
On the blog: My budget post is up! I spent all the money, and took advice from a work of fiction. I'm a mess. :)
On Instagram: I rediscovered this half completed scarf while looking for knitting needles for a new project. Score! I believe I originally started it at least two years ago while I was pregnant and had completely forgotten about it. Can't wait to finish it up and wear it!
On Twitter: Sometimes parenting gets real.
Favorite Sales:
50% off select styles at the Loft
40% off of Old Navy, Gap and Banana Republic with code 3DAY

This fit and flare dress from Old Navy has 3/4 length sleeves and would be a perfect transition piece from summer to fall and even winter with a sweater, tights and boots!
I love the idea of this floral pleated skirt, though I know it would all look wrong on me. So someone else snatch it up and post pictures, so I can admire from afar. :)
Suede d'Orsay flats in my school color? Yes, please! (Lots of other fun colors available if garnet isn't for you.)
Personal: