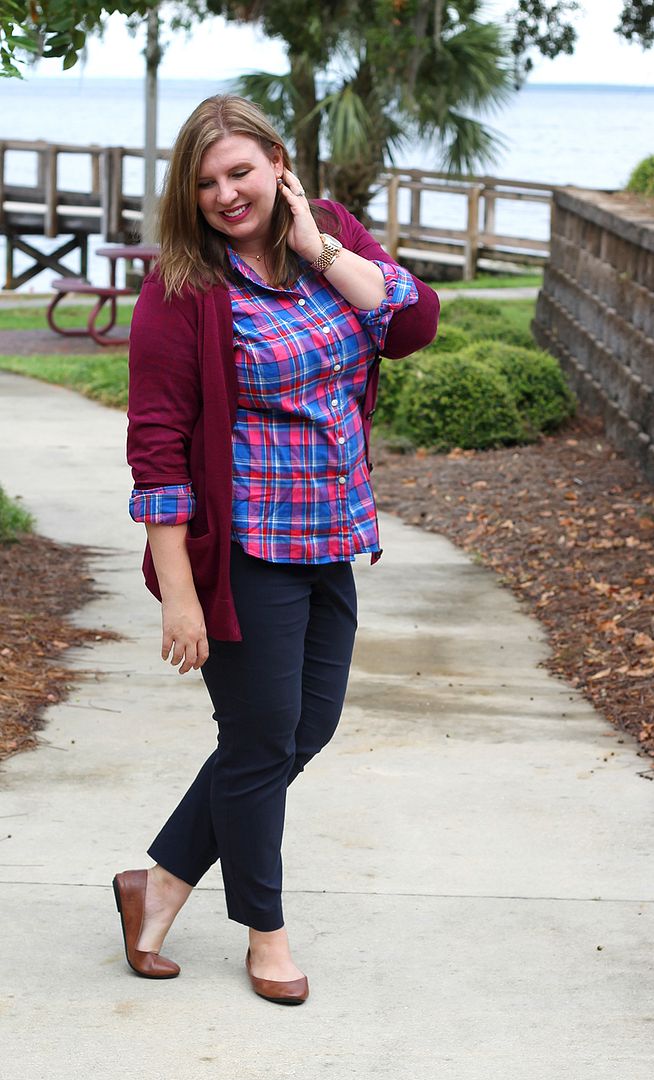 What's the best way to combat a grey, dreary day? Wear lots of colors! Though it doesn't look like it in these photos, it poured all day Monday and just managed to snag these snaps in between rain showers.
The only thing that would make this outfit more perfect is Hunter boots. I can't wait for mine to arrive! I've been scouring Pinterest to find the
perfect rain boot outfit inspiration
.
On an unrelated note, I got a new
50mm lens
for my camera for my birthday, and I'm in love. Hooray for delightfully blurry background photos! If you have a Canon, I highly recommend
this lens from Amazon
. It's not the most expensive, but I think it does a nice job and I'm really happy with it for the price. There's a bit of a learning curve with it, but I think it does an amazing job of making the subject look vibrant and crisp and pop from the background. I've only used it twice, but so far, it's been great!
Top
: J. Crew Factory (
exact
)
Bracelet
: Kendra Scott (
exact
)