One nice thing about long weekends is that it's followed by a short work week. I keep thinking it's only Tuesday, but hump day has gone and snuck up on me. Two days until Friday (insert happy dance).
I am in love with this
shirt
from the Loft! I bought it Monday afternoon and had to wear it the very next day. Maybe I'm the only one, but I can never resist a new goody, I have to wear it immediately. This shirt is a nice light-weight fabric and I adore the stripe and polka dot print. I used my trick for
how to roll silky sleeves
, threw on some pants and paired it up with cognac accessories, and done. Seriously, the simplest outfit ever.
And for those of you who have followed the blog for awhile, you might notice that I'm now a brunette. I wanted to go a little darker for fall, but my hairdresser went just a wee bit overboard. I'm trying to get used to it, but it just doesn't feel like me. Probably because I've been a blonde for pretty much my whole life. My sister, who is a hairdresser and does magic things with hair, thankfully promised to fix it when she comes to visit in a few weeks. What do you think?
Blonde
or Brunette?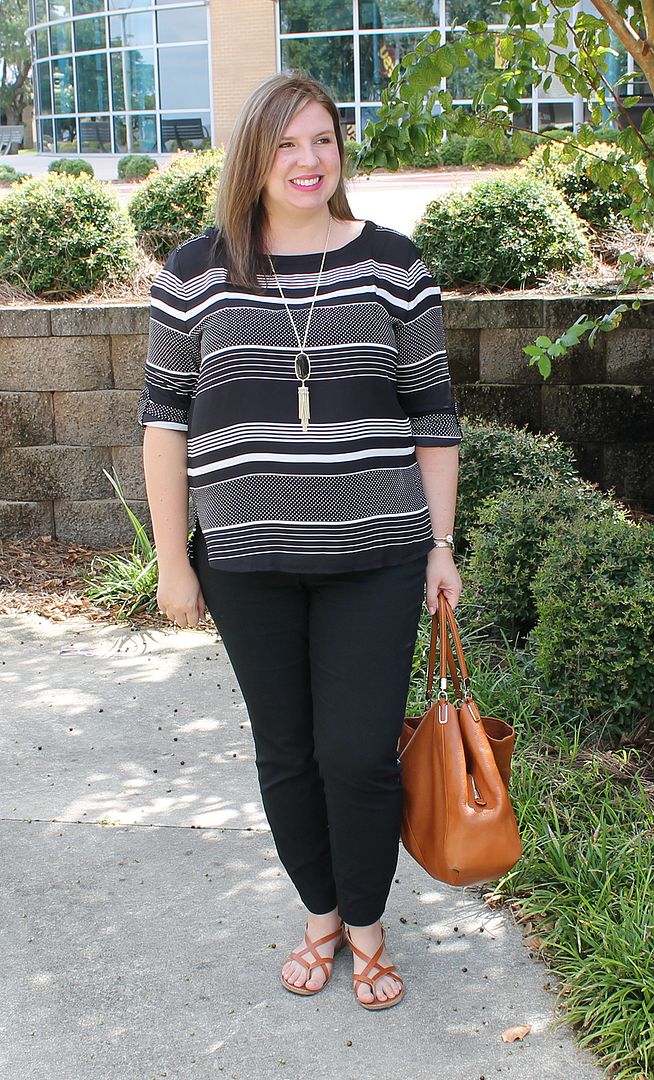 Necklace
: Kendra Scott (
exact
)