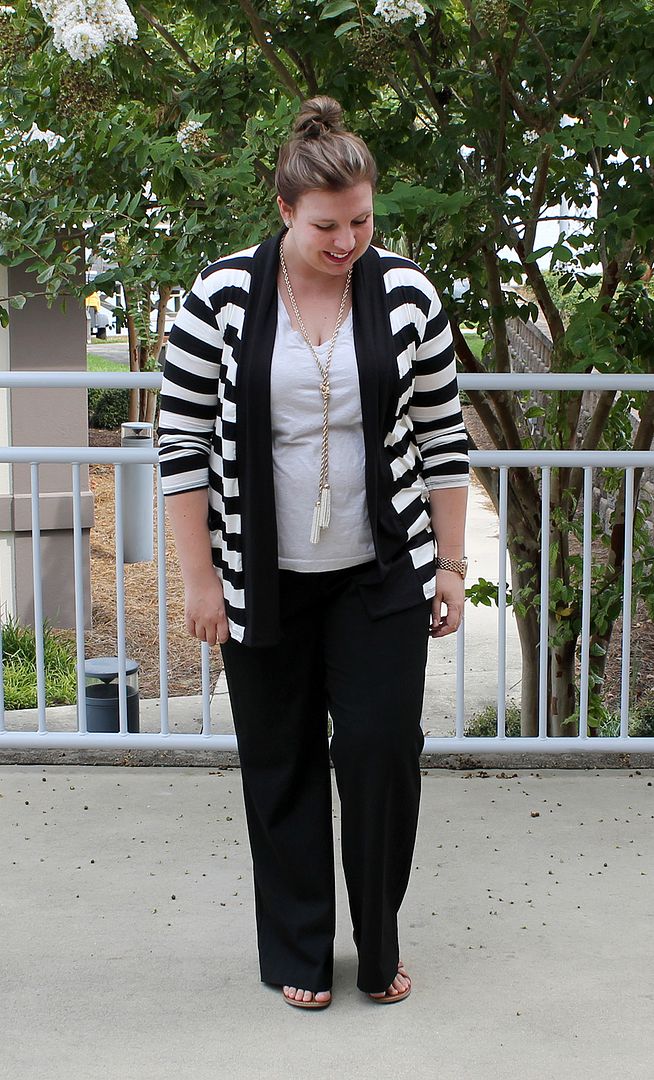 There's something very chic about bold black and white stripes. Especially when you combine stripes with elbow patches. Although the day I wore this outfit, feeling all proud of my elbow patch awesomeness, a co-worker asked me if I was depressed because I'd been wearing black for a week straight. So much for being chic. But I still get points for the elbow patches, right?
In all honesty, now that my hair is dark, I'm uncertain about what colors to wear. What looked good as a blonde just doesn't work anymore, and I since I can't afford to buy an all new wardrobe with more flattering colors, black and white seems like a safe bet. Besides, it's only for about two more weeks and then my awesome hairdresser sister has promised to lighten it when she comes to visit at the end of the month. So be warned, there will probably be a fair amount of black and white in the days to come. :)
Earrings
: J. Crew Factory (
similar
)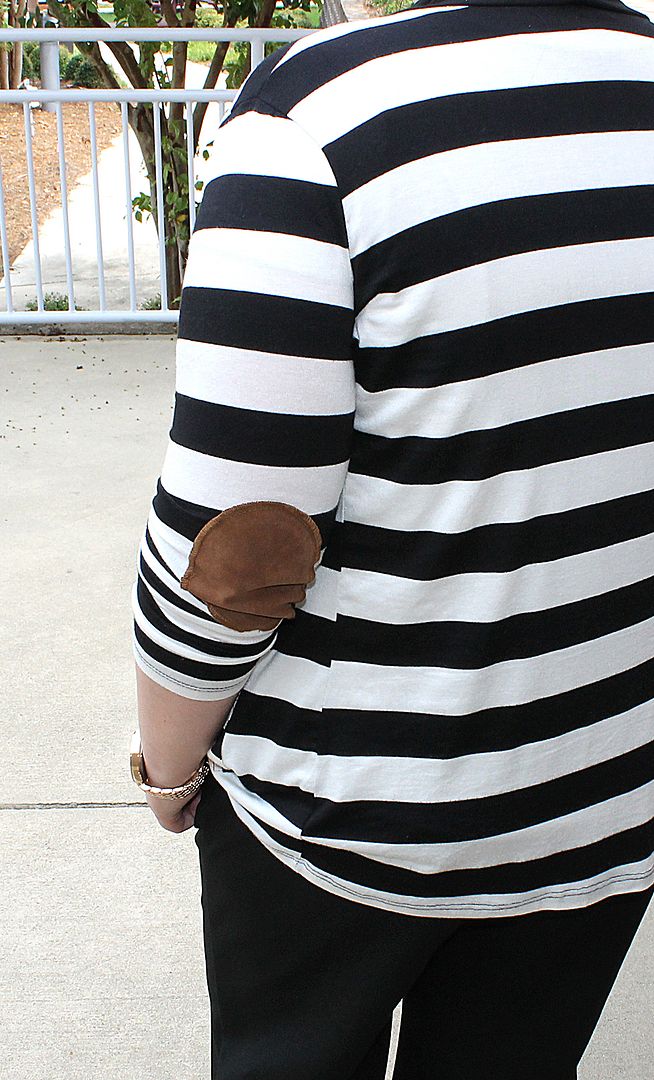 Don't forget: Next Monday (September 21) is the Make it Work Monday link up! Simply link up an outfit that is inspired by a Pinterest pin, a fellow blogger, magazine or other inspiration. I can't wait to see what everyone comes up with!