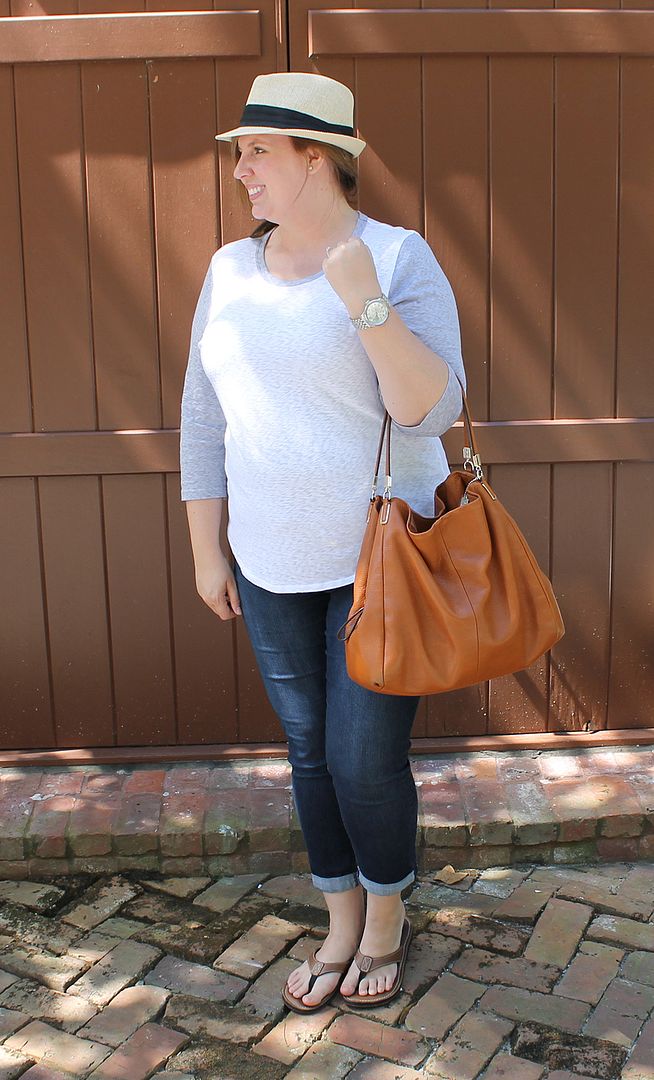 I took last Friday off from work at have a very much needed date with my husband. Bonus points because it was the day before my birthday!
My outfit was perfect for walking around, though it's definitely not fall in Florida yet and I may have sweated like crazy in my jeans. I refuse to wear shorts right now, unless is hits the 90s, then I'll probably cave. Luckily, it's supposed to be in the low 70s tomorrow and Saturday, which is practically sweater/blazer weather for us. :)
It's was a chill day. We went to a place called
Baytowne Wharf
and did a lot of window shopping (I'm still shocked I didn't buy anything!) and saw
The Intern
. If you're ever down my way, Baytown Wharf is seriously the cutest little shopping/dining area. It reminds me just the tiniest smidgen of St. Augustine, though much more modern. But there's pretty brick walkways, little nooks with fountains and a pretty bridge that connects the shopping to the dining areas. In the fall/winter they have an ice skating rink. I can't wait until the kiddo is old enough to take skating...even if we're doing it in the 80 degree weather.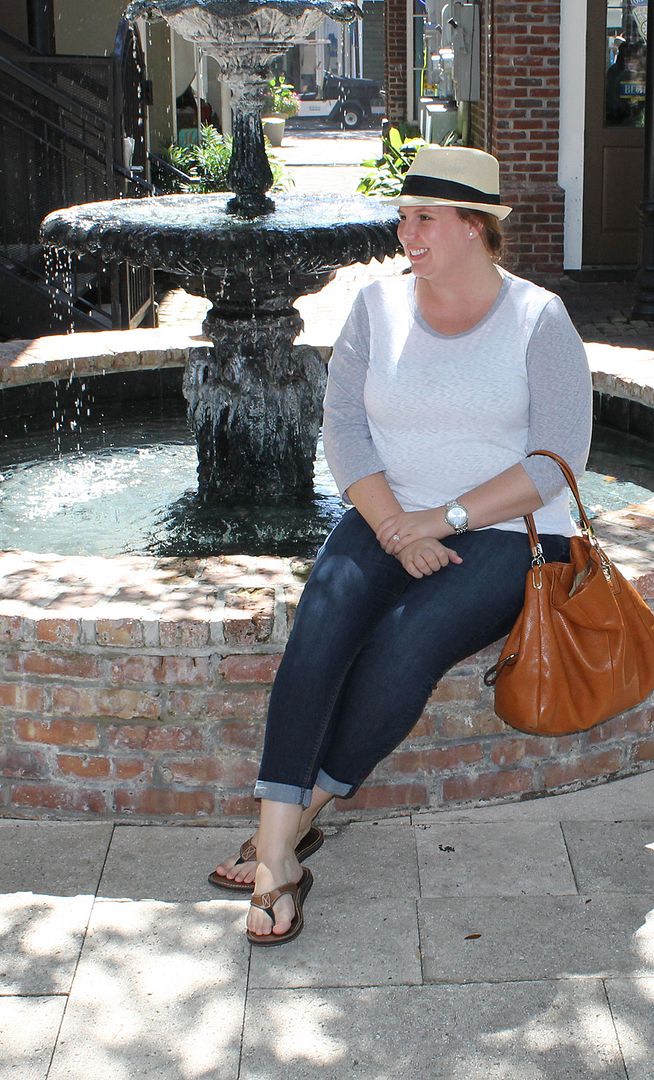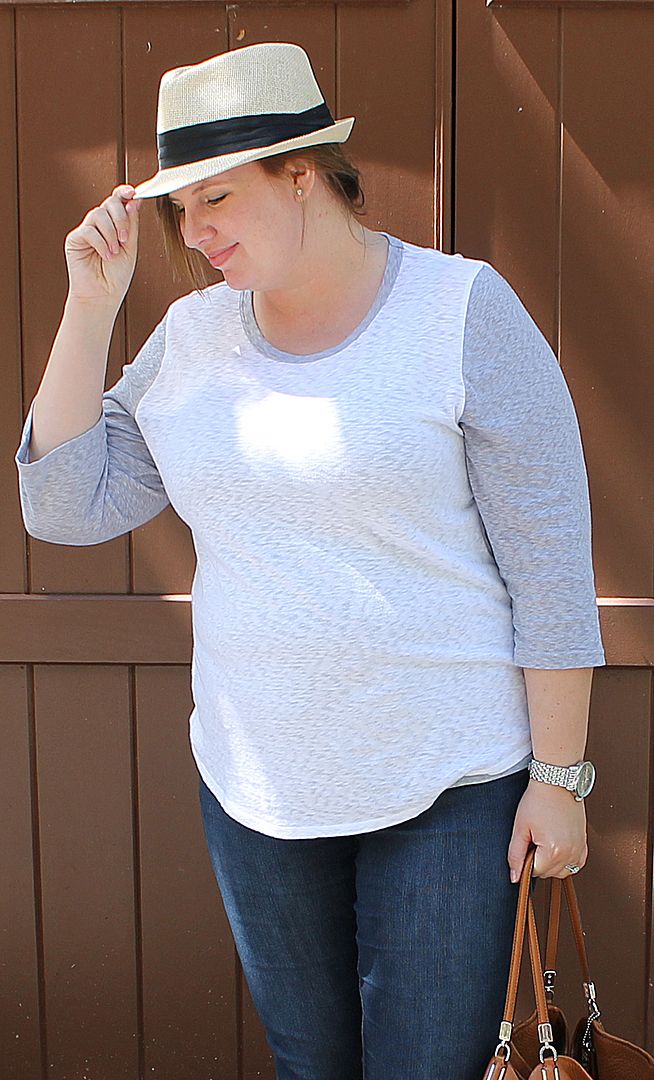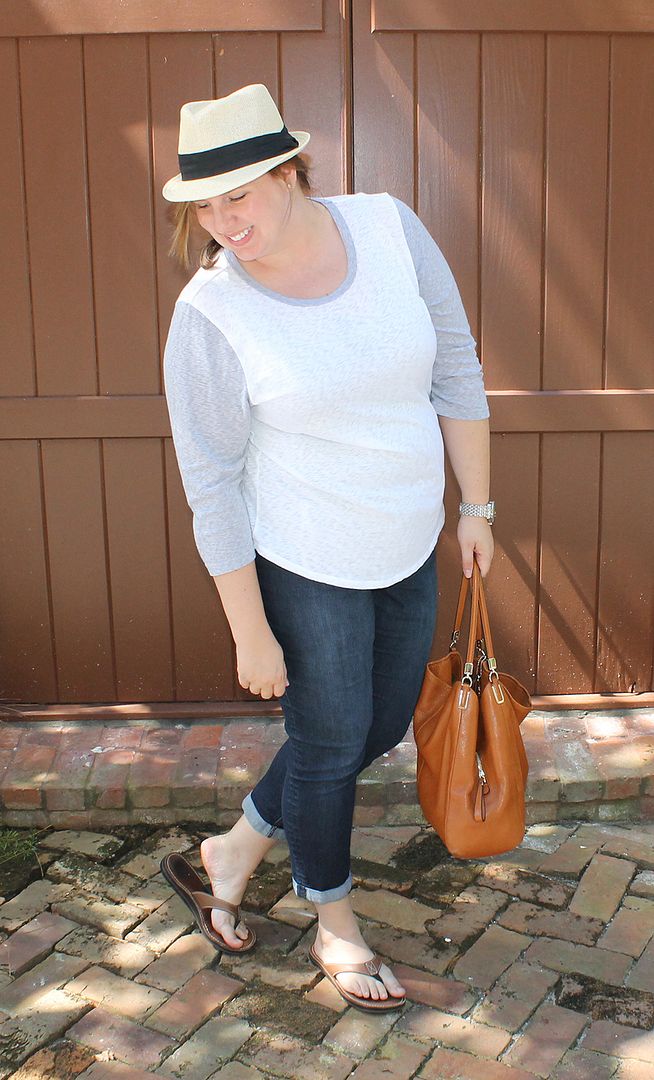 // Today I'm linking up with Pocket Full of Polka Dots for Fabulous Friday! //