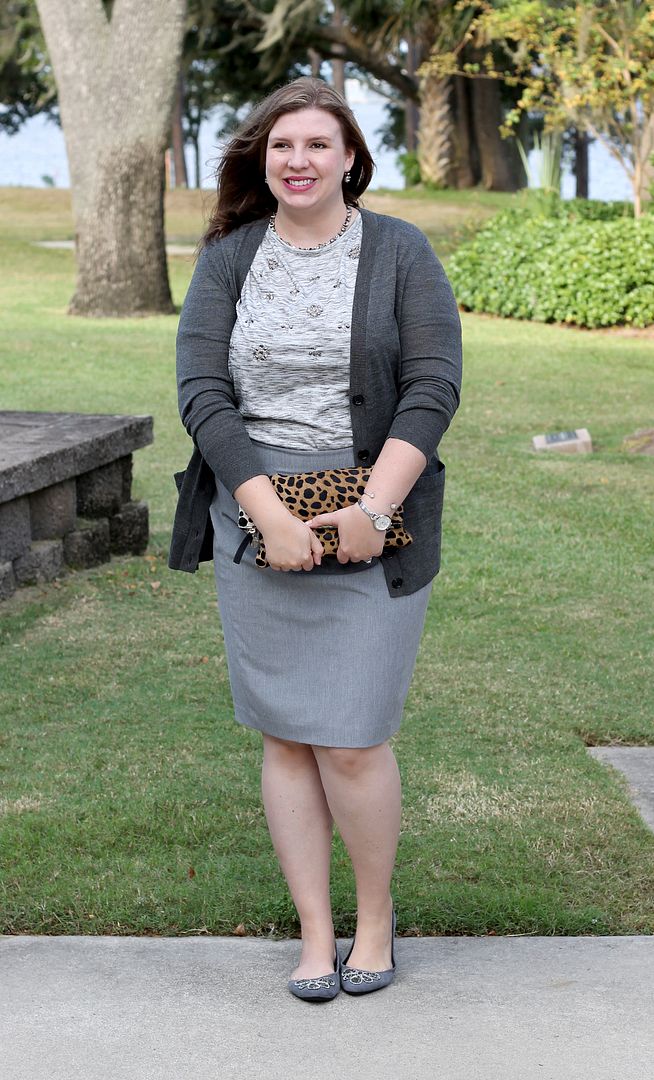 I really enjoy blogging, but sometimes I don't feel like I have a whole lot to say. Maybe I'm the only person that runs into that problem? I've been insanely busy at work lately, juggling a couple of side work jobs, doctor's appointments, family in town, dealing with a grumpy teething toddler...whew...it's enough to just get through the day let alone come up with something engaging for the blog. So I apologize for the slightly erratic posting as of late, things should be evening out in the next week or so...just in time for vacation... (insert happy dance)!
So today's a short post featuring the outfit I create for the first Instagram October #
wearwhatwhere
challenge: Grey Gradients. I'm having a lot of fun with this challenge and it's nice not to have come up with something everyday, I've got a prompt to tell me. :) Just what this busy mom needs!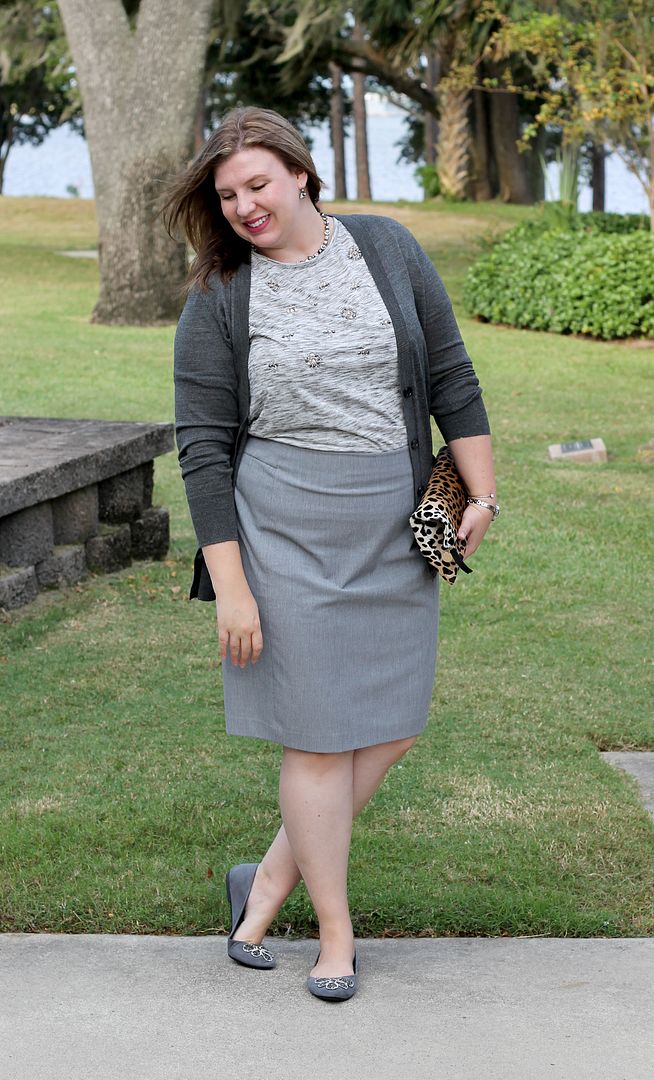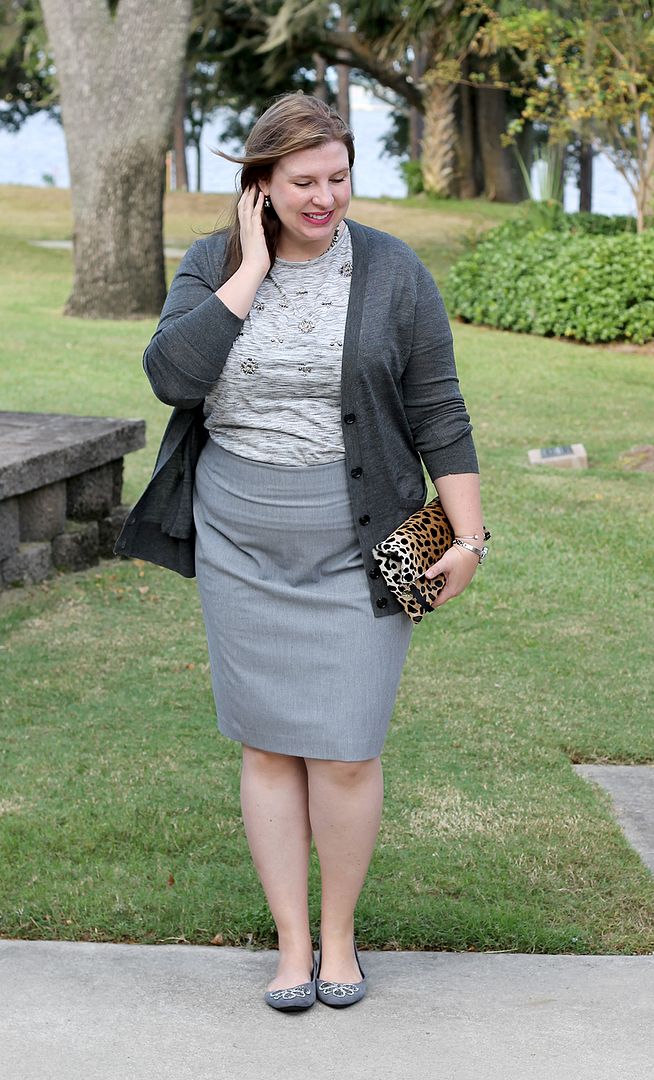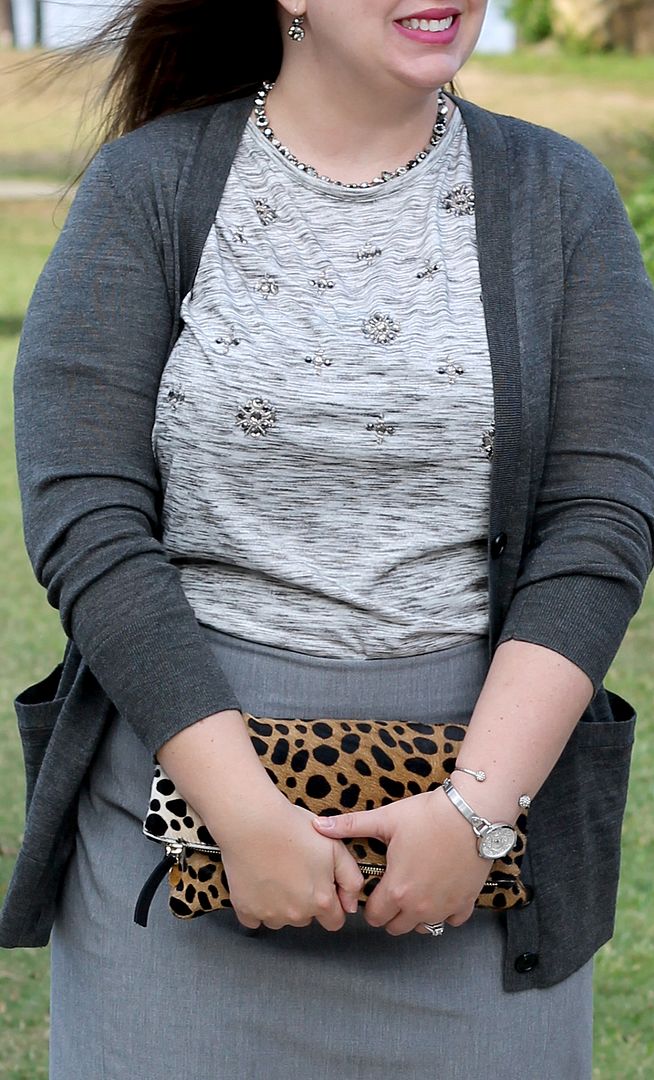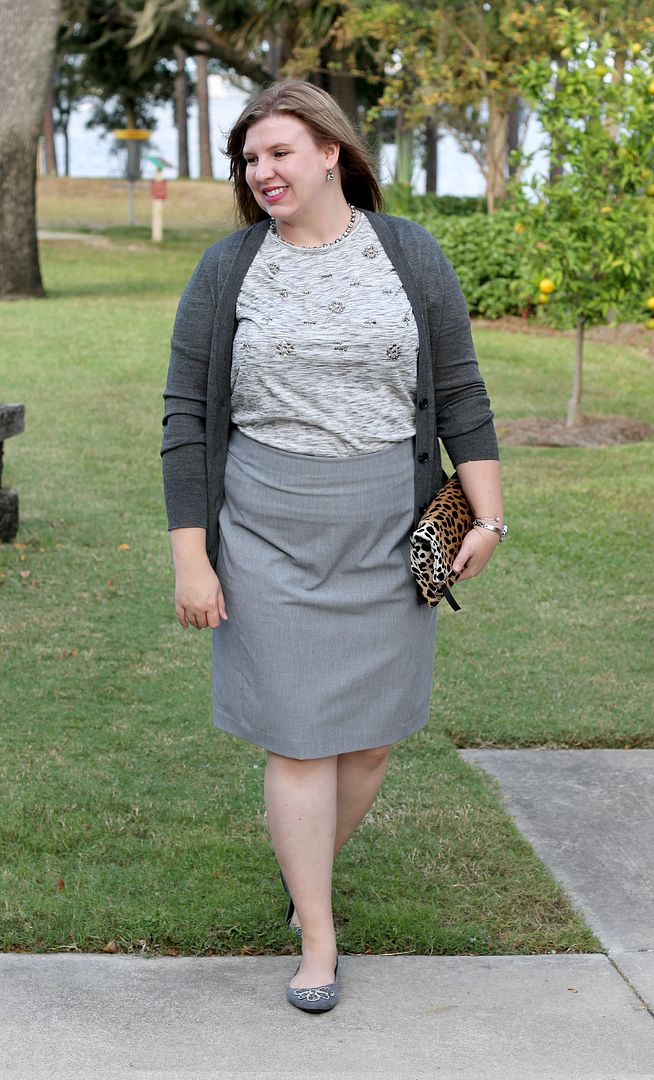 // Today I'm linking up with The Pleated Poppy for
What I Wore
. //