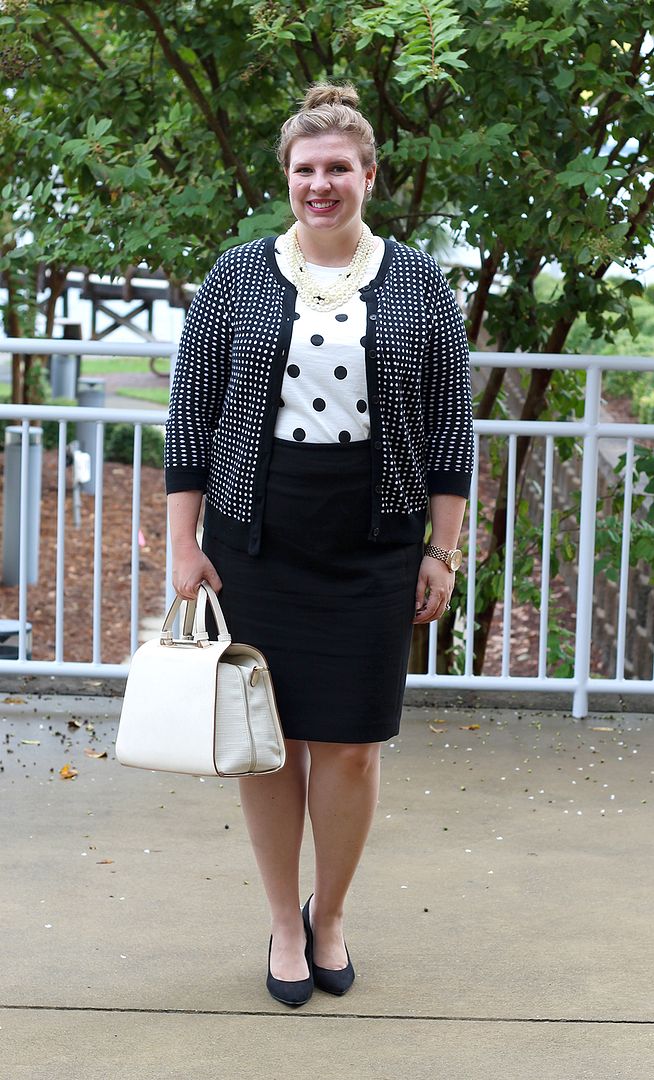 Sometimes a girl just wants to wear polka dots, an explosion of polka dots. Big dots with little dots, this outfit is fun, yet professional, and definitely one of my favorites. I even got several compliments in real life, including a stranger at the Mexican restaurant I had lunch at. I think the trick to an outfit with lots of pattern is to stick with a simple palette (like black and white) to keep the it looking sophisticated instead of chaotic.
For those of you who follow me on Instagram (
tealandpolkadots
) I am going to attempt to do the
Wear What Where Style Challenge
for October (
#wearwhatwhereoctober
). Every day there's a style prompt, like A (J) Crew of Blue, Fall Leaves Call for Sleeves and Costume Cutie. Today kicks of the challenge with
Gray Gradients
. I'm sure quite a few of these looks will make it on the blog, but be sure to follow me on Instagram to see all the outfit madness. Oh, and join in, because it'll be fun to see what everyone comes up with! Plus, there's an opportunity for giveaways and prizes, you never know, right?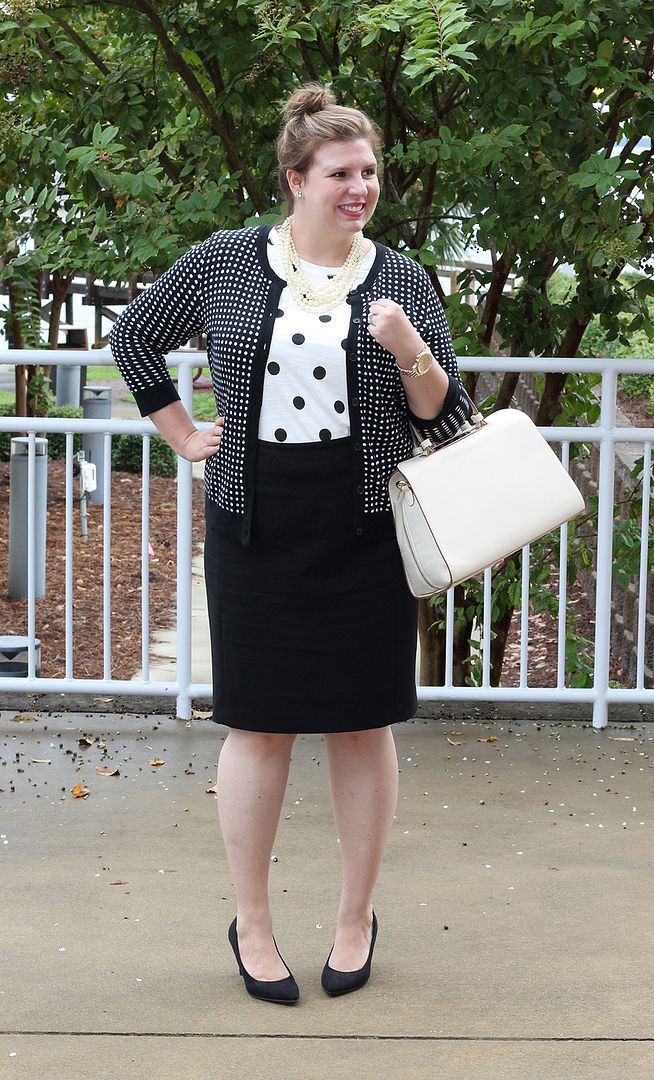 Shirt
: Forever21+ (
exact
)
Necklace
: J. Crew Factory (
exact
)
Earrings
: J. Crew Factory (
exact
)