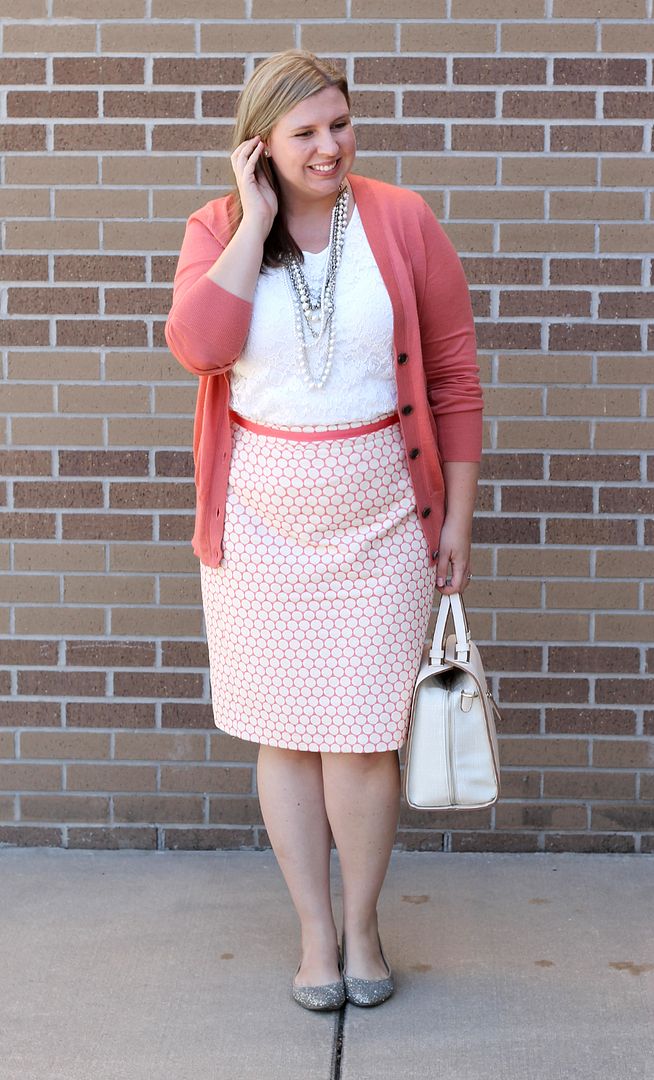 This is my girly girl outfit. The combination of pink, polka dots, pearls and lace reminds me of something my eight-year-old self would have gone ga-ga over. I remember as a little girl desperately wanting a pair of sparkly shoes and was crushed when my dream shoes apparently didn't exist. Fast forward to today, now you can find glitter flats everywhere! My eight-year-self is much appreciative. :)
This is actually the third time I've worn this skirt on the blog (see the other outfits
here
and
here
), but this combination is hands down my favorite so far! One of things I've really enjoyed about blogging is seeing the evolution in my looks (for the better, I think). In the past year I've noticed a subtle shift in how I dress as I learn more about what works for my body-type.
On a side note: This Monday (October 19) is the
Make it Work Monday
link- up! Simply link an outfit that is inspired by a Pinterest pin, a fellow blogger, magazine or other muse. I can't wait to see what everyone comes up with!
Necklace
: Ann Taylor (
exact
)
Earrings
: Reed's Jewelers (
similar
)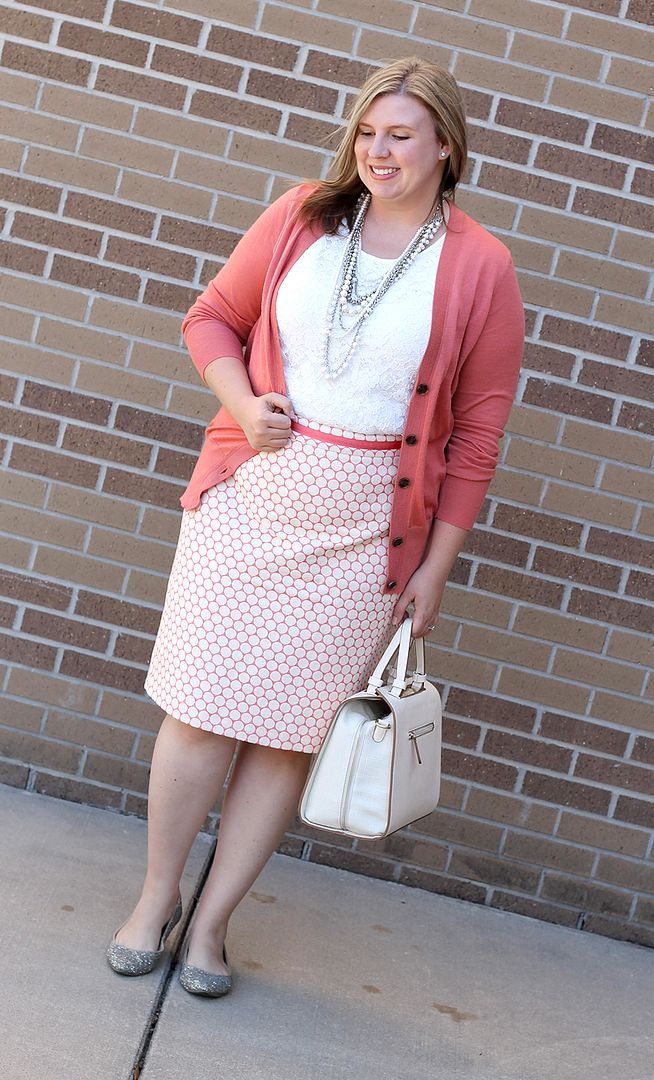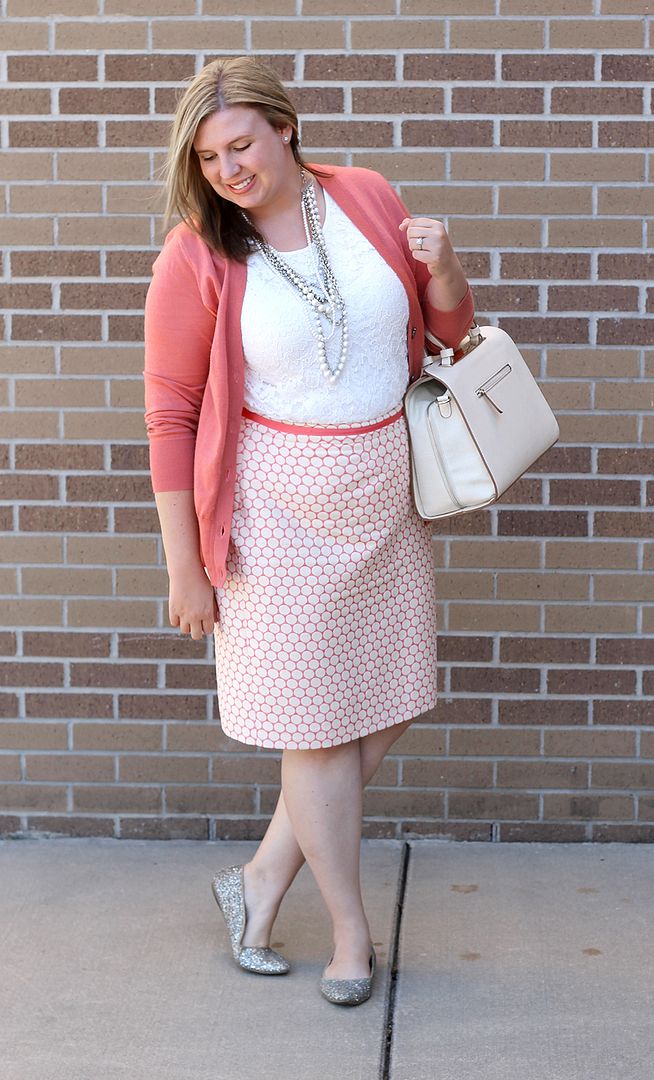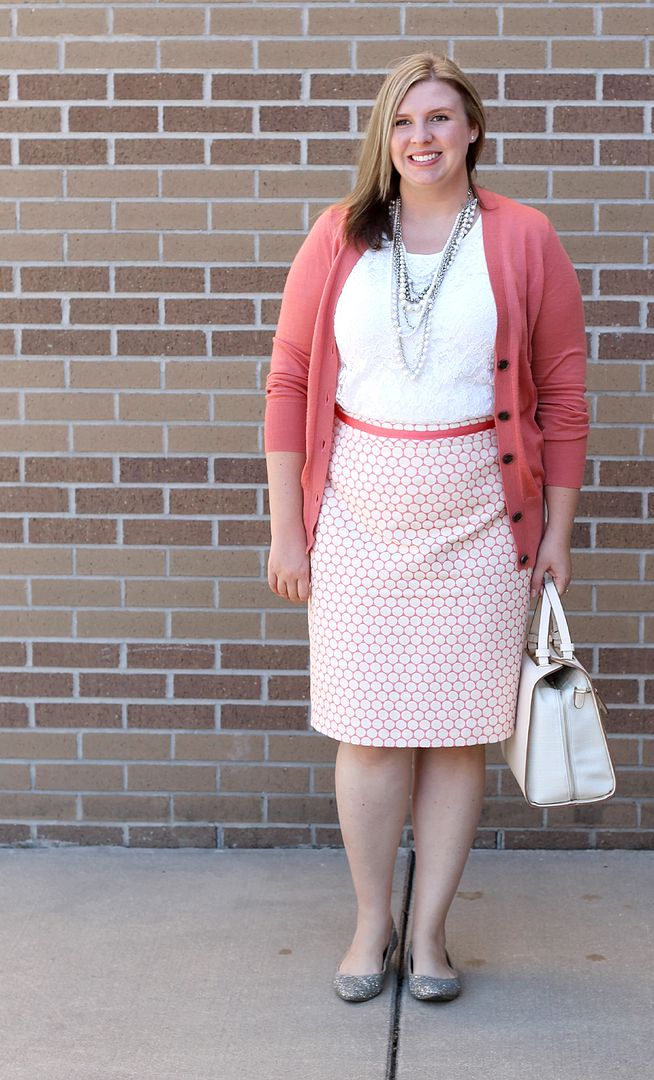 // Today I'm linking up with A Pocketful of Polka Dots for
Fabulous Friday
. //