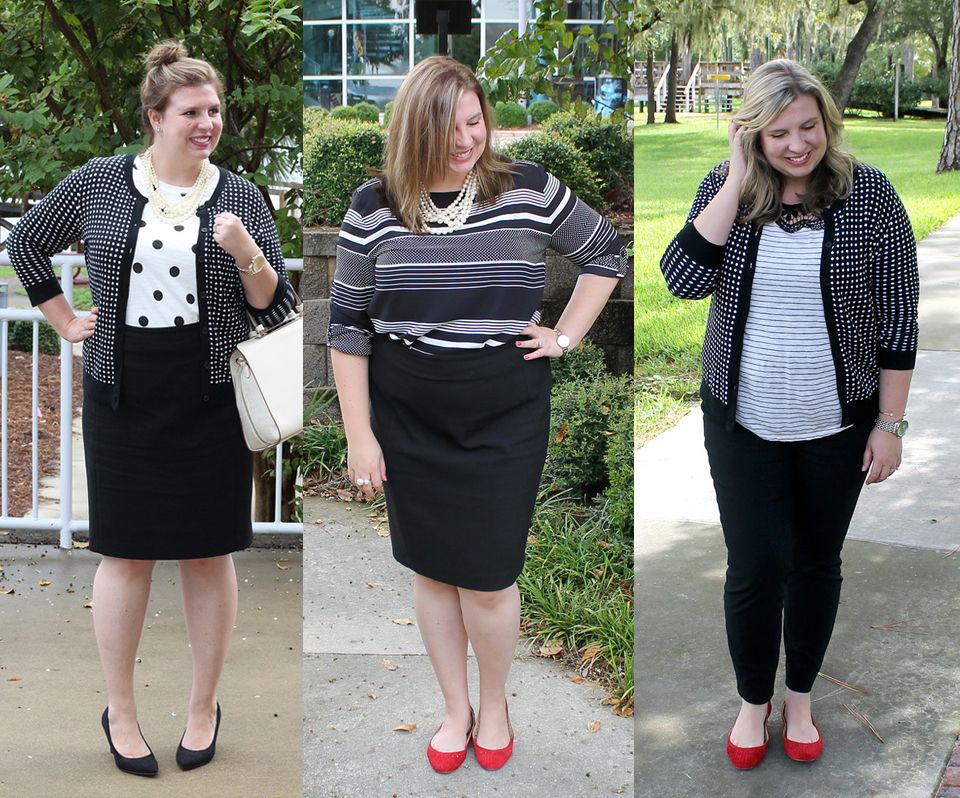 Blog Love:
We're still trying to decide what to dress up as for Halloween (I'm a sucker for a theme for the whole family), but I pretty much want to copy every.single.one of Merrick's adult Disney costumes!
I love Brianna's idea of create a fall bucket list! I maybe have to copy her idea in the near future.
I would never have thought to layer a striped tee under a sleeveless midi dress, but Lisa makes it look SO cute. At first glance I had no idea it was layers, I thought it was just one awesome dress.

On Teal and Polka Dots:
Favorite Sales:
40% off select styles at Loft (no code needed)

I'm in love with the idea of this striped poncho. It'd be so cute with skinny jeans and riding boots!
This tie-neck blouse is so pretty and lady-like. I'm especially crushing on the light mauve colored one.
This polka dot dress is darling. You know me, polka dot everything!
50% of sweaters, skirts and jackets at The Limited (no code needed)

It isn't sweater weather in Florida, but this cozy cardigan would be perfect once (if it ever) cools off.
This houndstooth print skirt would be perfect of the office.
I love everything about this wrap coat: the color and fit are perfection!
30% when you buy 3 clothing, shoes or accessories at Target (online only)

Personal:
Watching: I'm watching Chocolat at 4 a.m. while I type this post. I struggle a bit with insomnia, so I figured I might as well be productive if I can't sleep...
What I'm Crushing On: Sadly (even on sale) Tory Burch isn't within my budget, BUT if I had unlimited funds, these flats would be a definite must, Maybe in day...*sigh* :)
What's I'm Listening To: Mumford and Sons. We had it playing in the car while we drove an hour away to go pumpkin picking. The kiddo had a meltdown as soon as we got there and we maybe stayed 10 minutes and didn't get a single pumpkin. Epic fail. But at least the music was good and we have an excuse to go pumpkin picking again this season.
What I'm Looking Forward To: My sister and her family are in town this week, and I can't wait to see everyone!