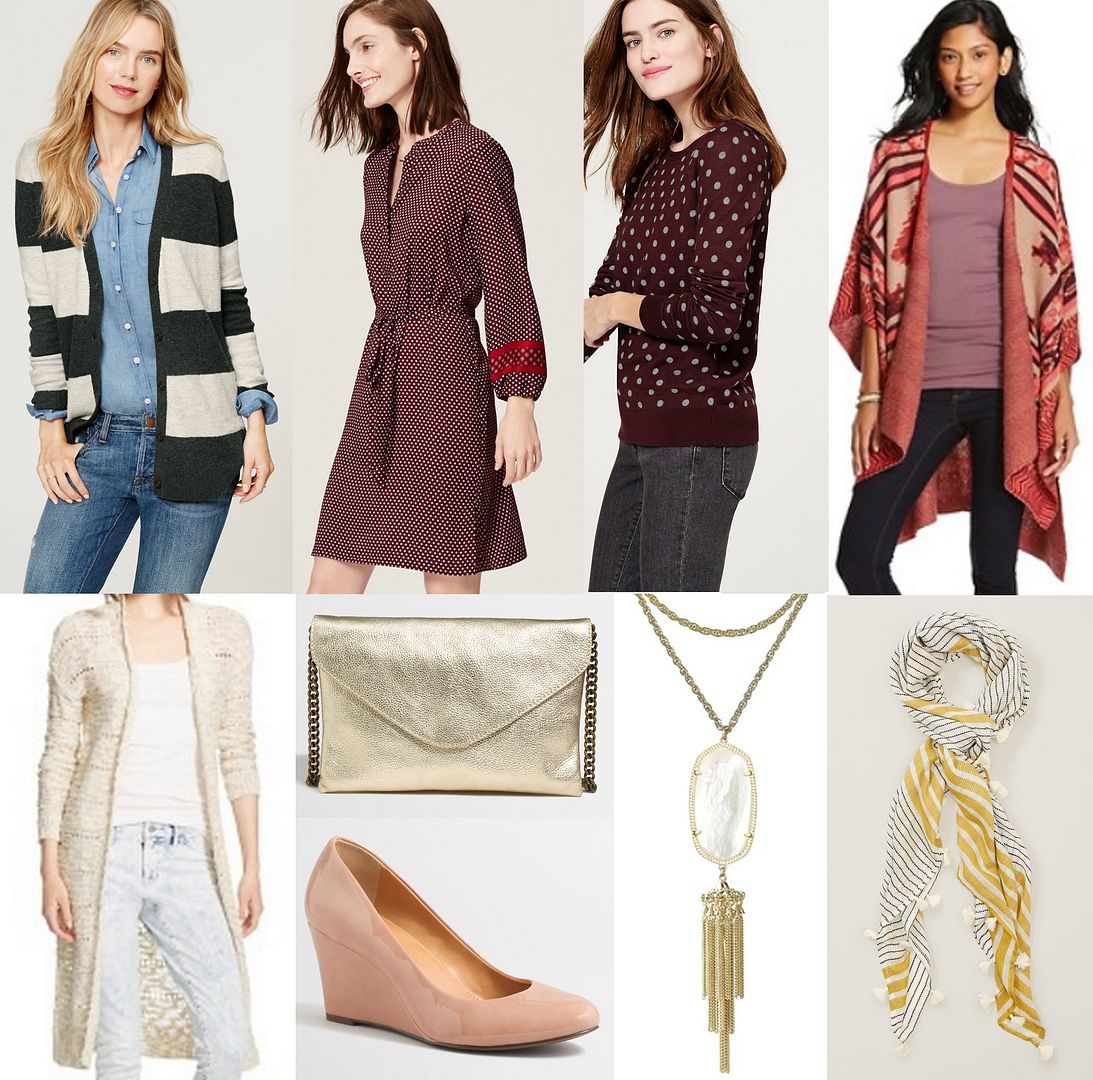 $320.23 November Budget
(Starting budget $150 - $5.71 over in October + $175.94 blogging income)
-$307.63 in purchases
$11.60 remaining
This was definitely one of those months where I didn't think I had bought all that much until I went back to add it all up for this post. Well, that and Loft is my
Achilles'
heel. They have such cute stuff out right now and with the good sales, temptation got the best for me. I can't even say I feel (too) guilty about it.
Loft Striped Boyfriend Cardigan
(see a sneak peek of it
here
)
I saw this sweater online and decided to try it on in store and fell in love with it. My obsession with stripes continues. It's thicker and definitely more of a fall/winter sweater. For reference I got it in a L.
Loft Printblock Shirt Dress
(see how I wore it
here
)
I've been wanting to add a few easy dresses to my wardrobe and love that this dress looks cute belted or lose. For reference, I got this in a L, which was the largest size they had in store. Normally, I wear an XL, but this dress runs a little big, so sizing down wasn't a problem. The only issue was a little bit of gaping in the front buttons, but a small safety pin fixed it nicely.
Loft Polka Dot Sweater
The weekend sales got me. I just can't resist polka dot anything, and I love the garnet color of this sweater with the gray polka dots. Seriously cute! I got it in an XL and found it runs a little smaller than usual for Loft, though the sales associate told me that it would stretch out a bit. We'll see. Right now it's perfectly fitted and sits right at the hip.
Target Jacquard Poncho
Ever since seeing this
pin
, I've been obsessed with finding a poncho to wear with my black maxi dress. I decided to give this one a try while it was 40% off last weekend. I love the color and pattern, but I worry that it might look a bit silly on me, like I'm wearing a tablecloth or something. I'm on the fence about keeping it, only because I'm worried it won't get much wear. There's also a
plus
version of this poncho if you're interested. For reference, I got this in a L/XL.
I got this cardigan to wear over my dress for a friend's wedding since her big day was unseasonably cool. It worked perfectly, but I'm sad we didn't get any decent photos to show you. I've also worn it with a tee and jeans, but the photos haven't yet made it on the blog. For reference, I got it in an XXL.
I love everything about this clutch -- the color, the size, the fact that it's real leather -- everything except the heavy chain that isn't detachable. Since I'm unlikely to wear it with the chain, I'm thinking about breaking the bottom links and removing. Or I may send it back and hope that something better comes along, though it is really very lovely. Decisions, decisions.