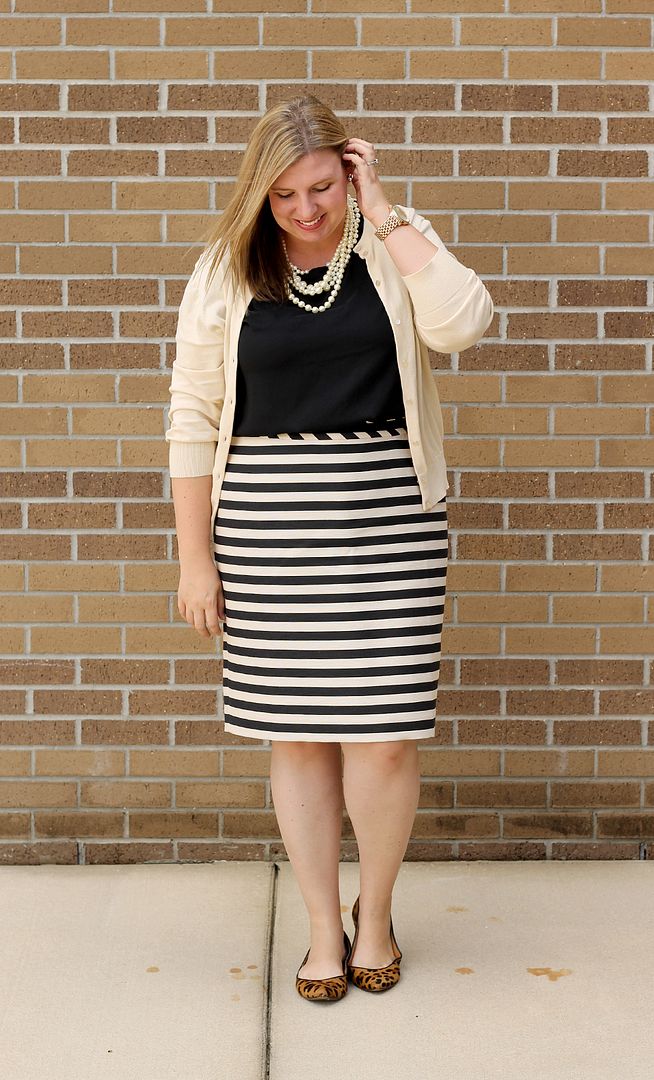 On the days that I can't decide what to wear, matching seems like the best option. It takes the guess-work out of the equation and usually results in a looks nice, polished look. For example, I knew I wanted to wear this skirt since
I hadn't worn it since summer
, but was stuck on creating a look that hadn't yet been on the blog. I'm not the only one who struggles with that, right? I don't want to get to a place where I'm dressing for the blog and not real life, but at the same time, I don't want to bore you with the same outfit over and over. (For example, I'm sure you guys are about sick of my
black pencil pants
...)
I finally settled on matching this skirt with my silk black tee, cream cardigan and pearls. And I've decided that when in doubt on which shoes to wear, just go with leopard. This actually turned out to be my favorite ways I've worn this skirt so far! I'm sad Boden no longer sells this particular pattern, BUT they have several
really lovely options
(and more
here
) right now. Their skirts can be a bit pricey, but they are very well-made, thicker and more structured. Both options are on sale right now, and I'm super tempted to pick up another one...the mustard and purple is calling my name...
I also have to give a quick hair shout-out. I've been loving my locks lately, and it's all thanks to my sister Kristin Meeks at
Parlor Jewell
. If you live in the Chattanooga area, she really does the best cut and color (and I'm not just saying that because she's my sister). If I lived closer to home, she's be the only person allowed to touch my hair.
Cardigan
: J. Crew Factory (
exact
in a ton of amazing colors)
Necklace
: J. Crew Factory (
exact
)
Earrings
: J. Crew Factory (
exact
)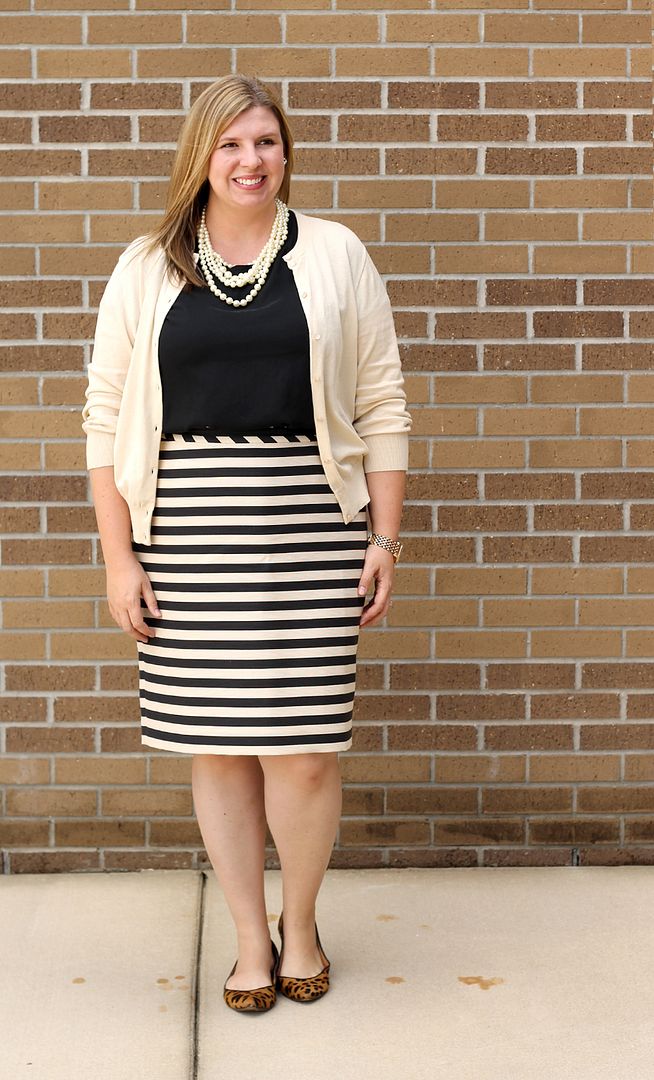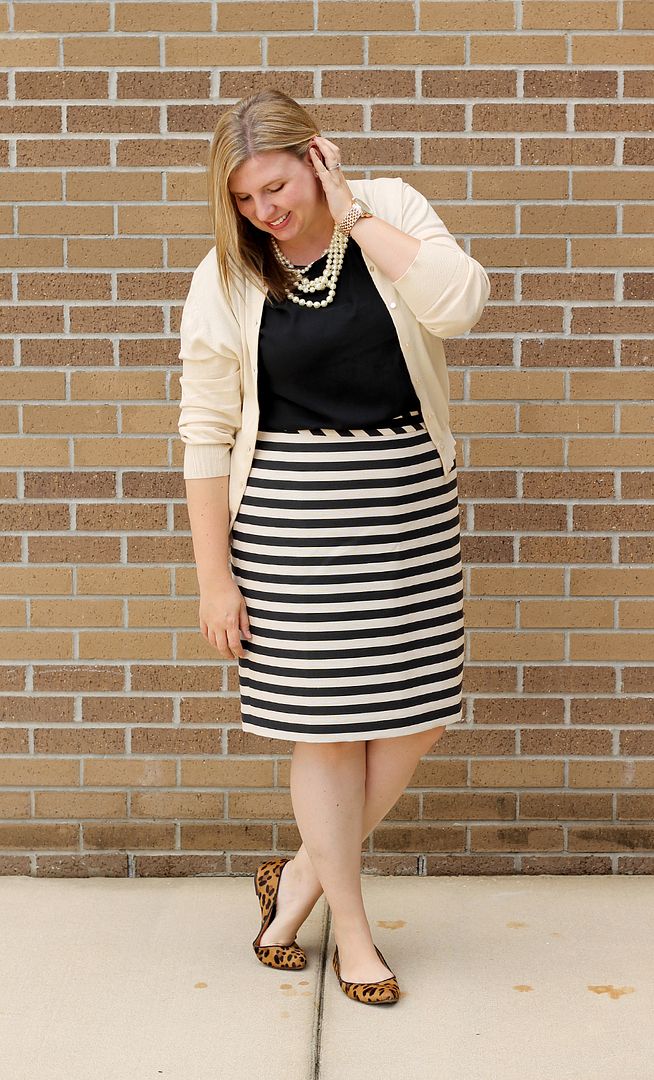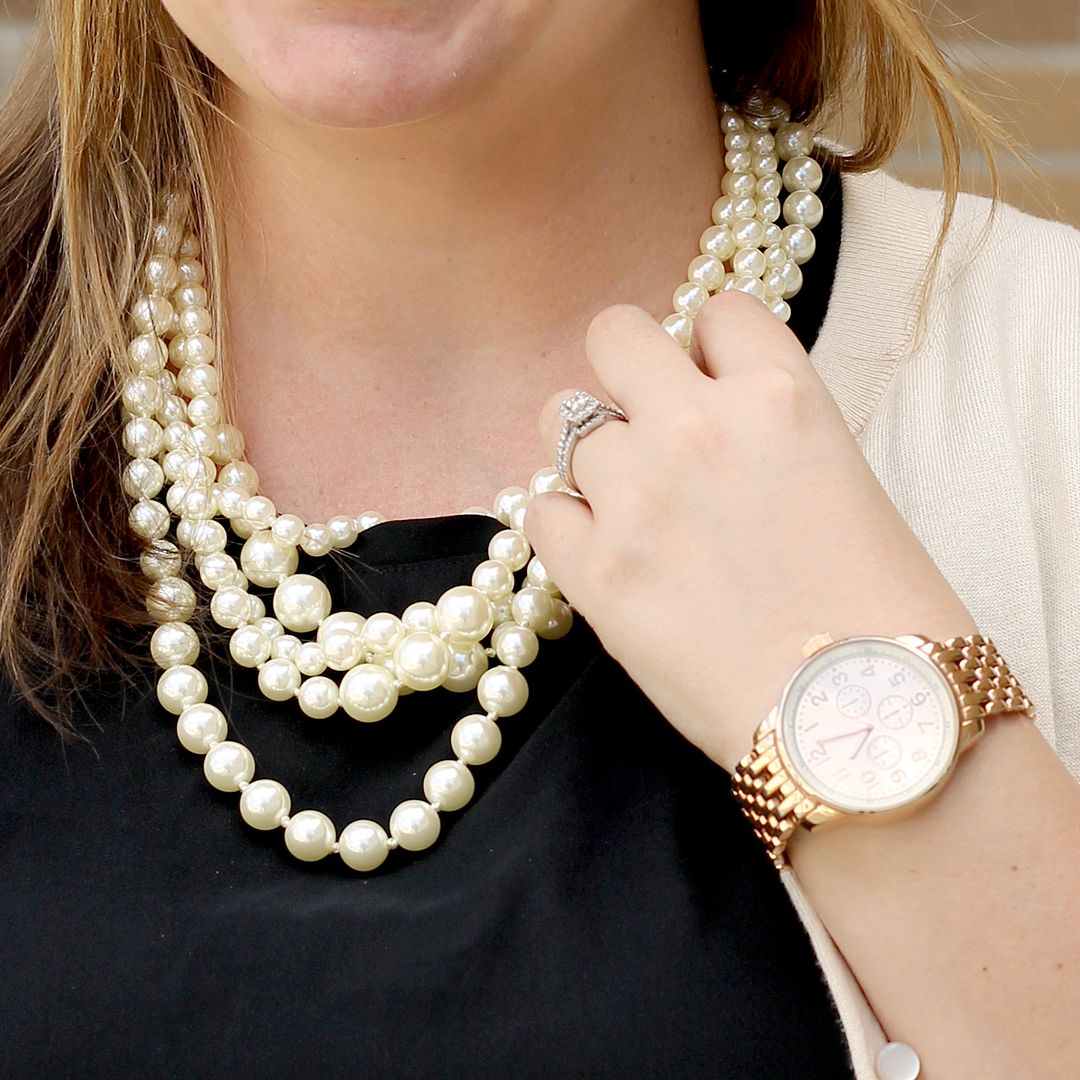 On a side note:
Help me decide what to wear
to my friend's wedding this Saturday! I've planned ahead (for once) and come up with three looks, but can't pick just one. Voting is open until tomorrow (Friday) night. So far, the third look (in navy, cerulean, ecru and tan) is winning by a landslide!