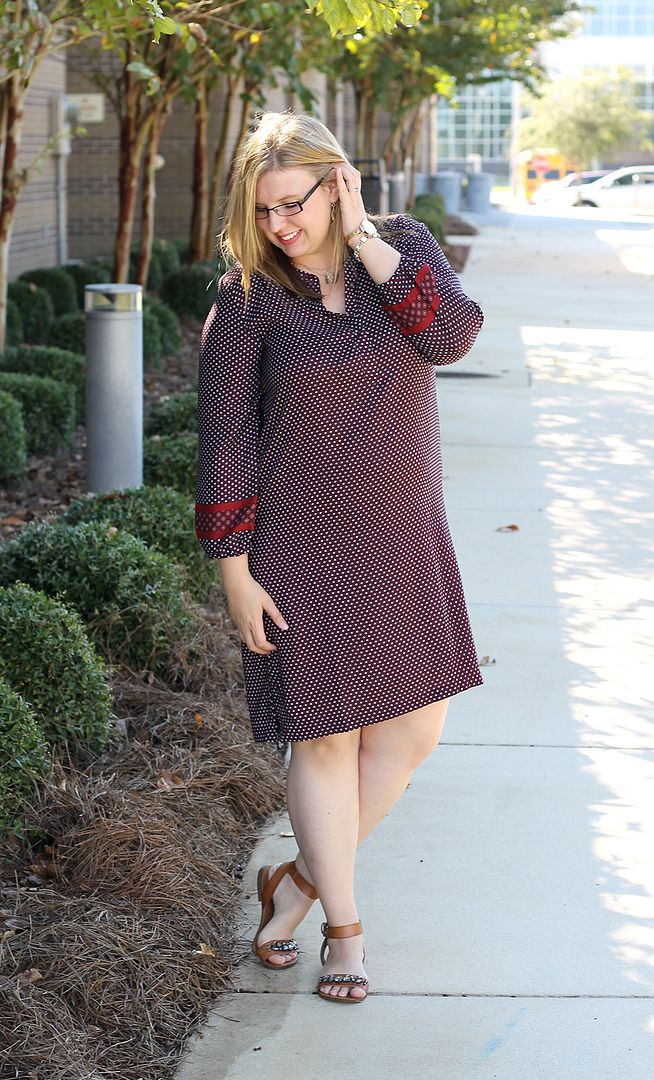 I love having something easy to throw on and go is essential on those days where I just can't figure out what to wear. I love the pattern on this dress and how it looks cute worn lose, but would also look great belted. It was pretty darn warm the day I wore this, so I just left it lose and free and threw on some sandals and called it a day. Sadly, it didn't photograph quite as well as I would have hoped, but I felt cute and comfortable the day I wore it, and got lots of real-life compliments, so that counts for something. :) I originally thought about not blogging it, but I did just post about the
importance of being authentic
... and my husband liked the pictures and dress and encouraged me to go ahead and post. We're our own worst critics, aren't we?
This dress is
on clearance at the Loft and available in almost all size
s! For reference, I got this in a L, which was the largest size they had in store. Normally, I wear an XL, but this dress runs a little big, so sizing down wasn't a problem for me. The only issue I had was a little bit of gaping in the front buttons, but a small safety pin fixed it nicely.
It's supposed to cool off next week, so don't be surprised if you see this dress again belted with riding boots and cardi in the near future!