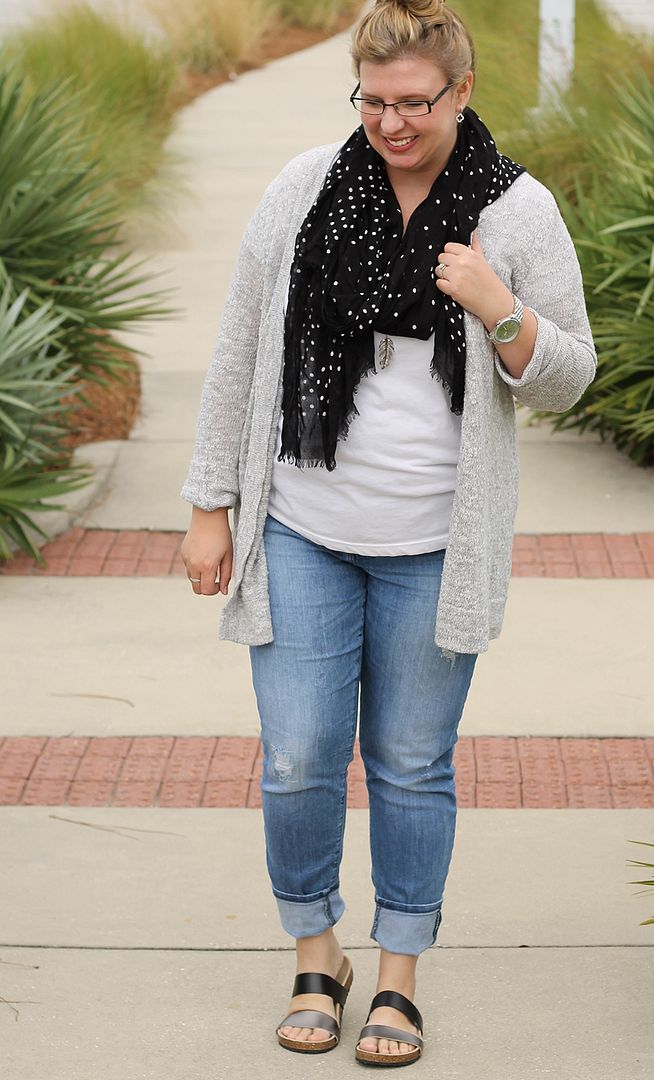 The best outfits, the most flattering angles, often us bloggers only show you what we want you to see. I'm not certainly going to post a photo wear I look like I'm 20lbs heavier than usual, or have a weird look on my face, and I'm not above Photoshopping out a few zits and a double chin. But is that really real-life? Don't get me wrong, I don't see anything wrong with presenting our best selves. I wear everything I show on the blog, my husband usually takes my photos and I try to keep it as authentic as possible. But does that mean that every day I fix my hair, put on my makeup and wear something cute? Well, no. Sometimes it's just jeans, a slouchy shirt and comfy sweater. Most of the time I don't bother photographing these outfits because I don't think they're "blog worthy." I stick to my work outfits because they're a lot more polished, put together, and in my opinion, more interesting.
All that being said, I thought it only fitting to show you what I really look like, sans most of the makeup (can't give up my mascara) in the comfy clothes and in my "mom uniform" of sorts. 'Cause we can't look amazing everyday. Or at least, not this girl. Sometimes you got to rock the sloppy clothes, dirty hair and glasses.
Scarf
: Banana Republic Outlet (
similar
)
Sandals: American Eagle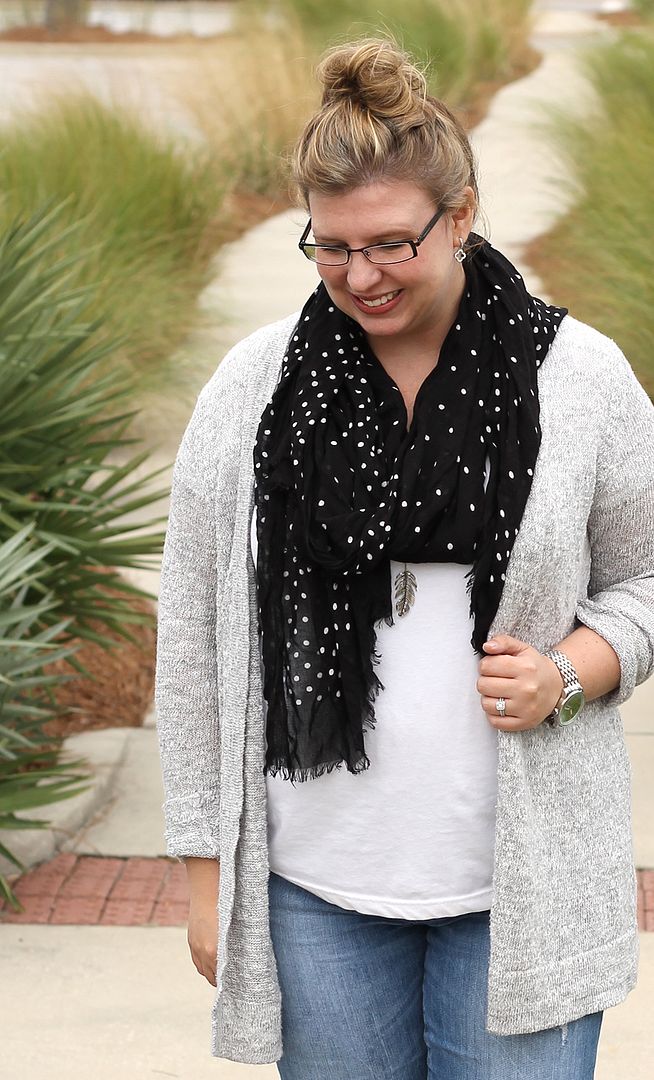 I wore this outfit to brunch with my husband in celebration of our four-year wedding anniversary. We window shopped and saw Spectre and it was a perfect, chill day.