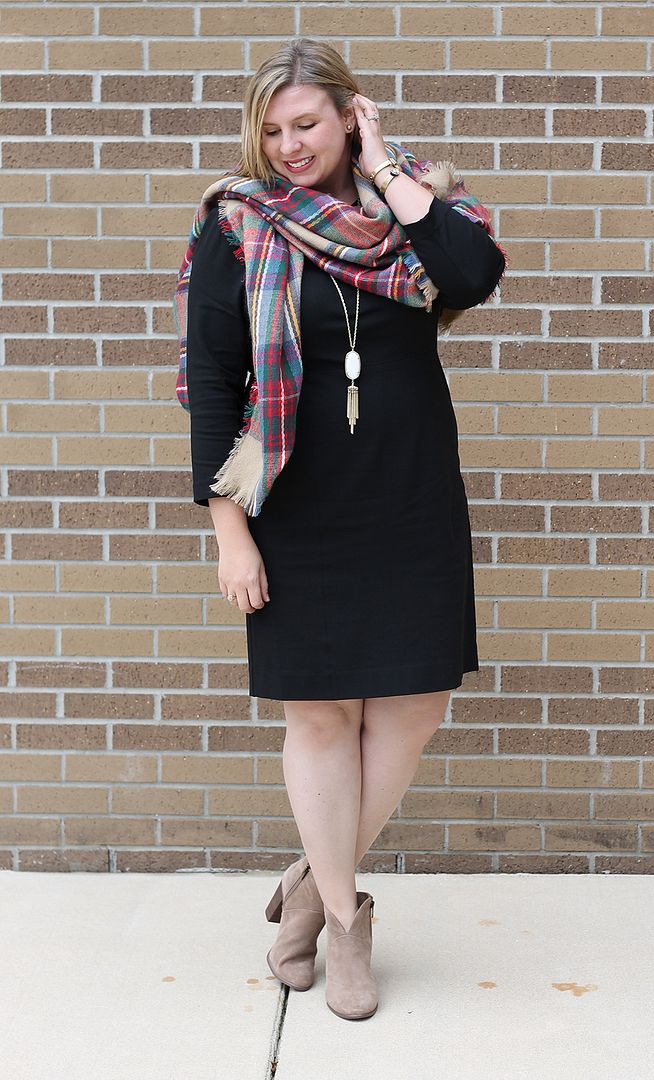 Last week is was finally cool enough for a couple of days to break out my scarves and boots. Pure bliss!
I have been resisting the bootie trend for a couple of years, but now that I'm on the bangwagon so to speak, I can't figure out why I resisted for so long! Whenever I tried booties I felt a bit silly or thought they made my legs big. The trick was to the find the
right
bootie. After doing my research, I knew I wanted something that dipped a bit in the front, (so my legs weren't cut off at the ankle) and in a neutral color that elongated the leg. I originally saw (and fell in love) with
these booties on Annie from Stylish Petite
. While she and I have very different body types, I knew the right elements were there. I wasn't a fan of the price tag, so I looked around, but couldn't find anything I liked at a lower price point. What sealed the deal for me was trying these on in cognac in-store at
Dillards
. I loved the fit, the style...but wasn't sold on the color (sadly Dillard's doesn't carry the mushroom color, only cognac and black). This boot keeps selling out, but I did manage to find
pair online at Vince Camuto
with a coupon, so it felt a little better not to pay full-price. So I guess the moral of the story isn't necessarily to buy these boots (though they are great) but to find the right shoe for your body type, it really does make all the difference!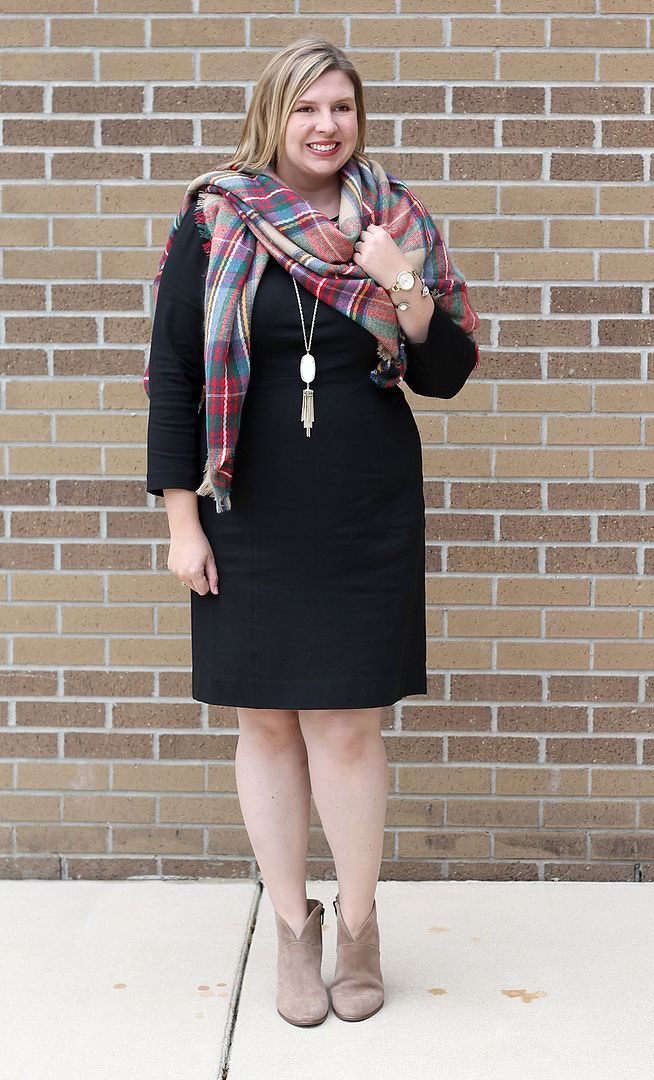 Dress
: J. Crew Factory (
exact
)
Necklace
: Kendra Scott (
exact
)
Earrings
: J. Crew Factory (
exact
)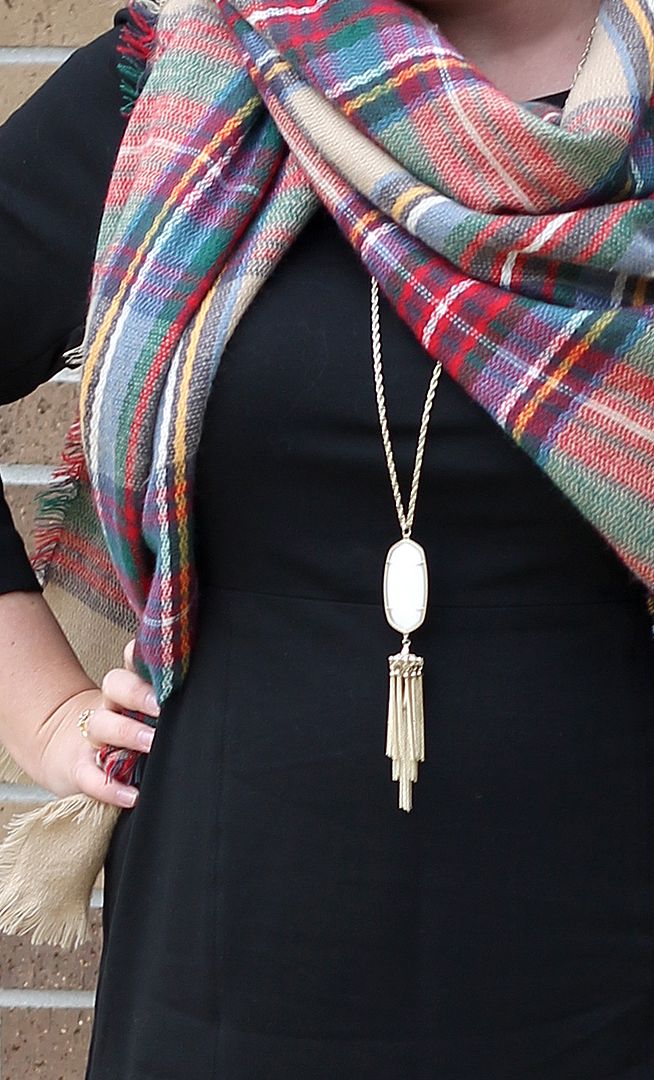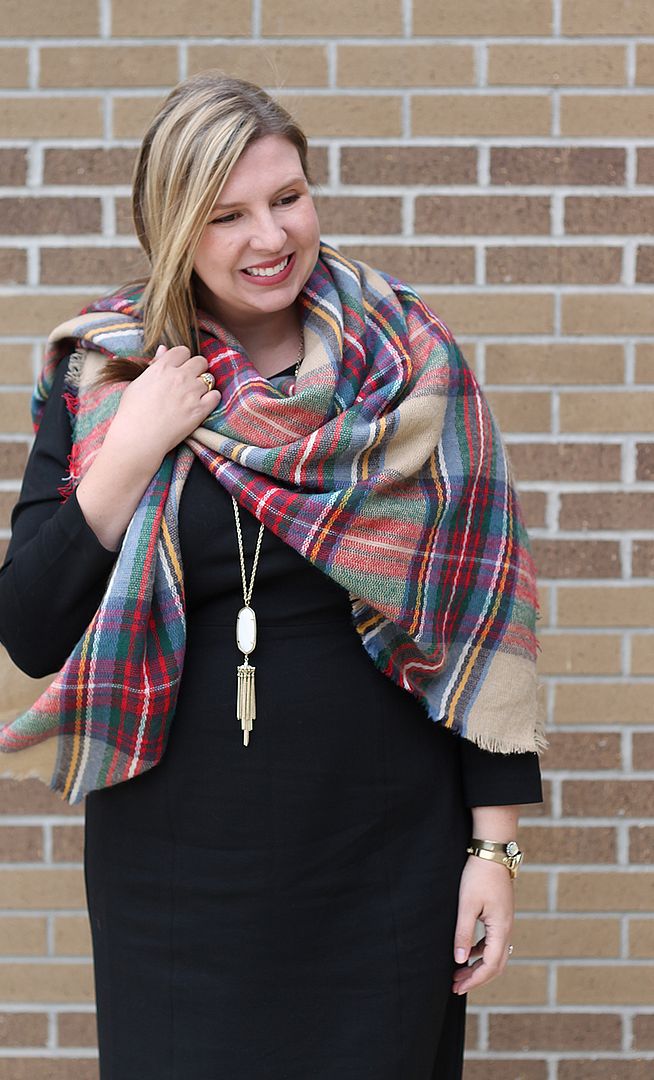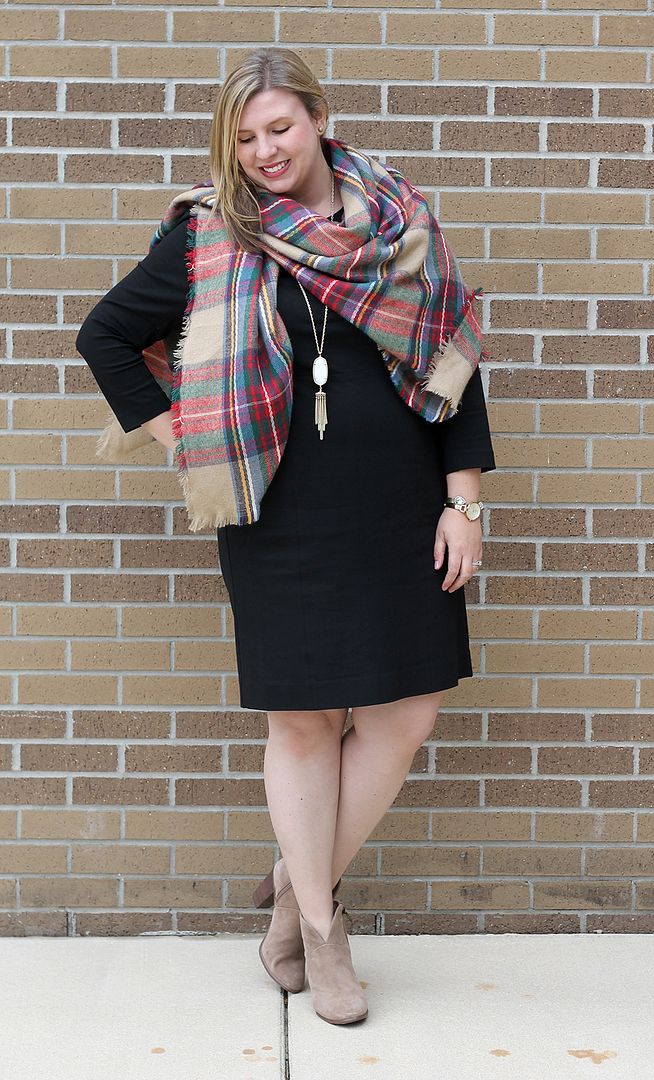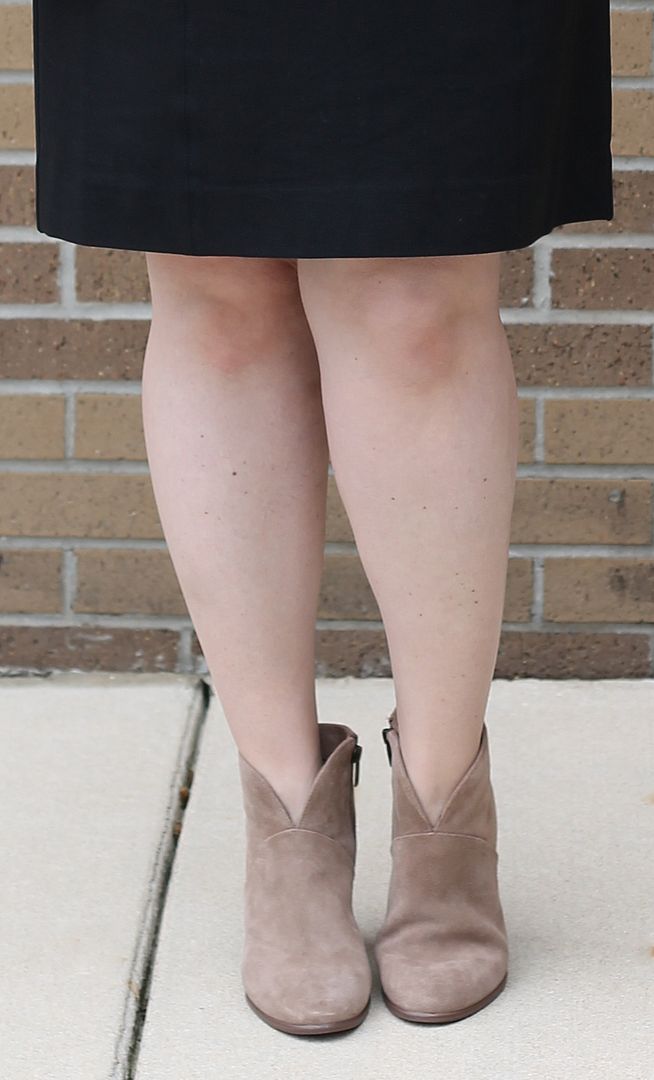 So far I've worn my new booties with this dress, a maxi dress and jeans and loved them every time I've worn them. The stacked heel makes them comfortable (for a heel) and there's a little built in padding at the ball of the foot. In Florida, it's rarely cool enough to wear my
riding boots
, but I can definitely get away with wearing booties!