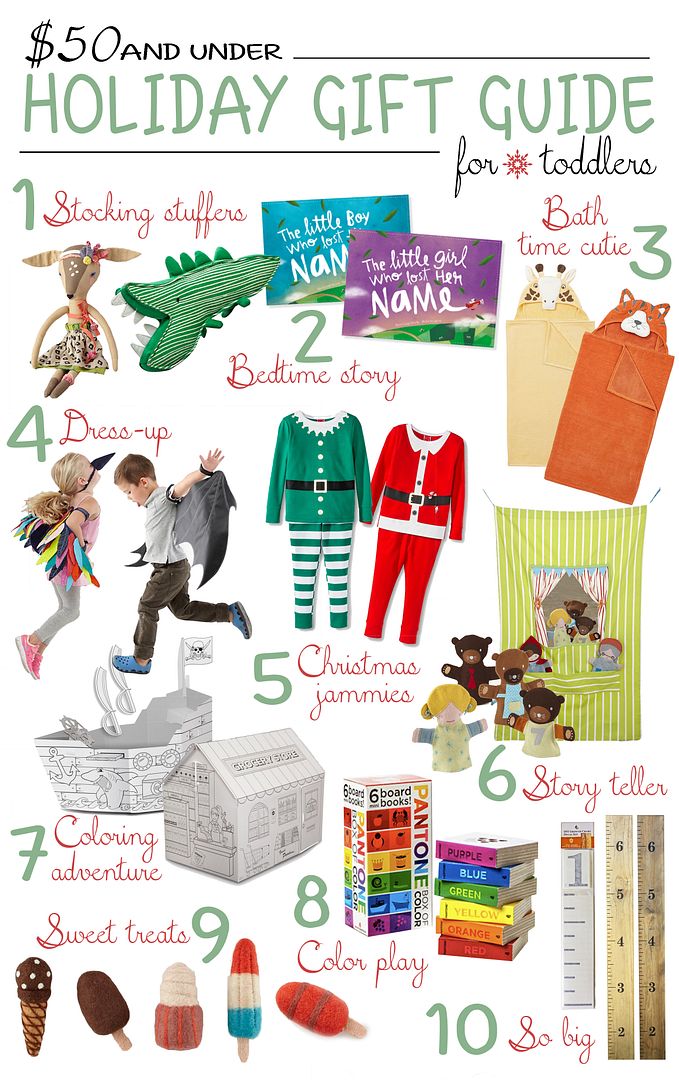 I discovered these fun Christmas present ideas while looking for ideas for my 18-month-old daughter. Since I didn't want this to just be a list just for girls, I made sure to find some boy or gender neutral options as well! I hope you enjoy and find some inspiration for the little ones in your life!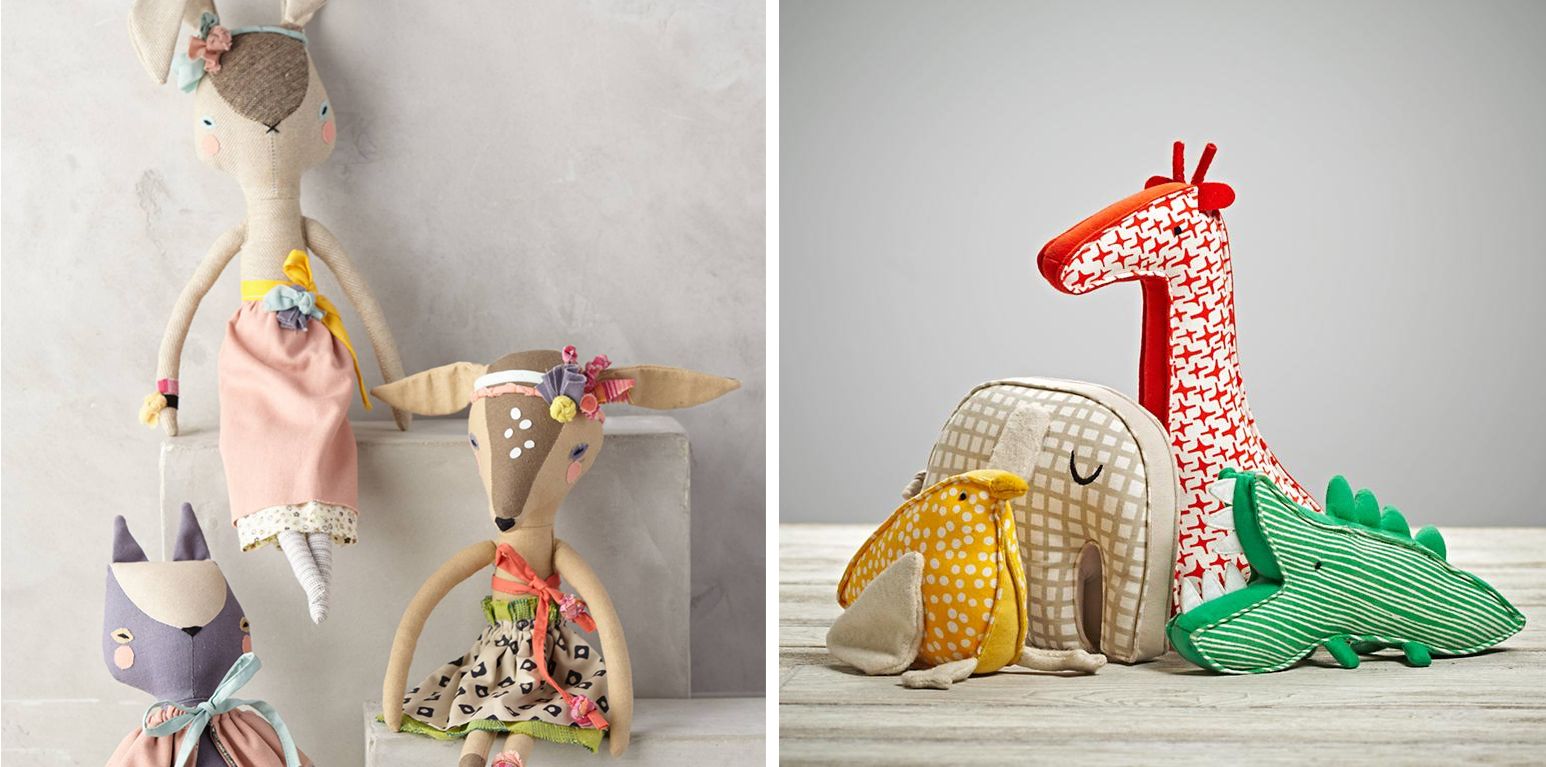 1 Stocking Stuffers
These sweet stuffed animals are the perfect stocking size. The
Anthropolgie Fauna Doll
($25) is
and full of whimsy and attention to detail. In addition of the deer, there's also a really precious cat and rabbit. I love the bright colors and print of
Land of Nod Crocodile
($15). He's part of the
wild style collection
which includes a
giraffe
,
elephant
or
chick
. Whether you go with a deer or croc, I love that these stuffed animals are different than what you would find at a traditional department store.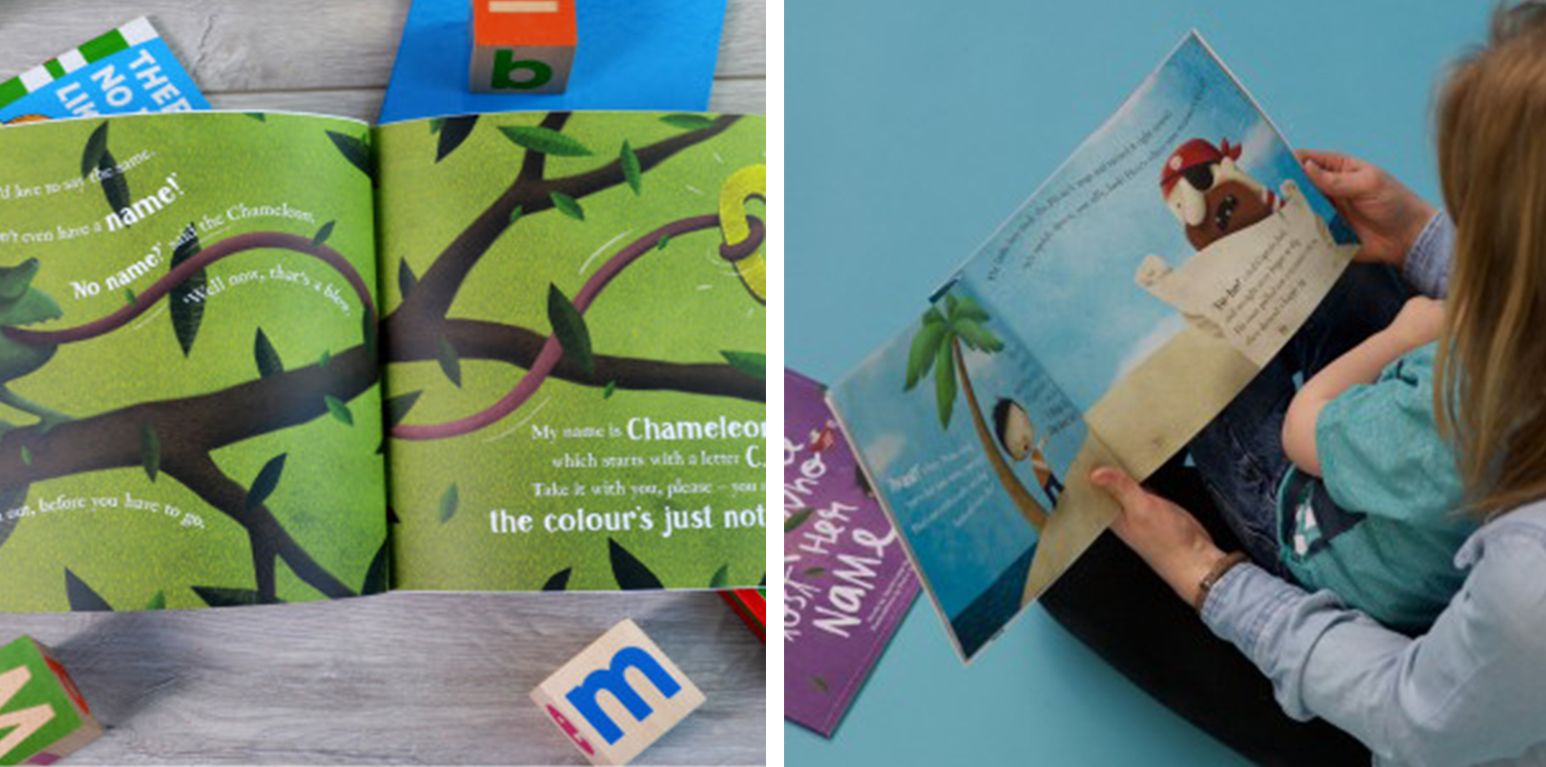 2 Bedtime Story
The
Lost My Name Personalized Book
($30) is by far my favorite thing on this list. Your child's name and gender is turned into the cutest book full of fanciful creatures who teach your child each letter of their name. You can even read a full preview online before you order it. The illustrations are truly lovely and you get 25% off when you buy more than one.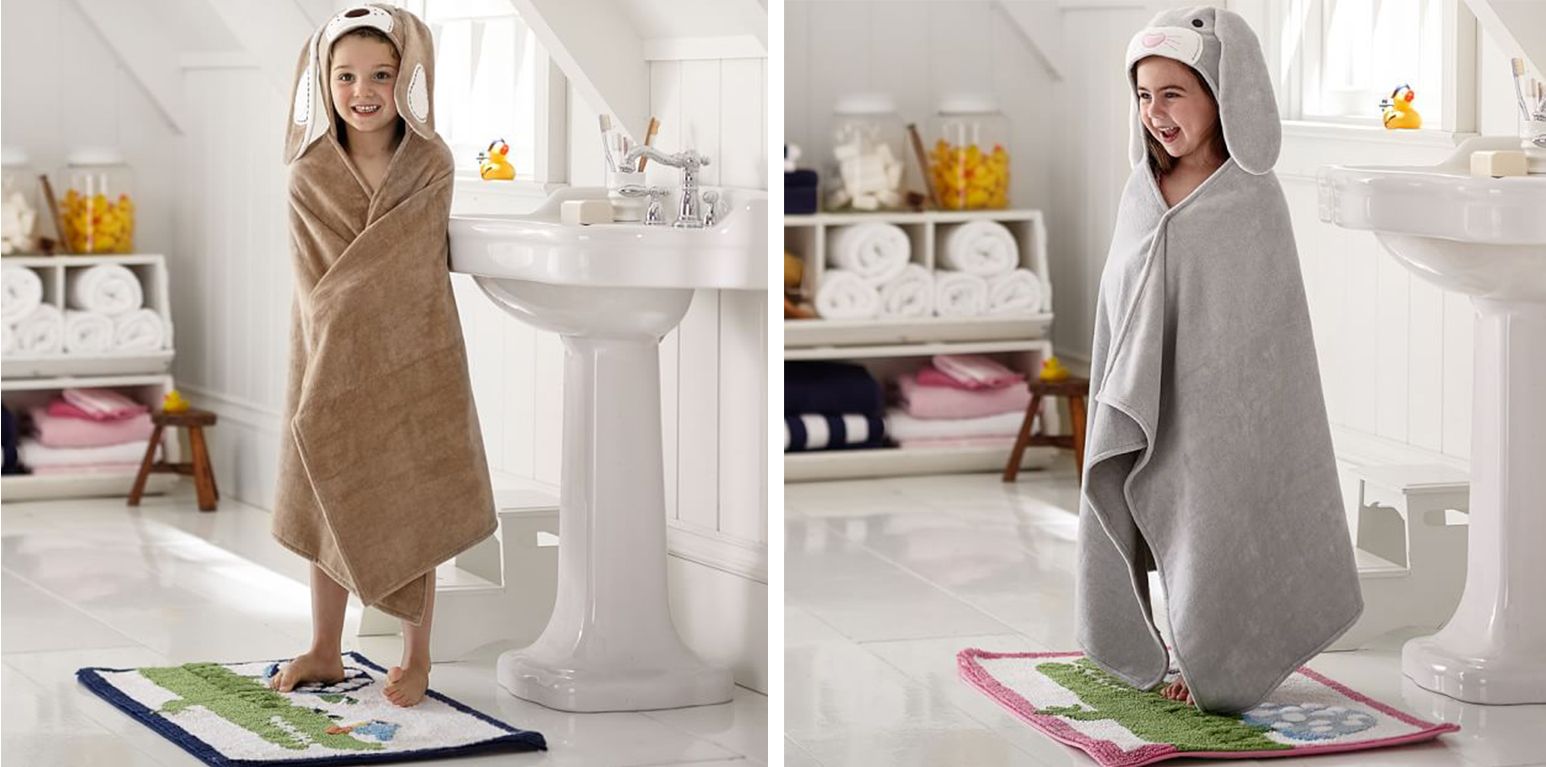 3 Bath Time Cutie
Bath time is even more fun with an a
nimal bath wrap
from Pottery Barn ($34.50-$49.50). There are a ton of options: elephant, alien, peacock, butterfly, alligator, hammerhead, shark, puppy, giraffe, unicorn, tiger, poodle and pink unicorn. I really like that the towels are bigger (50" x 27") and made from 100% cotton terry. You can add their name for an additional $9.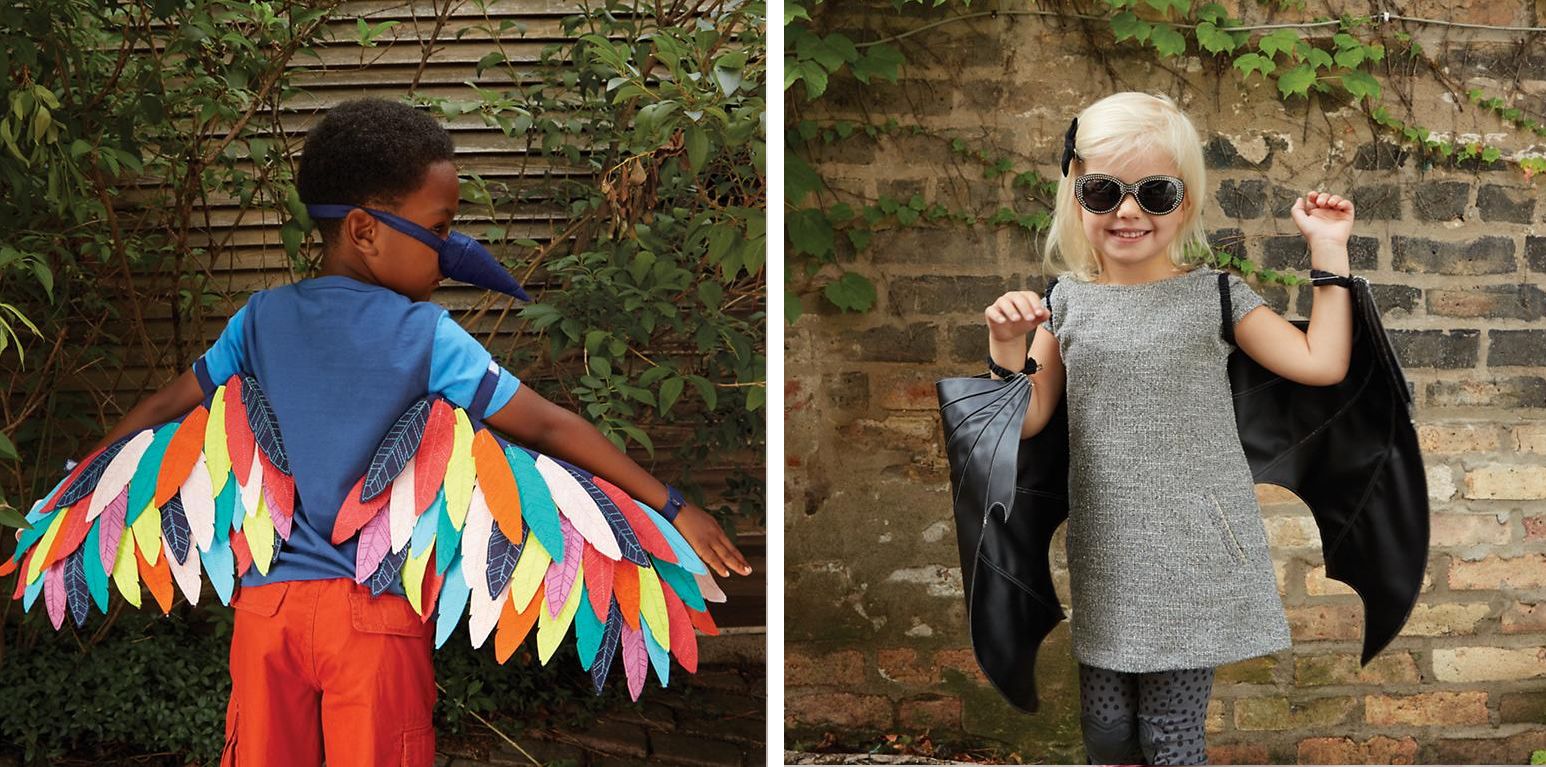 4 Dress-up
How cute are these Wild Wings Dress Up Sets from Land of Nod? Your little one could be a c
olorful bird
($40) or a
hip bat
($29). The bird wings are made from polyester and cotton and the bat wings are made from vinyl. These wings are for ages 3-and-up, so as much as I want to get this from my kiddo, she won't be ready for them until next Christmas.
5 Christmas Jammies
One of our holiday traditions is to have new pajamas for Christmas morning. Target has a ton of cute and affordable options, but my favorites are the toddler
elf
($9) and
Santa
($9) pjs. And if momma and dadda want to get in on the fun, there's
elf
,
Santa
,
gingerbread
and
ugly sweater
jammies ($5-$18) for the whole family.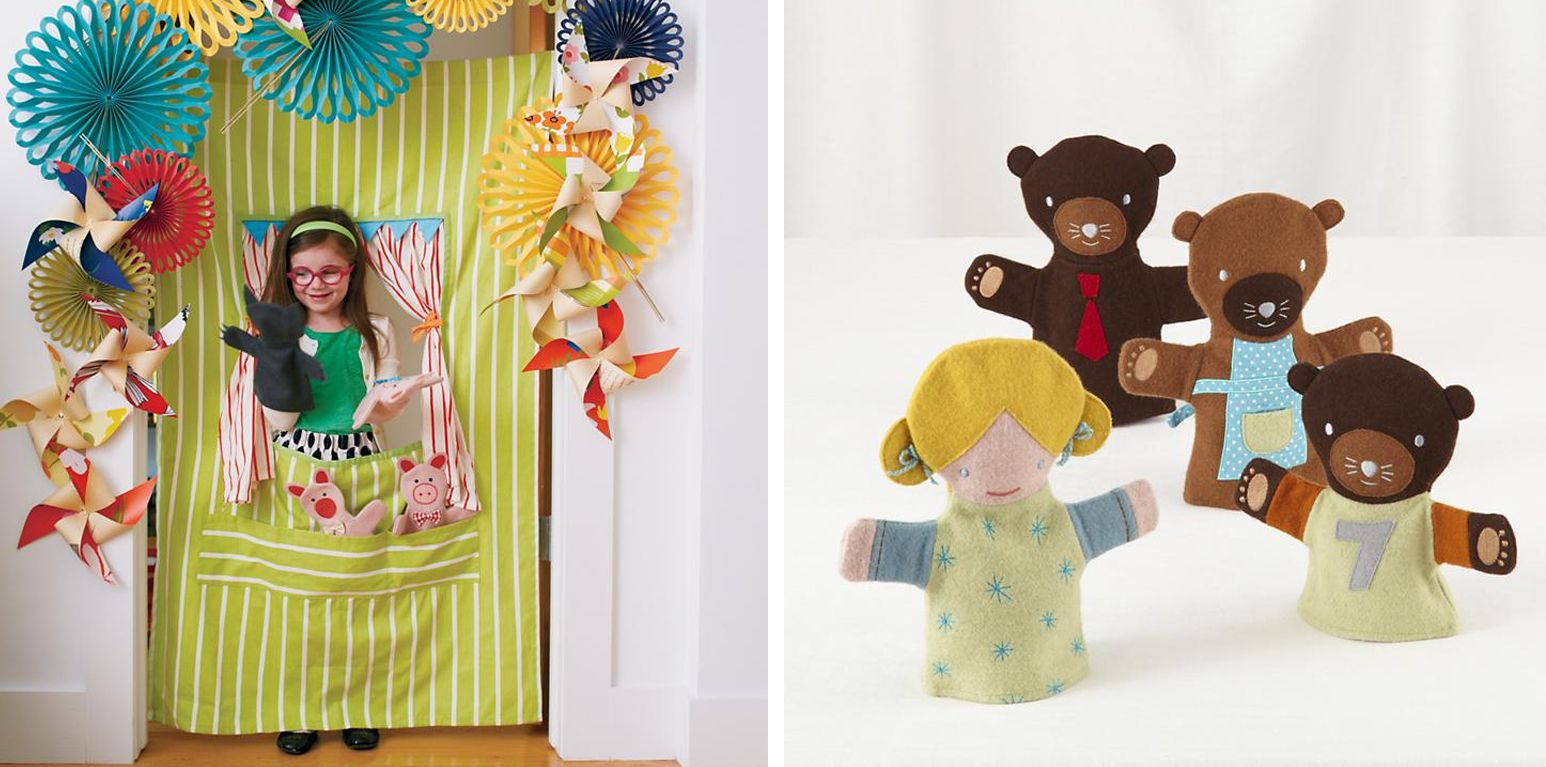 6 Story Teller
This adorable
Land of Nod Puppet Theater
($39) hangs in the doorway and it super easy to setup. The entire display is 33.37" x 53", 100% cotton and machine washable. The hand puppets are sold separately, but you could either DIY your own, or Land of Nod has the most darling
Goldilocks and the Three Bears Puppets
($45). (For ages 3 and up).
cardboard pirate ship playhouse
($43) or become a grocery guru with a
cardboard grocery playhouse
($31). Either house comes with eight jumbo washable markers for easy coloring. Both the ship and house are big enough for kids to play inside and are a single piece that can easily be folded up. (For ages 3 and up).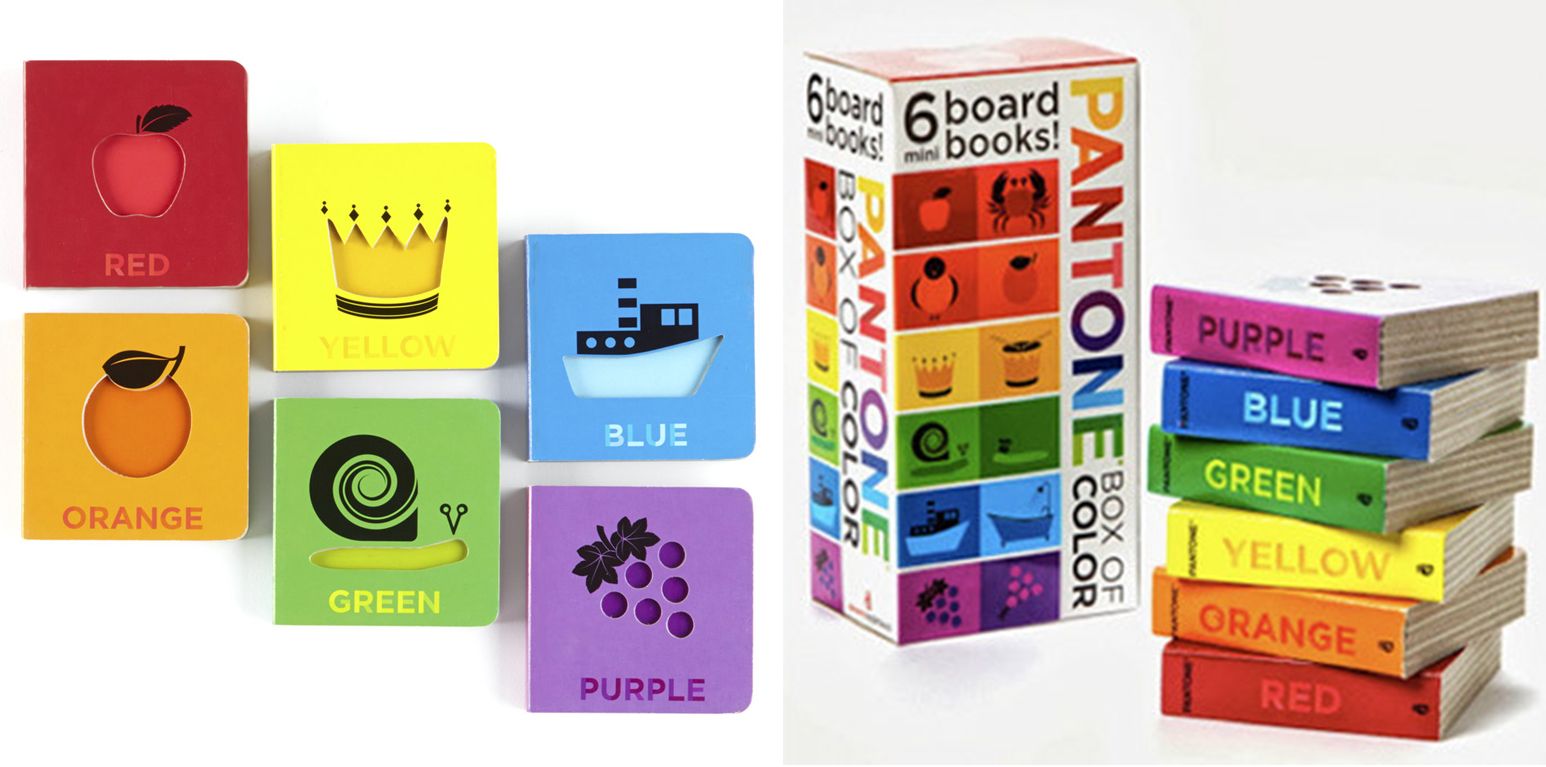 8 Color Play
Little Bit received
Pantone board books
($12) as a baby shower present, and they've become a big hit as she's gotten older.They're bright and colorful, super sturdy and have simple prompts for identifying objects. The set includes six books: red, orange, yellow, green, blue and purple. The designer in me geeked out at the fact that they're Pantone and the kiddo loves the cutouts and colors.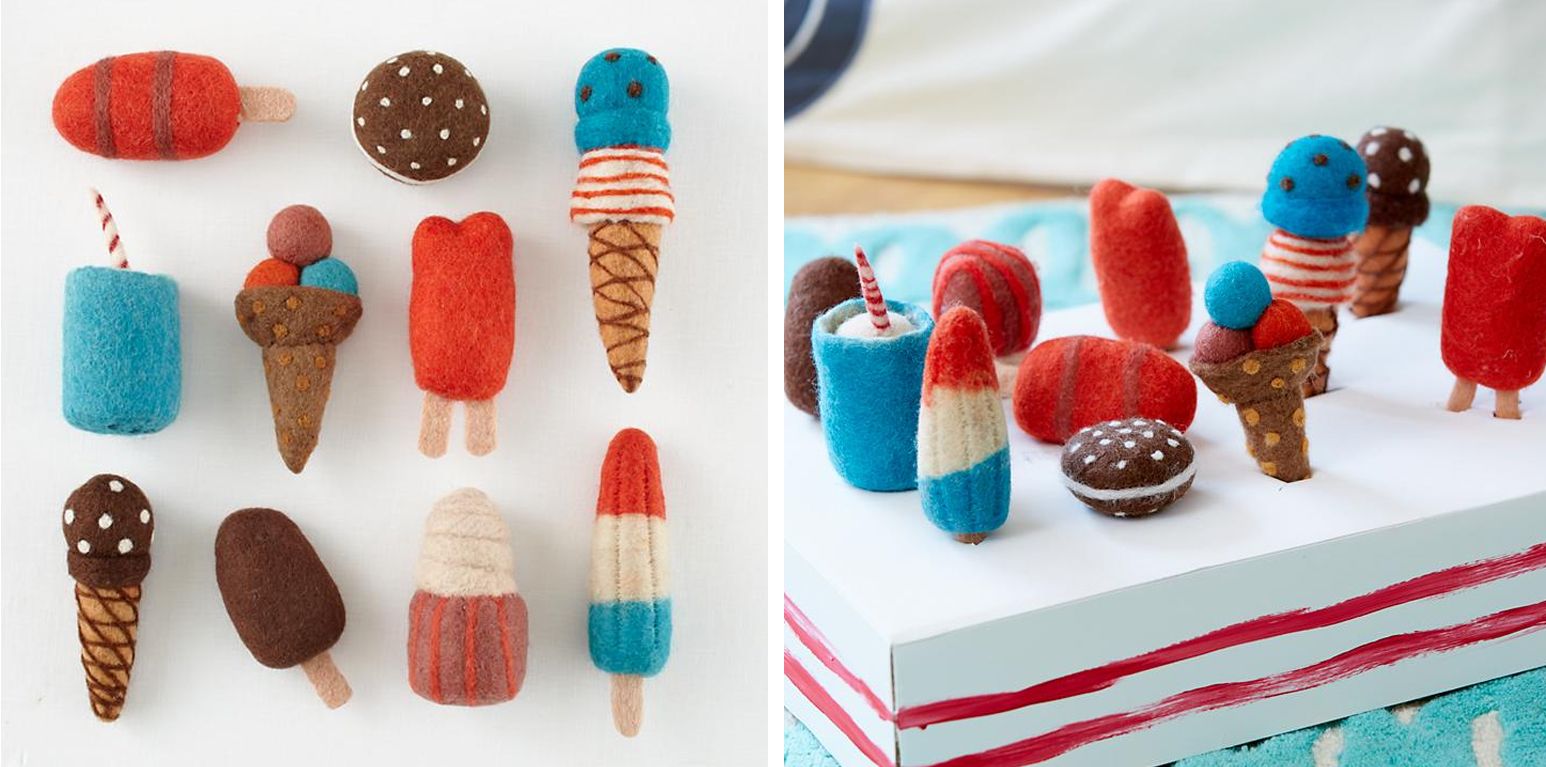 This
Land of Nod Freezy Dream Treats
($29) comes with 10 felted wool frozen treats. I love that they aren't plastic, soft and encourage self-play. If you really want to splash out on your kiddos, Land of Nod also has the cutest
play tent ice cream truck
on sale for $150 ($100 off the original price). (For ages 3 and up).
10 Grow Big
Esty seriously has the
cutest ruler growth charts
, but they come with a hefty price tag! For the DIYers out there, you could easily make your own with a
Little Acorns DIY Vinyl Growth Chart Ruler Kit
($14), some paint or stain, and have Lowes cut a pine board to size. This is definitely on my DIY list!
A Few Gift-Giving Traditions: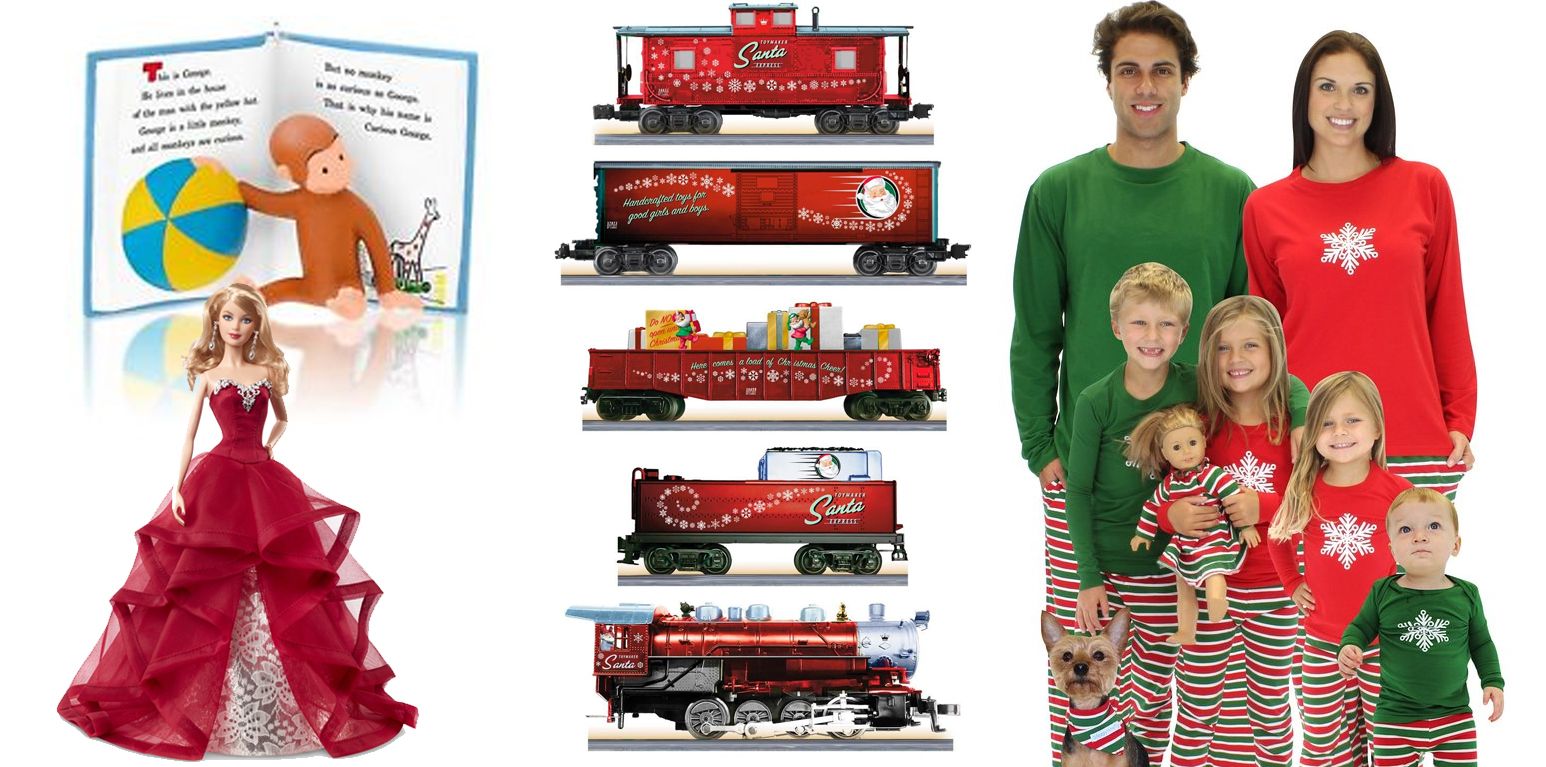 I'm all about gift-giving holiday traditions! Starting last year, we got our daughter her own special ornament with plans to get her one every Christmas. Last year it was a variation of
baby's first Christmas
, but this year we plan on getting a
Curious George ornament
since she's OBSESSED. We also get her the
Holiday Barbie
. She's not old enough to play with them right now, but hopefully they'll be fun once she's older. Another idea would be to start a holiday toy train collection. Maybe start of with an engine and some track and each year you could add a new car. The track wrapped around the tree skirt would be so cute! And if all else fails,
Christmas jammies
are an easy gift-giving tradition. Our family gets their pjs Christmas Eve, that way we look festive (and camera ready) Christmas morning.