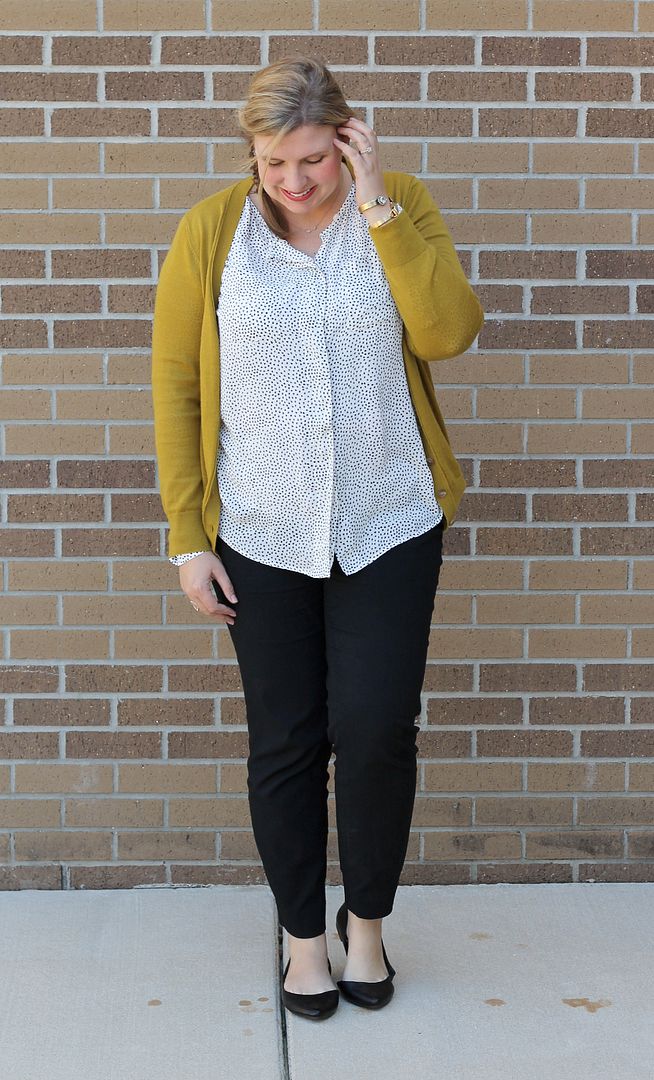 As I've continued along my blogger adventure, there's been such temptation to keep buying new. I feel like I have absolutely nothing to wear, when the closer truth is that I have haven't tried to remix what I already own, or I own a bunch of things that are close, but don't quite work. Don't get me wrong, I love new clothes - the excitement, all the wardrobe possibilities - but going forward, I want to rely less on new and more on rethinking what I have. I have so many clothes I never wear, and I'm making it a goal to weed out what doesn't work or isn't getting worn and concentrating on pieces that will actually have longevity in my closet. Of course there's still new clothes in my future, I just want to be smarter about my purchases.
For example, how many times have you seen me wear these
pencil pants
? I know I easily wear them once, if not twice a week. In fact, I've worn them so much that they are starting to get all stretched out and faded. Not such a great look. Thankfully,
The Limited still carries them
, so I foresee re-buying them in the very near future - and being better about how I treat my black clothes. I've heard black woolite is the way to go!
So, most of the items in this outfit are old: sweater, top, pants, necklace, shoes and watch, but I added a newer bracelet and earrings so I didn't feel like I was wearing an old/rehashed outfit. In fact, I wore a
very similar outfit
in May, but the different sweater and shoes give it a whole new look (many thanks to my husband's photo skills and patience, because they look sooooo much better now!)
Pants
: The Limited (
exact
)
Necklace
: Charming Charlie (
exact
)
Bracelet
: Loren Hope (
exact
)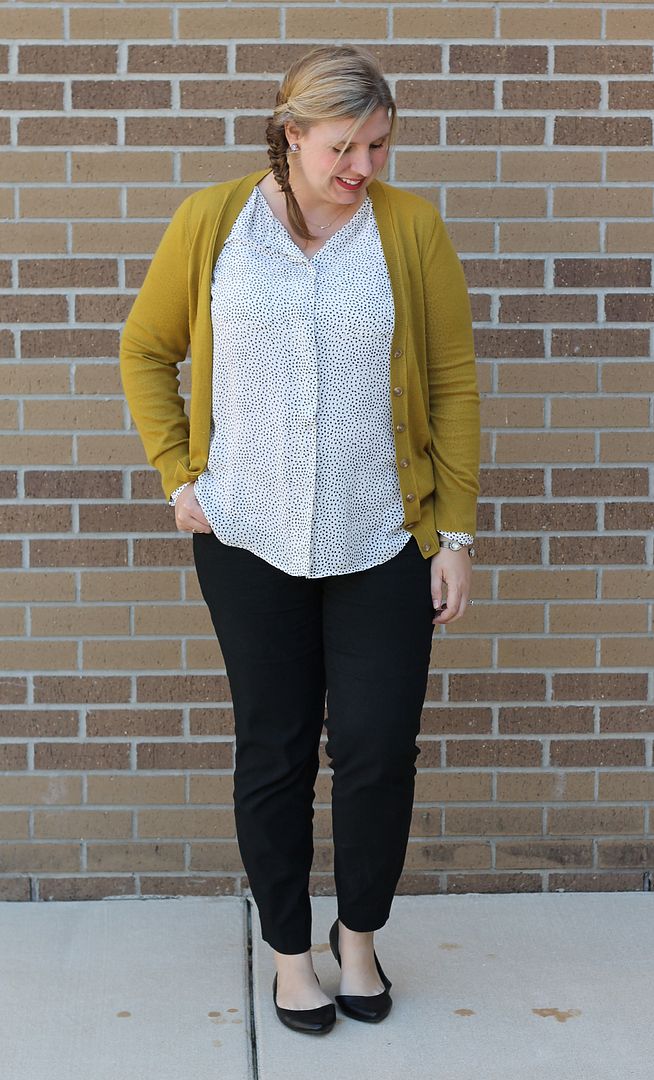 Also, this will probably also be the first and last time you see these shoes on the blog. As mentioned before, I went from a 9.5 back to a 9 in shoes and these fall into the category of too big. Plus they don't breath. Seriously, who wants stinky sweaty feet? I just ordered the
Madewell Mira flat
(at more than 50% off!) to try, so if it works I'm donating/trashing all my other cheap black shoes!