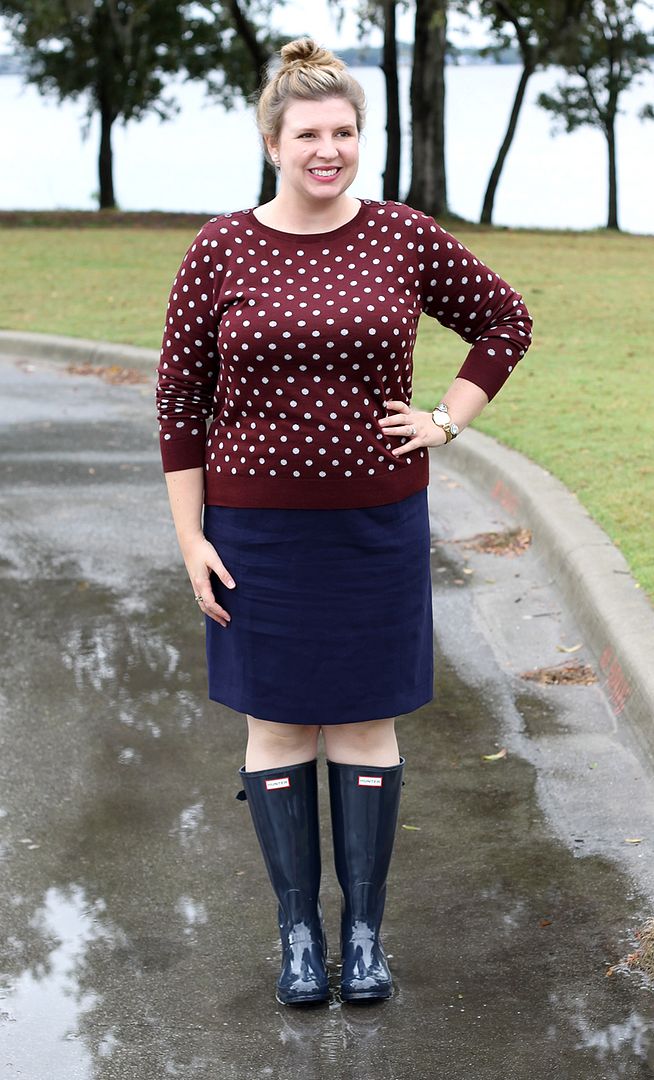 I've come up with my work-welly uniform: pencil skirt, cardigan and a high bun (in shades of grey, navy and garnet). In fact this really is the exact same outfit I wore a few weeks ago, just a different sweater and pencil skirt...and I have plans to wear it with my grey pencil skirt, navy sweater and garnet scarf the next rainy work day. :) I love having these kind of go-to outfits, especially on drizzly days where all I want to do is stay under the covers and read a good book.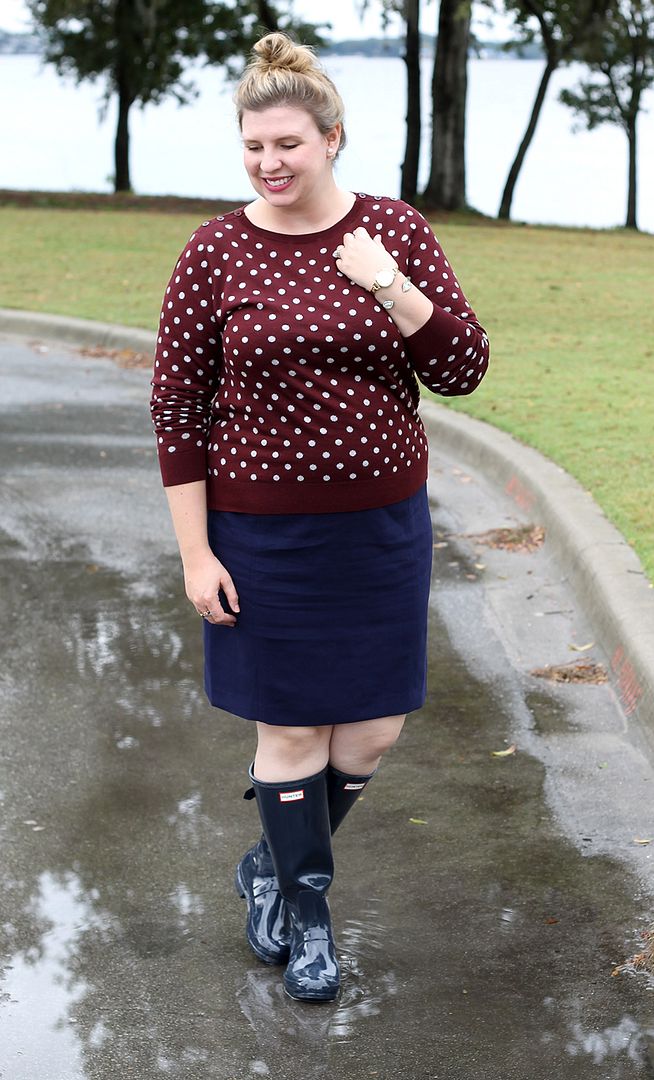 Rainboots
: Hunter (
exact
)
- use code erinbff43 for a month free!)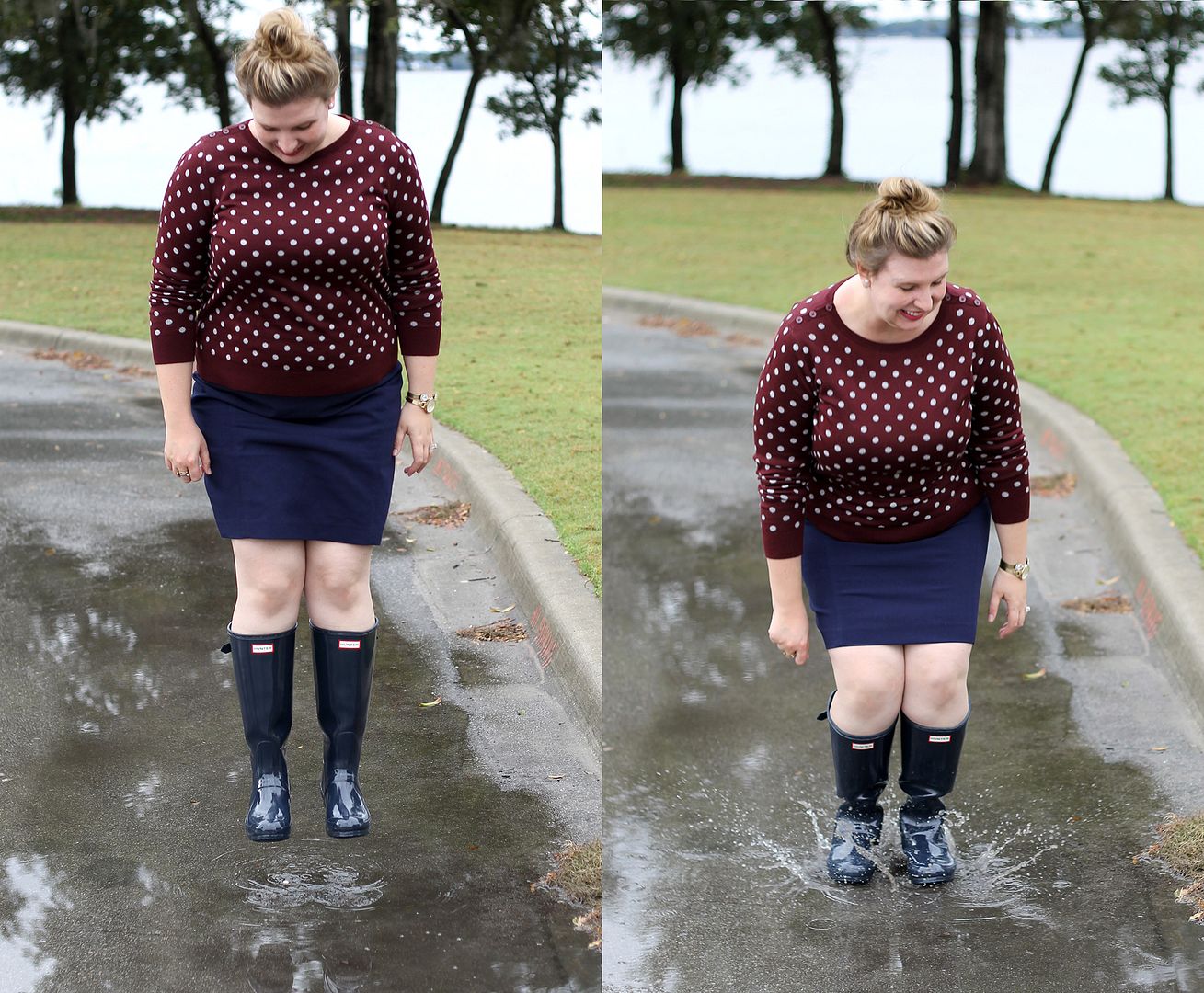 Hooray for silly splash photos! I had a ridiculous amount of fun jumping in puddles while getting my husband to take my picture.