I almost exclusively blog about what I wear to work, but every once in awhile it's fun to mix it up and show what I wear on my off-days, which is usually jeans (or in today's a case leggings), a tee, long cardigan and messy updo (see examples
here
,
here
and
here
). They're not always my favorite outfits, but they're comfy, so I suppose that counts for something. Guess a girl can't look put together every day. :)
I wore this outfit last Friday when my husband and I took the day off from work for a much needed day-date in honor of his birthday. It was a pretty chill day. After dropping the kiddo off at daycare, we had breakfast at our favorite spot, the Egg and I, did some window shopping, saw Star Wars and looked at flooring. It was nice just to have some one-on-one time, and let's be honest, any Friday that's not at work is a pretty great one.
I'm fortunate to have this Monday off in honor of MLK day, so I'm looking forward to another long weekend. Hope you have a great one as well!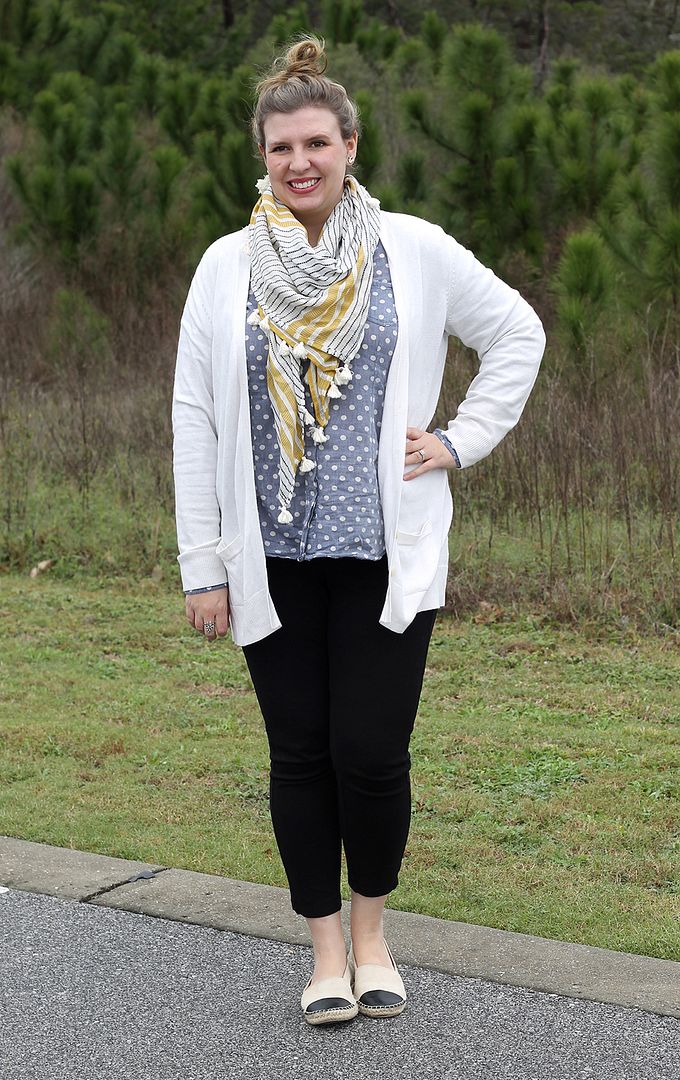 Shoes: Target
Earrings
: J. Crew Factory (
exact
)