In the not too distant past, I was completely afraid of pattern mixing. I loved it on other people, but I just didn't think I could carry it off. For those of you who have known me for awhile, this my seem laughable since I'm pattern crazy these days...just look at yesterday's
post
. I love this shirt from Loft because takes the guess-work out of how to pattern mix, it's done for you with stripes and cute gold polka dots. Sadly, it's sold out online, but it may still be available in store.
Loft
has a ton of cute stuff out right now and their 60% off sale is still going strong if you feel like lightening your wallet. I'm trying to be good this year, though I have placed an order for a replacement pair of
black jeans
and recently bought a new pair of
Madewell black flats
to replace all my junky cheap black flats.
Overall, I'm liking this outfit, expect the navy pants and jacket might have been a bit too much navy. Next time, I'm thinking a garnet skirt or other color bottom would maybe look better. Thoughts?
Necklace
: Kendra Scott (
exact
)
Earrings
: J. Crew Factory (
exact
)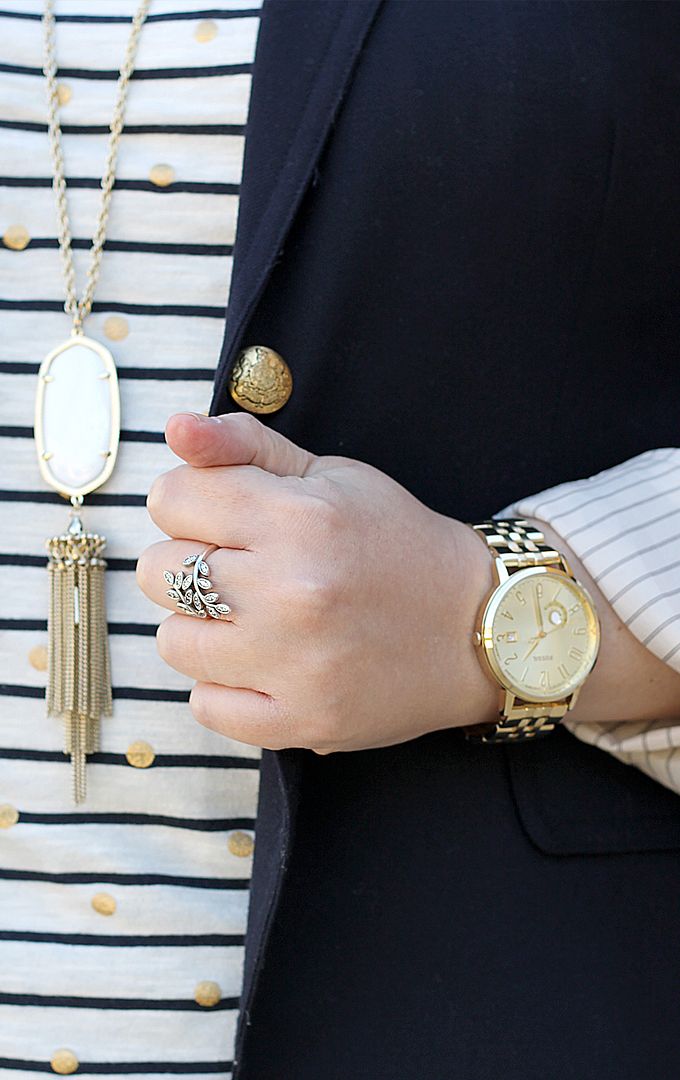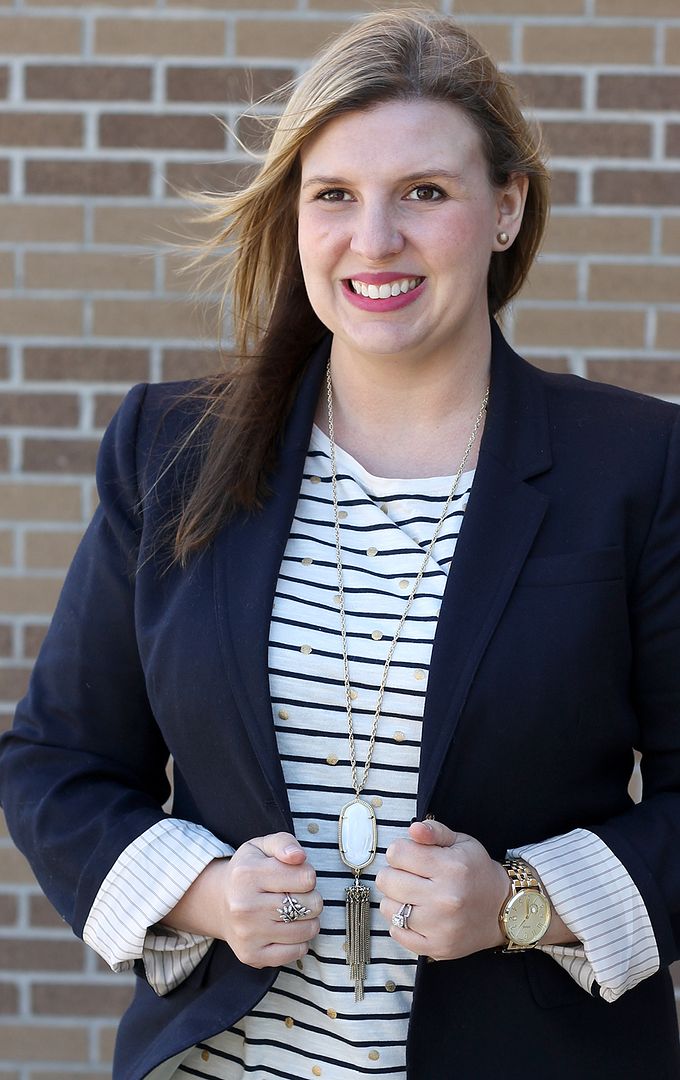 // Today I'm linking up with The Pleated Poppy for
What I Wore
. //