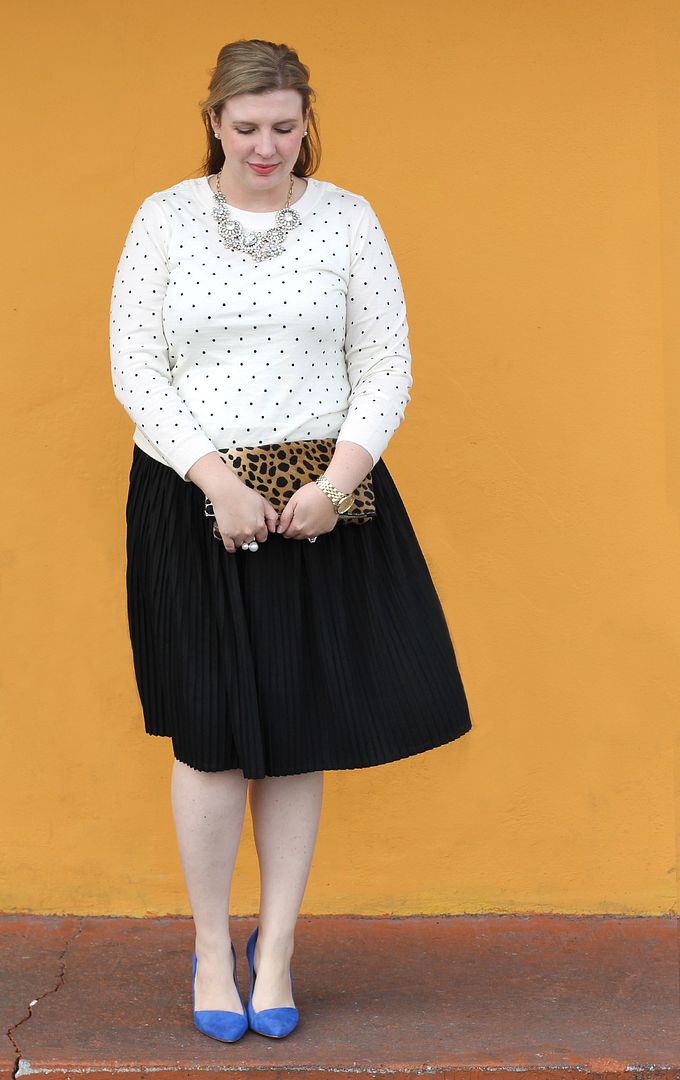 I'm one of those people who get weirdly attached to clothes. Not every item, but the ones that represent a memory - the dress I wore to graduation, my favorite polka dot top from my honeymoon, the white wool slacks and blush pearl embellished top I wore for my bachelorette dinner, the parade of bridesmaids dresses - things I'll never wear again because they don't fit, are no longer in style, or let's face it, who really re-wears a bridesmaid dress? I recently started a closet clean out, and like ripping off a band-aid, I ruthlessly weeding out everything that didn't fit or I no longer wore. A lot of it was the sentimental stuff, and I had to remind myself that the memories don't die because I no longer have the item, they just aren't taking up much needed closet space. That being said, when I dropped the bags off to Goodwill I got all weirdly sad about it, almost like I was giving away a piece of myself and not just a few (okay maybe more like 10) bags of clothes.
Anyway, all that backstory ties into
Work Clothes, I Suppose's Third Thursday Threads
theme "Most Cherished Item." The idea is to share a piece you saved for, dreamt of forever, or are still saving for. I initially struggled to come up with the right piece - was it my
Hunter boots
, one of my
Kendra Scott necklaces
or my well-loved and well-worn
Coach bag
? Was it an item that had a memory attached to it, like my wedding dress?
In the end, I finally settled on my
Clare V. clutch
, mainly because it's a classic item that I'll have for years to come (that won't end up in a Goodwill bag) and it's the first item I bought after a solid year of nothing but diaper bags and saggy clothes covered in spit up. I decided to treat myself to a completely frivolous, but fabulous, item that would hopefully inspire me to take better care of myself and to take pride in my appearance again. I snagged this clutch during a
Shopbop
sale, but even then it was a heck of a lot of money. Is it practical? Goodness no. After all, I can barely fit a compact, chapstick, and slim wallet in there much less toddler snacks, diapers and sippy cup. But you know what, in a crunch, I can slip this clutch right into the diaper bag, and boom, I'm ready to be in full mommy-mode.