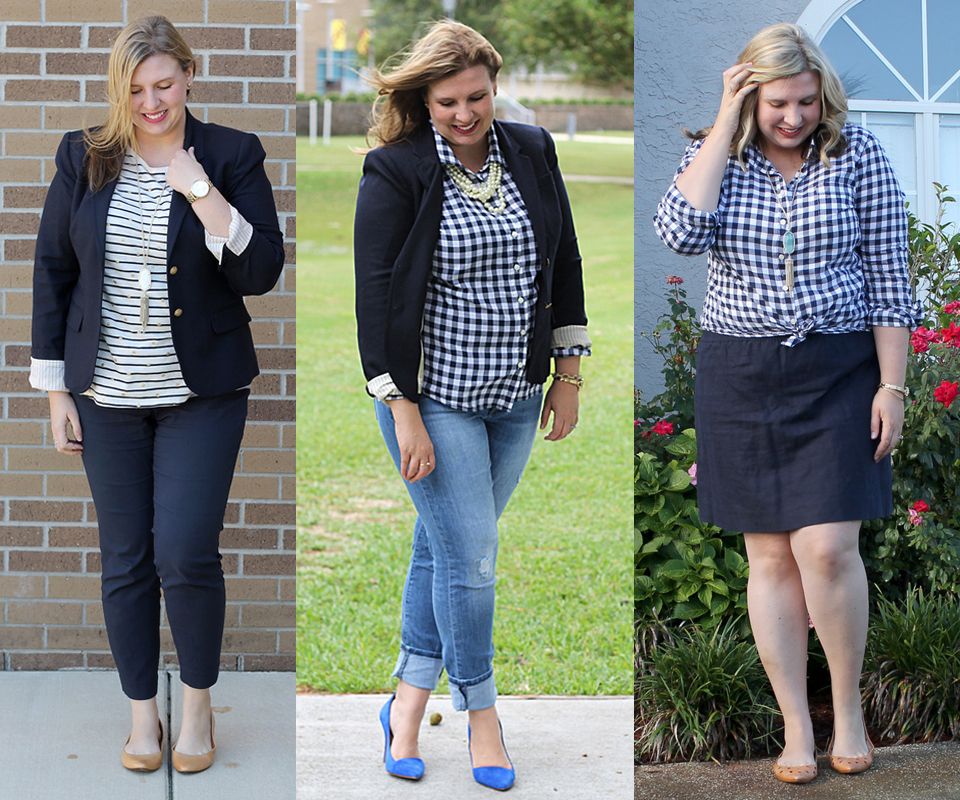 Blog Love:
I love remix posts, and Aubrey has a great one on how to wear a gingham button up. I'm slightly obsessed with how she styled it with a white midi skirt...so, so cute.
Speaking of outfit obsession, OBSESSED with Megan's red sweater, black pencil skirt and cognac riding boots outfit. We're having actual cool weather in Florida, but as soon as it warms up a bit, outfit copying is happening. Her boots are especially awesome, and I'm half tempted to get them in black (since I already own a cognac pair), but am afraid that black boots will look too biker-ish. Is that a thing? Tell me I'm being ridiculous and black riding boots do not look like biker boots. :)
Anne has the best closet inventory post. Her closet is seriously amazing...the built ins, everything beautiful organized, the uncluttered feel...simply lovely. I'm in the process of cleaning out my own closet, and can only hope mine looks half as nice once I'm finished.
On Teal and Polka Dots:
Favorite Sales:
Personal:
What I'm reading: I just started reading After You by Jojo Moyes. It's the sequel to Me Before You, which so good, but so depressing, so I'm really pulling for a happy ending on this one.
What I'm listening to: I'm slow on the bandwagon, but I've been listening to Adele's new album non-stop lately.
What I'm watching: Since it's my husband's birthday week, it's been lots of boy movies the last couple days. Last night we watched Ant Man and Friday we went at saw the new Star Wars in IMAX 3D. I'm not a huge Star Wars fan, but I actually really liked the movie and am looking forward to seeing the next two...seriously, who am I? I hated the last three movies, so it was nice to be pleasantly surprised. :)
What I'm crushing on: This amazing cable knit throw. I recently picked up this gorgeous coverlet while it was on mega sale at Anthropologie (it's currently out of stock, but has been popping back in and out of stock, so it's worth keeping an eye on) and I'm convinced that a pretty light grey knit throw would look perfect at the end of the bed. Since I love to knit, I want to make it myself, but seriously too bad the suggested yarn is $23 a skein. It's gorgeous, but I don't want to spend $250+ on materials for a throw (and that's with a 25% discount). Yikes! Also on our bedroom makeover list is DIYing this amazing curved bed (thank goodness for a clever husband with a lot of power tools)! We finally found some flooring we liked, so in the coming weeks we'll be ripping out all the carpet in our house (living room, hallway and both bedrooms) and replacing it with flooring that looks very similar to this. So excited about all the changes and upgrades!