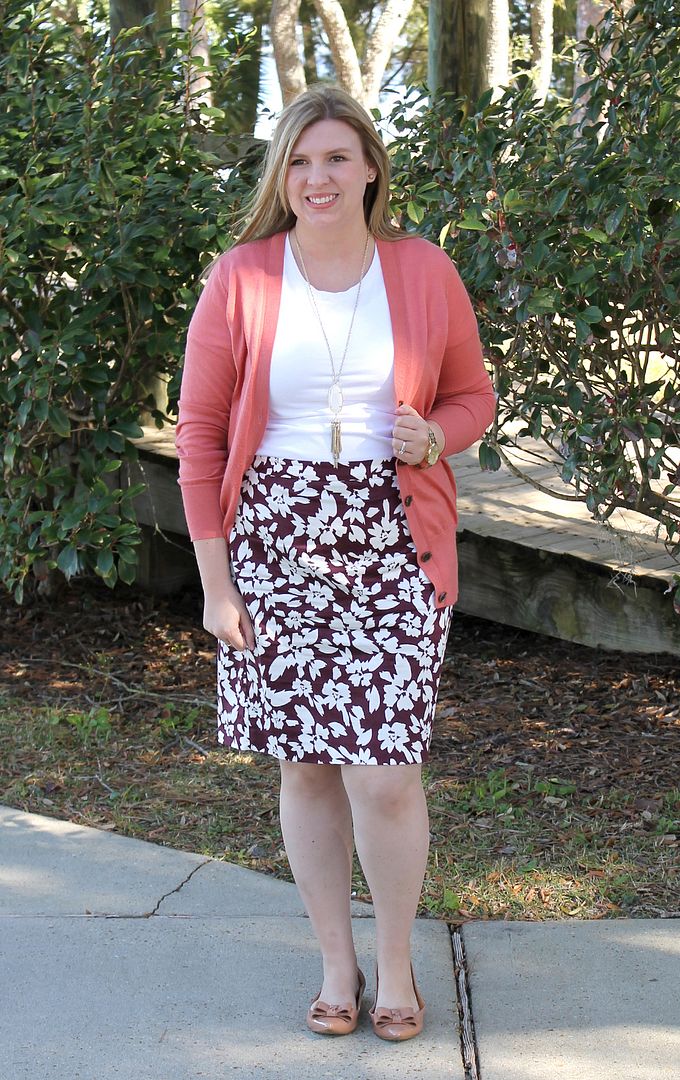 Punxsutawney Phil not seeing his shadow is proving to be a true prediction for north Florida since we're already enjoying spring-like days in the mid-60s. We'll probably get a least one more cold snap before true spring, but in the meantime, I'm going to enjoy wearing light layers and bright colors.
While I'm not the biggest Valentine's Day fan, I do love the color palette, so I decided to pair coral pink with my new pencil skirt, which I snagged for only $10 Loft Outlet! It's the same pattern as my
mustard floral pencil skirt
(which is sadly now too big) so I don't feel too bad about having two skirts in the same pattern.
And just so you don't think I'm a complete Valentine's Day bah humbug, I did make my daughter
ladybug valentines
for her pajama party today. Thankfully it's not a big group, otherwise no way would I have been crazy (or motivated) enough to make hem. :) Here's the
instructions with a printout template
if you want to make your own!
Cardigan
: Loft (
similar
)
Tee
: Target (
exact
)
Skirt
: Loft Outlet
Shoes
: J. Crew Factory (
exact
)
Necklace
: Kendra Scott (
exact
)
Watch
: Fossil (
exact
)
Earrings
: J. Crew Factory (
exact
)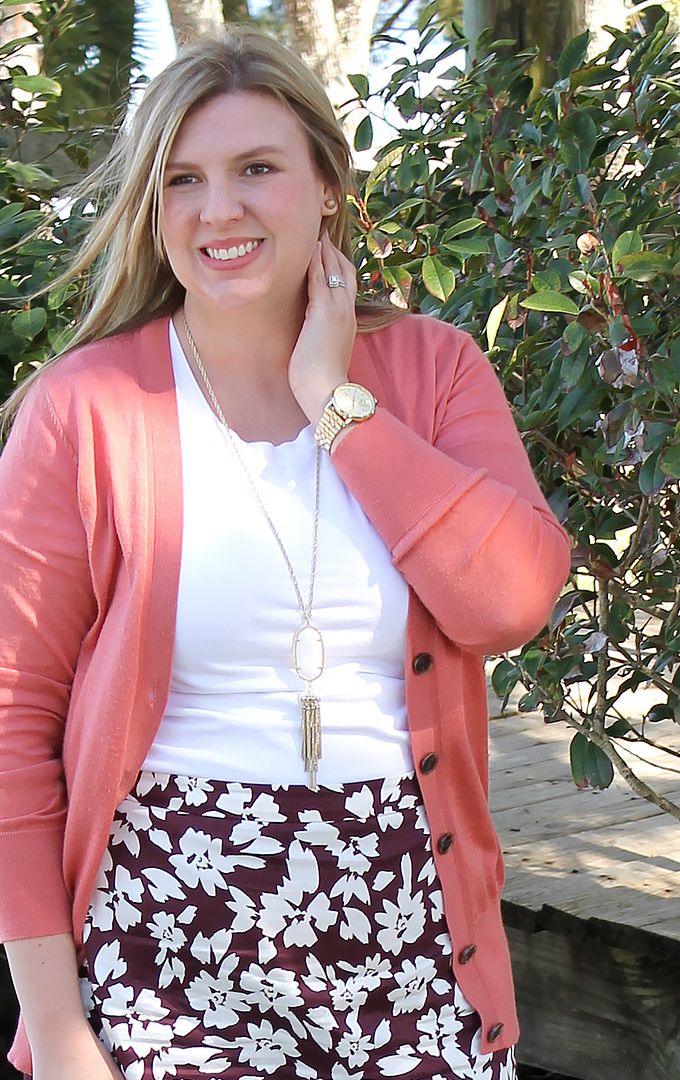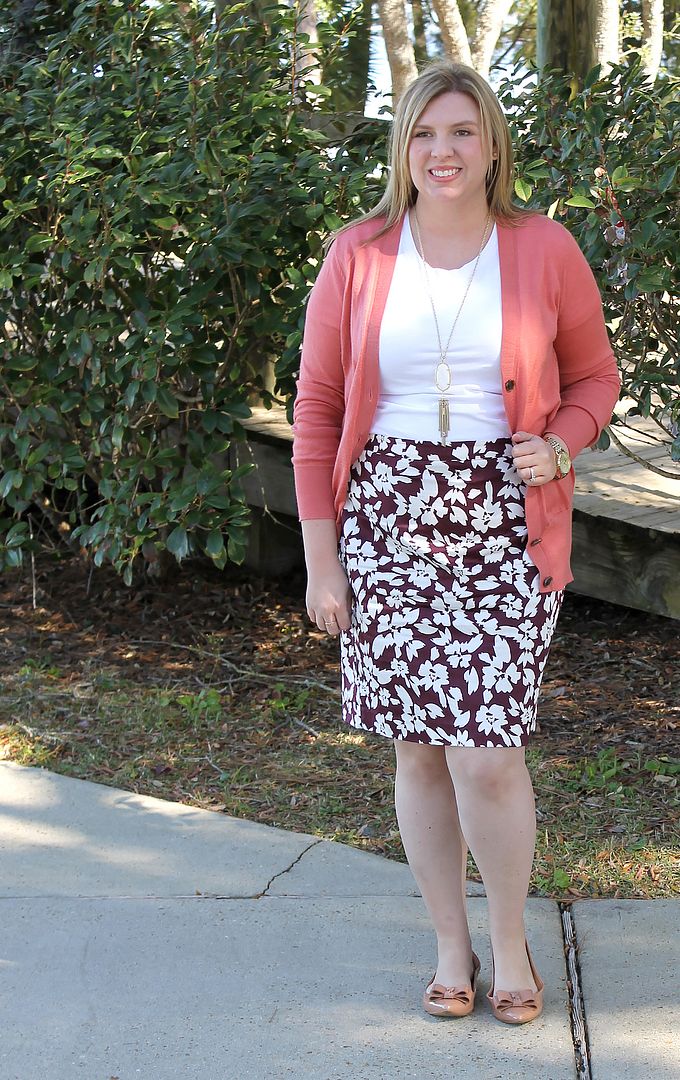 In honor of Valentine's Day, here are some pink outfits I've worn on the blog:
one
|
two
|
three
|
four
Do you have plans for Valentine's Day or Galentine's Day? I'll be in the car driving to Nashville for a work conference, so no big plans for me!