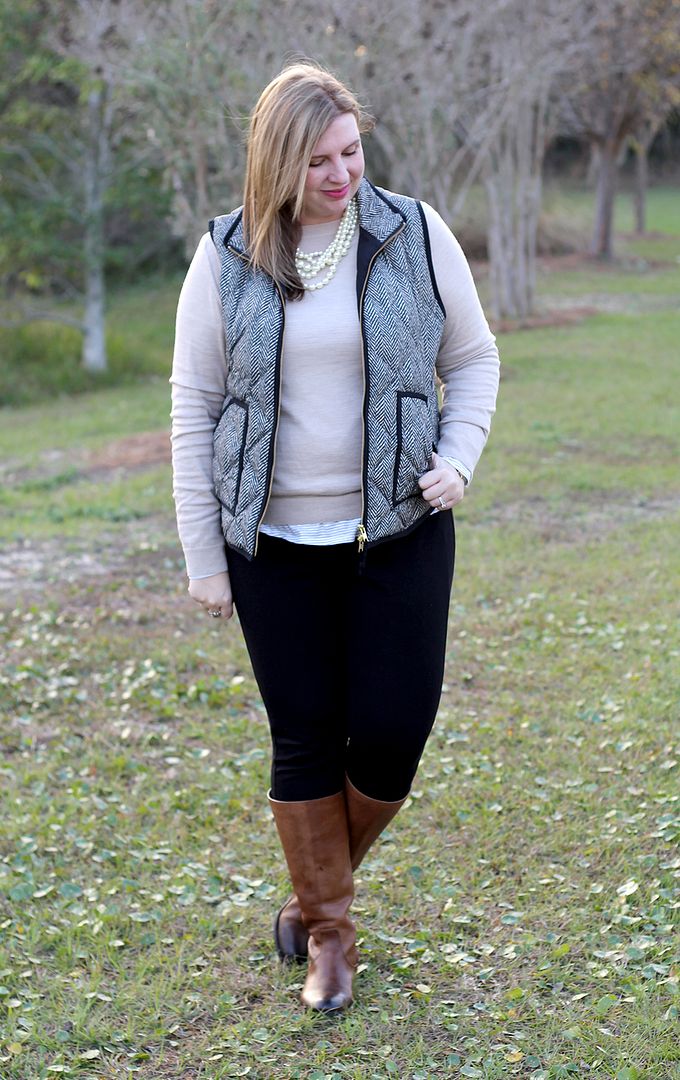 After going to Nashville, getting a cold, putting in new floors and now fighting bronchitis, I'm just not feeling this Monday. To top it off I didn't have any "wow" pictures, so you get these not so great photos I've been sitting on for awhile. The outfit is nice enough, but just so blah. Though I guess it works for today 'cause I've got a serious case of the Mondays. It's a blah day for sure.
Vest: J. Crew Factory
Necklace
: J. Crew Factory (
exact
)
Earrings
: J. Crew Factory (
exact
)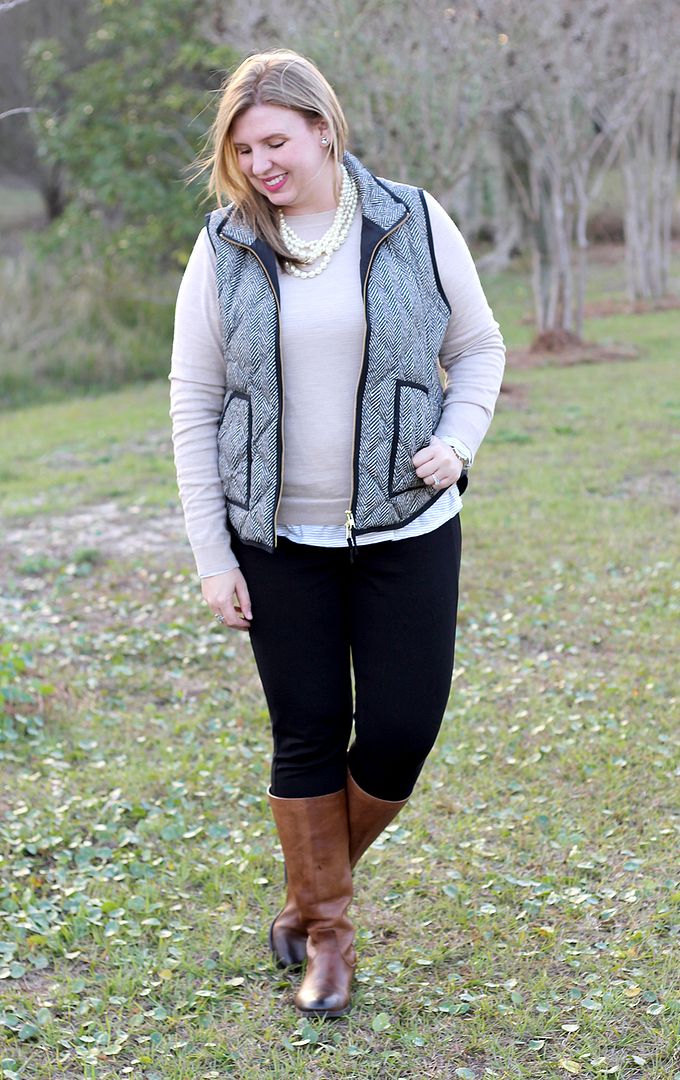 I'll work on making Tuesday a little more dynamic and colorful. :) Today, the best I can do it blah.