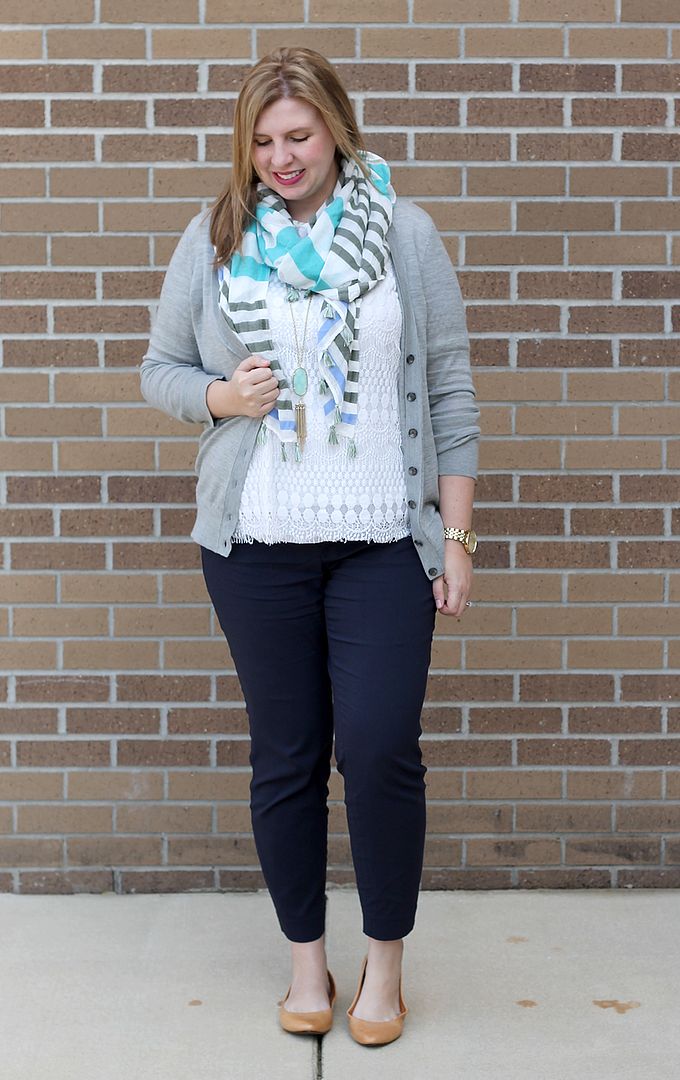 I came to realization this weekend that for someone whose blog is called Teal and Polka Dots, I don't wear a lot of teal. Pretty much anything in the teal/aqua/mint family is my collective favorite color, but I tend to use it more in home decor than fashion. I do have a few accessories, like this
Kendra Scott necklace
and scarf, but going back through my posts, I tend to stick to naturals and purples (and a lot of red around Christmastime). Wearing this outfit reminds me how much I love teal! It's such a cheerful color.
I think I need more teal/aqua/mint in my life. Not that I'm going to rush out and buy a bunch of stuff to match my blog name, but I confess I couldn't resist the
prettiest mint suede flats
while
outlet shopping yesterday
. Most people watched the Super Bowl...instead I bought shoes...I win. :)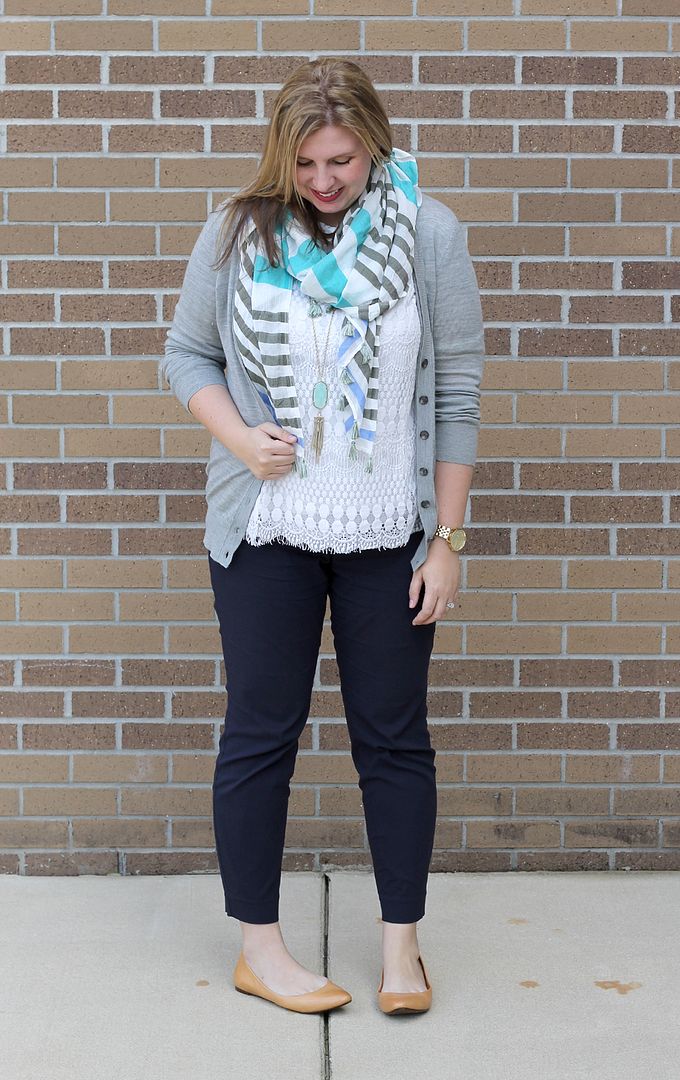 Necklace
: Kendra Scott (
exact
)
Earrings
: J. Crew Factory (
exact
)
Now if I was going buy something that perfectly matched my blog name, I'd have to go for this
polka dot dress
. Seriously crushing on it.