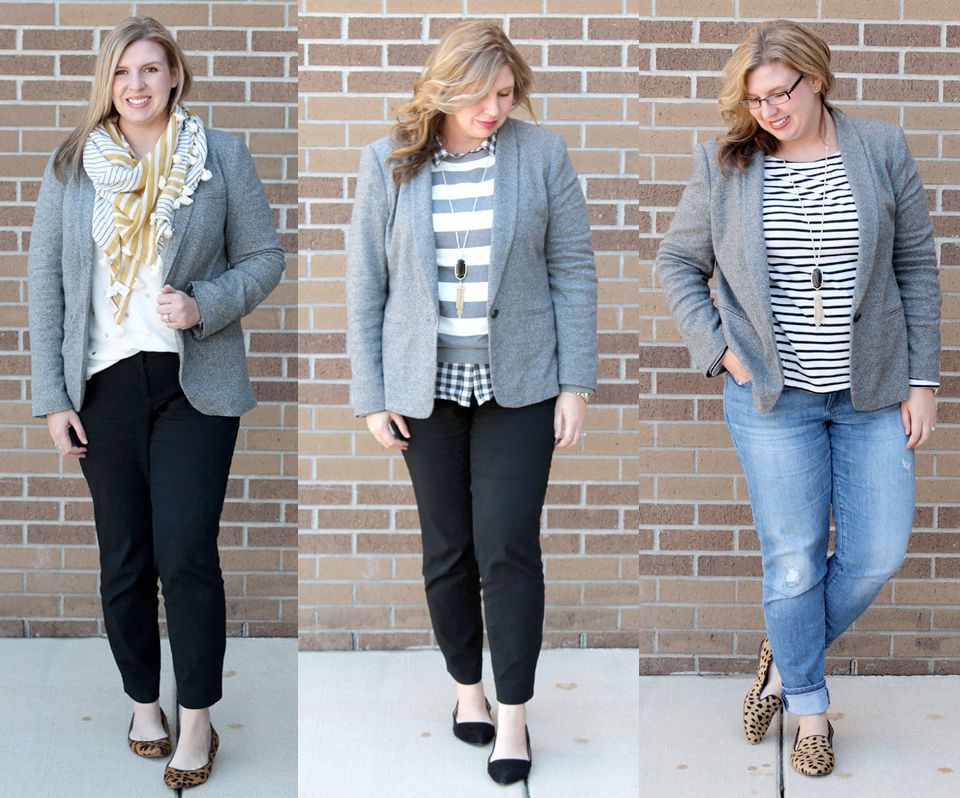 Blog Love:
Jenna has great round up of Valentine's decor that's not over the top. Don't hate me, but I'm not a huge Valentine's Day fan. It's alright, but I kinda feel like it's a greeting card holiday. However, I don't mind a little nod to the day and my favorite from Jenna's list is this home heart doormat. It would look cute all year-round, not just for Valentine's Day.
I love blanket scarves, but I always feel like I'm choking in them. I think Fran might have the right idea to go with an oversized scarf instead...plus she has a tutorial on how to tie one. I liked the look of her scarf so much, I ordered the blush version to try!
For all your Leslie Knope fans out there, Katy has created the best free Galentine's Day card. Now that's a holiday I can get behind!
On the Blog:
My Favorite Sales:
Up to 40% off Old Navy + an additional 20% off with code SPECIAL

This navy, fleece v-neck shift dress looks so comfy and I love the elbow length sleeves! I find their dresses tend to be on the short side, so I get them in a tall so they hit at knee-length (for reference, I'm 5'5").
Major crush on this pink, lightweight plaid shirt.
I've been resisting the denim jacket trend (so cute on other people, but I'm afraid not for me) but this jacket is just perfect in a darker wash.

Up to 30% off select styles at Banana Republic

I got rid of my worn out tan boyfriend cardigan during my latest closet clean out, and this merino wool version would make a lovely replacement. It also comes in a bunch of other pretty colors.
Love the floral pattern, cinched waist, neckline and length of this dress AND it has short sleeves!
I really like Banana Republic's skinny jeans, and a gray pair might be fun to add to the mix.

40% off select styles at Ann Taylor
Personal:
What I'm watching: The hubs and I just watched "Spy" with Melissa McCarthy. We opted for the unrated version, which was more vulgar than I expected, but it still funny. Also currently binge watching the final season of Parks and Rec. Love that show!
What I'm crushing on: Pretty notebooks. I'm especially enamored with this rose pattern and blush and gold dot set, chartreuse and peach Rorschach Inkblot floral gold foil set and this gorgeous plum, blush and green vintage blossom notebooks.
What I'm looking forward to: Going to J. Crew Factory and the outlets today! They're about an hour away, so definitely not something I do that often. However, I recently ordered a pair of Emery flats in my usual size 9, but they feel a little big. I'm worried they might stretch with wear, so I want to try a 8.5 and don't feel like going through the hassle of mailing them back for an exchange...so good excuse to go to brick and mortar store instead!
Coming up on the blog: on Tuesday I'm linking up with Anne and Jenn for Mom Style Remix: Not Your Mom's Jeans and Thursday I'm sharing my winter conference packing list/outfit planning.